By Taylor Beard | Sports/Arts and Entertainment Editor
September 14, 2014
SAN CLEMENTE – The Tritons have always valued senior Sam Darnold's athleticism and versatility. Friday night at Talahasa Stadium, Darnold flashed something far more valuable: leadership.
"I was fighting something – a cold or flu I think," Darnold said. "I didn't feel 100% but knew I had to go out there and try and lead my team."
Trudging through that week-long illness, Darnold overcame all odds, scoring six total touchdowns and went 16 of 25 for 321 yards passing, pushing the Tritons to a 49-21 win over Dana Hills.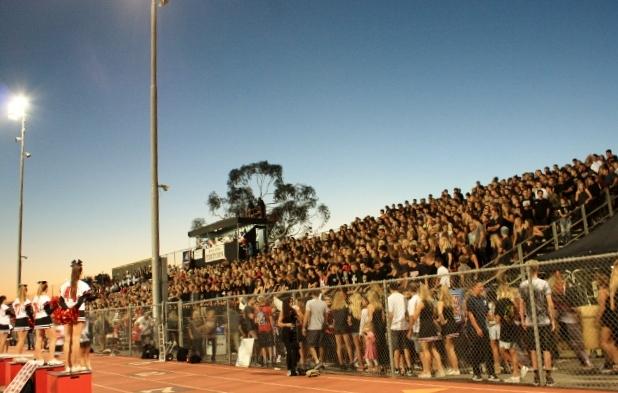 With the win, San Clemente improves to 3-0 on the red-hot start to the season, while the Dolphins fall to 0-3.
Leading the way on the ground was junior Vlad Dzhabiyev who rushed for 60 yards on just seven carries. Overall, the Tritons complied 164 total yards rushing to just 45 yards for visiting Dana Hills. Dzhabiyev was one of three Tritons awarded Max Preps Players of the Week; the other two respectively included seniors Jake Feiner and Whimpey Riley.
The Tritons next square off against the Atascadero Greyhounds. The Greyhounds are coming into this game with a record of 3-0 as well and they are lead by head coach Vic Cooper and senior quarterback Tommy Carr. Carr comes into the game with six passing touchdowns for just under 600 yards, to go along with four rushing touchdowns and 120 yards.
It should be a tight matchup so make to sure to come out and support the Triton football team!
For video highlights of the Tritons' win and Sam Darnold's performance, please click here.