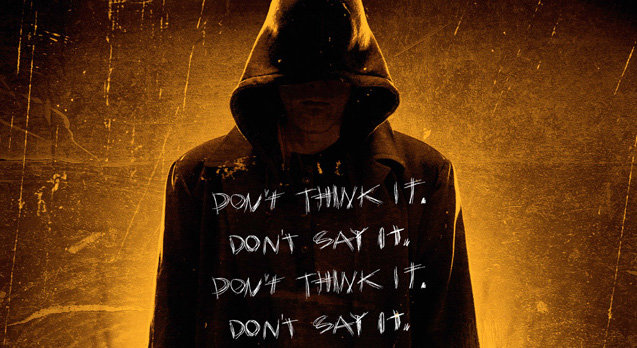 By: Hailey Duncan | Writer
January 23, 2017
With limited things to do in our newfound rainy weather, watching movies in the theaters and in the comfort of your own home is a great way to spend a weekend in! Recently, the number of scary movies being played in theaters is underwhelming and its a noteworthy event for scary movie lovers when one hits the screen. 
All horror movie fanatics and adrenaline junkies should get ready to be on the edge of their seat as they settle in to  experience the horror and confusion of The Bye Bye Man.
San Clemente senior Jordan Pruitt said, "It definitely cured my 'scary movie kick' I was recently on. There was definitely a few parts where I jumped and shrieked a little. The movie was also a bit confusing at parts but overall it was a good movie and I wouldn't mind seeing it again."
Not everyone would agree and say The Bye Bye Man was a thrilling and terrifying expose on how three college kids fight for their lives. Many other Triton students share more lukewarm opinions like that of senior Elekrta Ashbrook who remarked,  "I'm not going to say the movie was terrible because it wasn't but it could definitely use some work. There were very few jumpy moments for me and I don't think I ever screamed either. It was very confusing and it messed with your mind more than half the time so that was always a plus for me. Overall I would say that it was a good movie that could have been better."   
The Bye Bye Man is nonetheless  a moderately thrilling movie with an interesting plot line.  Searching around their new house, Elliot (Douglas Smith) finds a bedside table with the words written "Don't say it, Don't think it" and immediate attempts to uncover their meaning.  Elliot soon reveals The Bye Bye Man to his girlfriend Sasha (Cressida Bonas) and best friend John (Lucien Laviscount) in the hopes they can all try and wrap their head around this "Bye Bye Man" character and figure out why it's in their house. They all soon realize that once the Bye Bye Man is spoken about, he will haunt the unfortunate speaker forever. All three fight for their lives in the hopes that they find a way to kill the Bye Bye Man before he kills them.
This movie was not only thrilling but it was a way to keep many people on their toes and wonder what was going to happen next. We would recommend this movie to anyone looking to get their heart pumping and experience a hair-raising film. Catch it out now at your local theater!