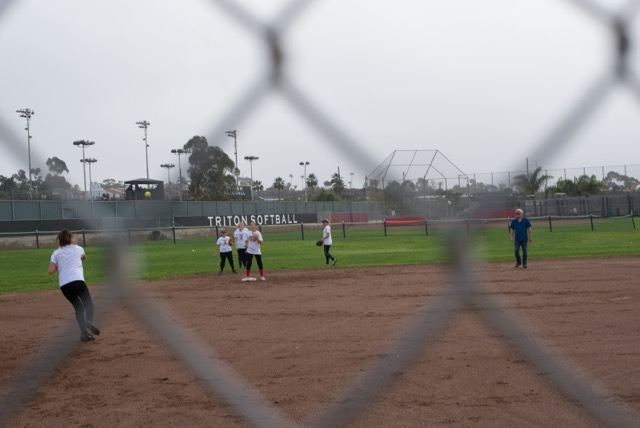 By: Hailey Duncan | Writer
February 10, 2017
This 2016-17, the Lady Triton team is starting off strong during the preseason. The community, school staff, student body, and the players themselves all have high hopes for the softball  team this year. Many of the girls have been working hard and been proving to their teammates and their coaches that they are able to keep up their hard work on varsity, where most of the girls are headed!
Starting off with preseason games on February 16th, the girls will be playing Tesoro High School at the Trabuco Hills field at 4:30 pm. Afterwards, the Lady Tritons will also be playing Santa Margarita (Feb 21), JSerra (Feb 23), and Huntington Beach (Feb 28)  all in the month of February. The girls also have a Varsity President's Day Tournament lined up and a Varsity Savanna Tournament coming up as well.
Senior Mackenzie Openshaw stated, "I am excited to play with this amazing team my last year. I have played with many of these girls since freshman year and it's sad that this is going to be my last year playing for San Clemente High School. Even though i'm finishing off my season here, I am ready to get all the new girls into shape and work just as hard as every other girl on this team to reach our goal by the end of the season (CIF Champions). I am ready to take on this season head strong and full of confidence!" 
With most of the team's varsity seniors leaving, it makes the newcomers (freshman) very nervous to fill in their spots next season.
Freshman Chalice (Chili) Rogers, a new addition to the team, adds " I am really excited that I made the team this year. I know a lot of the other girls on the team (Melinda Cratty and Dominique Duncan) because I use to play with them as kids so I know how most of these girls play. This team seems very strong and I am pretty confident that we are all going to succeed this year! I am just nervous about living up to the 4-year variety girls but I think I an do it!" 
Many fans can't wait for their upcoming season including senior, Kyle Marshall. Marshall expressed, " I know a few girls on the team, and I can't wait to go and support them their last year on the team as they supported me."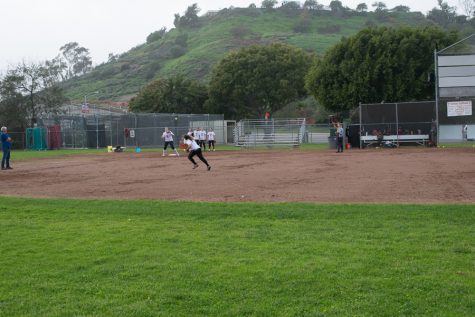 As this Lady Triton team takes on other respected opponents, the whole community and San Clemente High School's student body cannot wait to sit in the bleachers and cheer on another one of the outstanding athletic teams here at our school! Make sure to set your calendar with all the important dates so you can come out and support our fellow Lady Tritons!