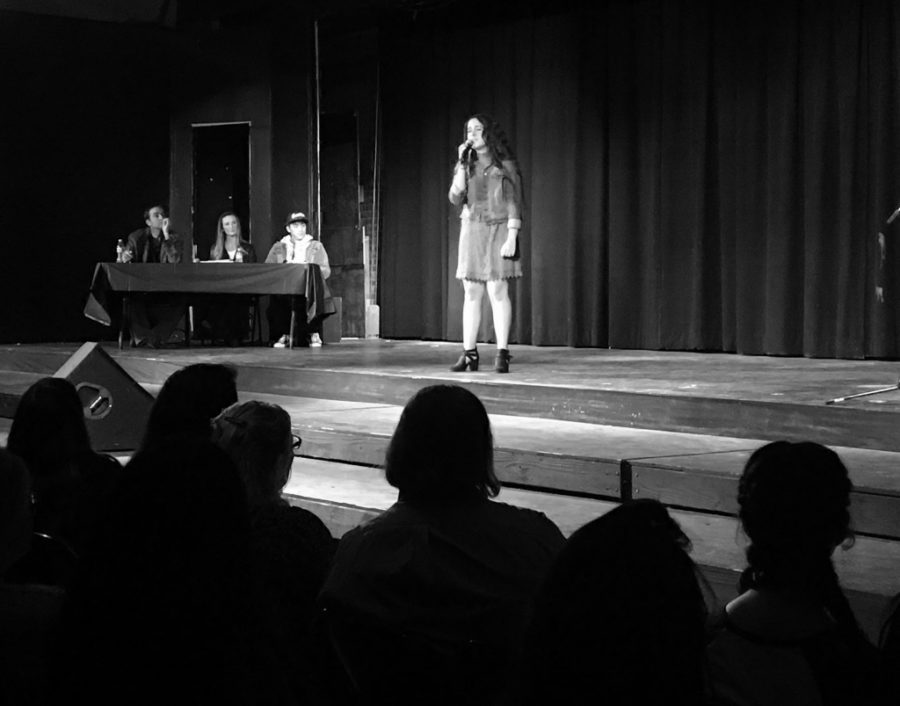 By: Hayden Koerner | Opinion Editor
February 22, 2017
I have a confession to make: I was addicted to American Idol. When the show concluded after a 15 season run in 2016, this mega fan searched far and wide to fill the void that the loss of America's greatest singing competition left in my psyche.
Fortunately, my journey officially ended when I attended "Triton Idol" on Thursday, February 16, 2017 at 7 p.m. in the Triton Center at San Clemente High School. Presented by San Clemente High School Vocal Arts, "Triton Idol" gives students a chance to showcase their musical talents before a panel of judges.  With tickets for the public reasonably priced at $10 for adults and $5 for students and children, the students' annual version of TV's "American Idol" talent show,  was the best deal in town.
This years "Triton Idol" judges were Dave Proodian, Amber Stanco and Dang Nyguyen. According to Mr. Prodian, it appears that "TI" has been around almost as long as "AI." Mr. Proodian has been "judging this competition for about four choir directors which is about ten years" and is quick in declaring accolades for "the quality of the show itself and the ability of the musical acts here, which are unmatchable."
His hopes and dreams for "Triton Idol" in the future are to see an increase in students auditioning and more people throughout the community attending the performance. "It is a shame we can't get more students and parents to see just how talented these kids truly are!"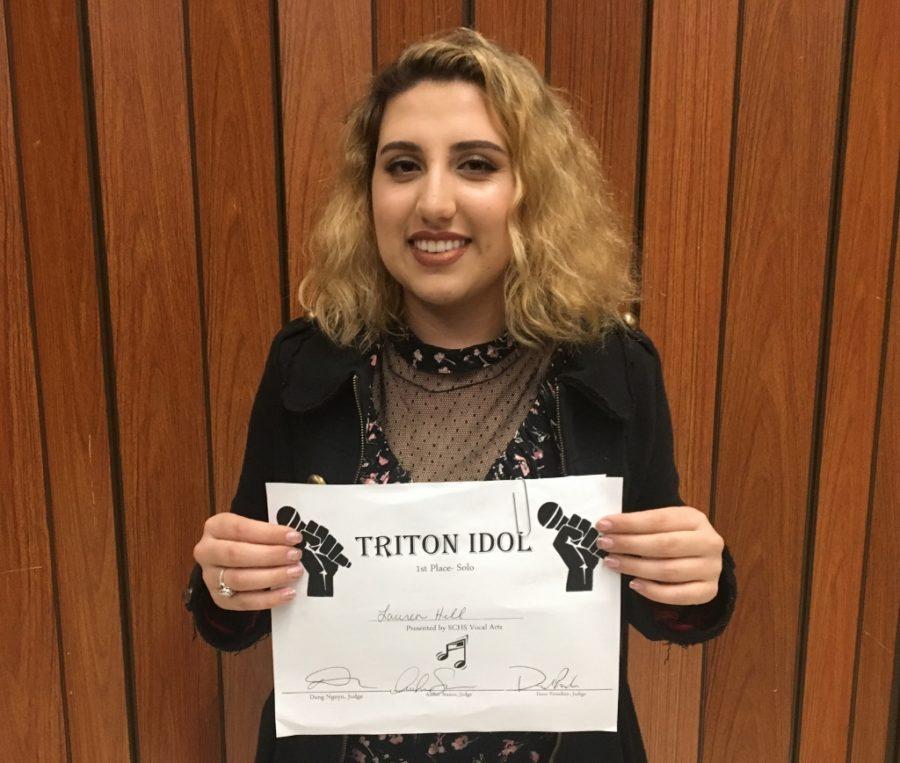 The 2017 lineup included 15 soloists and two duets.  First place in the "Overall" division was sophomore Raquel Wagner, who performed a creative and breathtaking original song called "Never Shut Up." Senior Lauren Hill, delivered a stylistic rendition of a retro classic "Oh Darling" and was awarded 1st in the "Solo" decision.  "It's super nerve racking", Lauren claimed, "mostly because you walk on stage and there is nothing between you and the audience except the microphone."
First place in the "Duet" division were juniors Autumn Nicolai and Alanis Eusebio who delivered a tantalizing performance of the indie favorite "Riptide."
Who just might be better than Ryan Seacrest as a host? Well, seniors Delaney Marchant and Luke Giannelli, of course.  The dynamic duo, co-MCs for the staged performance, introduced performers and humorously engaged with the audience to keep the ceremony agenda flowing as smoothly as possible.  "It is such a blast to watch as well as participate in every year," exclaimed Marchant, "and this year was no different!"
Unlike "American Idol," however,"Triton Idol" has a extremely small budget. The production of this "family friendly" show is always made possible by a combination of students in the choirs, parent, staff and judges, all of which donated their time, efforts, or supplies for the event. Funds from "Triton Idol" go towards supporting the choral program at San Clemente High and aides in defraying the cost for their performances throughout the year.
So look no further if you're missing your favorite singing competition. "Triton Idol" is local, entertaining and provides the level of talent that even Simon Cowell would easily vote "YES" to.