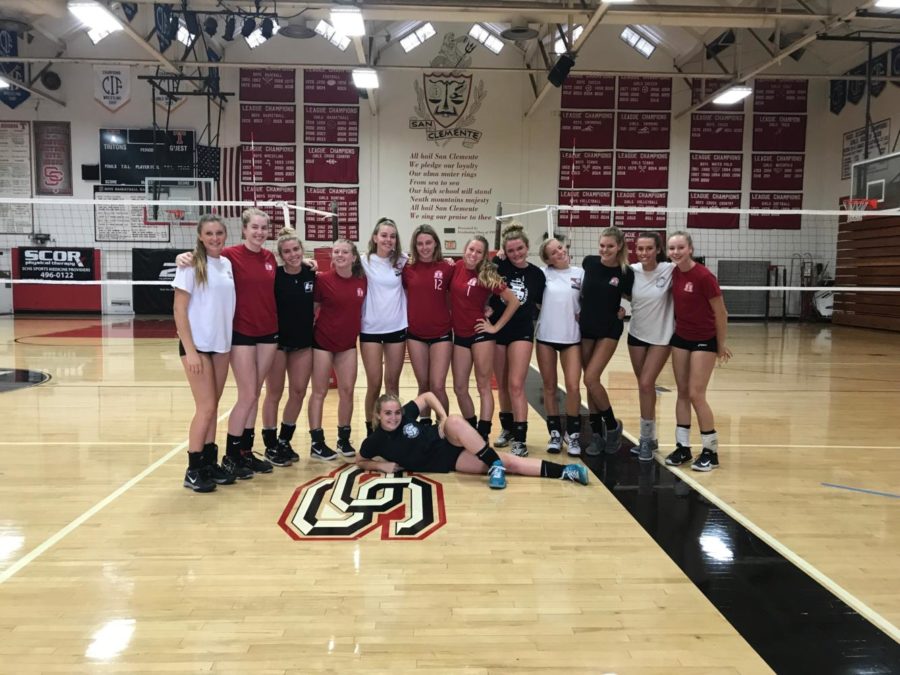 By: Jillian Gellatly | Writer   &   Kenzie McKinnon | Photographer
September 13, 2017
As the Lady Triton volleyball team gears up for another season out on the courts, there are many wondering what this year will bring for our hard working girls.  Coming back this year after last year's 10-18 season, 2-7 in league, the team is raising their expectations, and looking into the future with a positive light.  With new additions to the team, including Junior setter, Malia Yim, and new leadership in place, such as Senior captain, Julia Brown, the team has a new look and feel that can lead them to success this year.
Speaking with one of the newer members of the team, junior Malia Yim, there were many positive things discussed.  When asked about how her experience on varsity had been so far, she responded by stating that, "It has been a hard adjustment with the crowds and people at the game, but it has been really fun.  The older girls have all been so nice and encouraging and have really helped me feel welcome and adjust to the new level of pressure and intensity." Malia went on to explain that "their first two games have been tough, and have not gone their way, but they were two hard fought battles with very tight scores and could have gone either way. I'm ready to learn the positivity and nurturing qualities of being a leader, and preserve the positive atmosphere for next year when she is a senior and steps into that leadership role on the team."  The team has a goal of winning league and making it past the second round of CIF Playoffs, and Malia commented that a key element of this team that will help them reach this goal is to "stay positive and trust each other."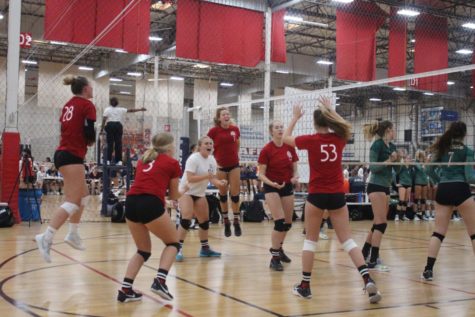 While there are some new members of the team, there are also some veterans that will be taking the reigns of the team this year, in hopes of steering them in the right direction. One of the captains, senior outside hitter and three year letterman, Julia Brown, is trying to keep the positivity going, and lead the team to a league championship this year.  As captain, Julia wants to be "really inclusive and positive for the team with a lot of energy." Brown described that the key elements for this team to be successful lay heavily on defense.  "If we can put up a solid block  and set up a defense around that then I think we will be able to do really well against the bigger teams like San Juan Hills and Dana," Brown elaborated. Julia plans on attending Saddleback College next fall to continue her volleyball career, and would like to hopefully get picked up by a four year school to continue playing  following her two years at Saddleback Community College.  
The SCHS girls' volleyball team will be taking on Aliso Niguel on Thursday, September 14, at home at 6:15 and need everyone in attendance.  Their schedule for the entire season is up on their website: http://www.scgirlsvolleyball.com . These talented girls really want your attendance throughout this season as they work hard in competing for a league title this year.