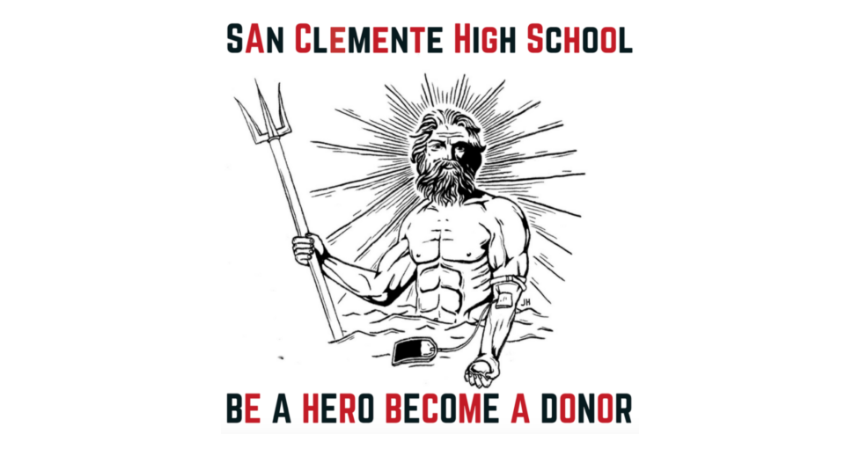 By: Morgan Thomas | Opinion Editor
September 26, 2017
It's not everyday you get to save a life, or in this case three.
Do you ever find yourself in one of those do-gooder kind of moods and have no clue how to quench your thirst to support the greater good? Well look no further, for the Be a Hero Become a Donor club is here for you!
On September 29th (this Friday), the club is putting on one of its bi-yearly, on-campus, blood drives in the Triton Center, offering you the once in a lifetime chance to be called out of class, served a warm breakfast, and rewarded irresistible treats (a myriad of crackers and other snacks) all at the same time. Kind nurses and members of the BAHBAD club will be there to walk you through every step of the way (and will even hold your hand upon request). If that doesn't convince you, then just think of all the lives you could save by participating (one pint of blood has the potential to save three lives).
Founded after the tragic death of Evan Cousineau, a nine year old boy diagnosed with Adrenoleukodystrophy (ALD) due to an infection after a bone marrow transplant in 2007, the Be a Hero Become a Donor club wants you to donate your blood and bone marrow to those who need it the most, saving lives in the process (one person donating can save three lives).
Evan is not the only one being honored this year. Former San Clemente High School teacher, Jeff Spear, lost the battle against non-smoker's lung cancer in 2008, becoming the reason for the upcoming In-SPEAR-ation blood drive, and just recently, in 2016, our fellow Triton, Saylor Voris, passed away after her long struggle with leukemia.
Senior and club president, Nicole Dutch encourages everyone who can to donate, describing what the experience means to her. "Be a Hero Become a Donor is not just a club at SCHS, it's Tritons coming together to make a difference in honor of our friends, like Saylor, who needed numerous blood and marrow transfusions" she explains. "I've donated every year since I was 15 and I know that every time I give blood I am helping another Saylor out there in the world. Everyone think about if they were in need of blood or bone marrow. Suddenly the prick of needle and 30 minutes of their time doesn't seem as daunting as before. Here at SCHS, we know the people who have been in those situations and we need to donate whatever we can to help those in need because someday it might be us," she puts into perspective just how important it is for the student body to come together and support communities just like our own who know the pain of losing loved ones and want to make a difference as a result.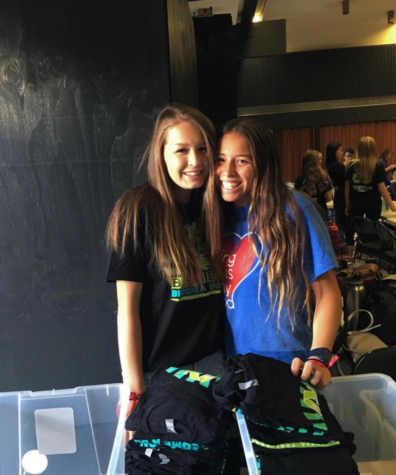 Others feel just as strongly towards the concept that one person donating can change a life. Junior and club VP, Brooklyn Aguilera has donated four times since she was a freshman, and just last year was deferred due to lack of iron in her bloodstream. "I was devastated," she sighed, "it's so disappointing to come so close to helping people and then be told that you can't anymore." She suggests that everyone donating eats a lot of nutrients and hydrates before donating to minimize the likelihood of this happening to you.
One of the things that is so unique about the Be a Hero Become a Donor club is seeing that your contribution makes a real-life impact. Shortly after you donate, you receive an email containing your blood type and sometimes even a picture of the person that used your donation. You could be helping people like our own Weston Rowan and Lily Redman, who are beacons of hope as they live their lives as survivors.
Our high school has suffered from tragic deaths, but the SCHS Be a Hero Become a Donor club focuses on making an impact on other lives by honoring those we have lost. Brooklyn recalled how she felt after donating for the first time, "it's the best feeling I could ever get in the world, knowing that I actually impacted another and might have even saved it- it's indescribable."
The drive is quickly approaching so all you eligible students sixteen years or older, weighing more than 115 lbs better get a move on if you want to participate! All you have to do is go to the front of the library to sign up (adults and parents also welcome as walk-ins).
And if you're a senior and donate both semesters, then you will be given a special "I saved six lives" graduation pin (those of you who have donated before will have the numbers of lives you have saved prior to this year) to wear on your gown and show off to your friends.
So what are you waiting for? Get out there, donate, and change lives.