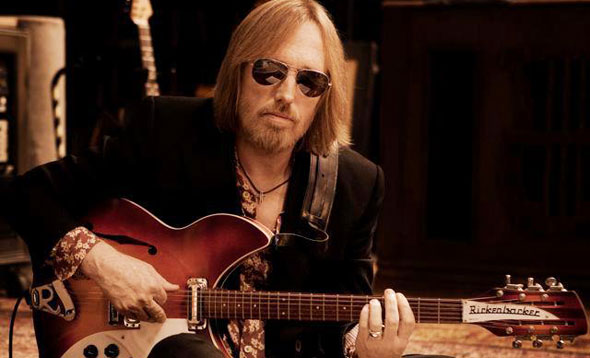 By, Zoe Day | News Editor & Writer
October 11, 2017
On Monday, October 2, news of Tom Petty's death sent deep pangs into the hearts of dedicated fans. The news came shortly after the Las Vegas shooting, and the loss of so many lives in one day set a somber tone across the country. San Clemente High School staff and students reflected on the repercussions of such unexpected news, recalling Tom Petty's influence over the years.
Tom Petty, singer, songwriter, and guitarist known for his role in Tom Petty & the Heartbreakers, died in Los Angeles at age sixty-six. Tom Petty's death, a result of cardiac arrest, came as a shock to all. Tom Petty & the Heartbreakers finished their 40th anniversary tour with a show at the Hollywood Bowl on September 25th, only a week before the loss of their lead singer.
Foster Poling, grade 11, lamented the loss of the musician and the effect it has had on his entire family, who grew up listening to Tom Petty. Foster's parents "play him in the car all the time, and they saw him play last week at the Hollywood Bowl." Since his passing, it feels a little bit like we're free falling.
Mrs. Crapo, Triton math teacher who saw Tom Petty play live two weeks ago at KABOO Fest, conveyed her shock at his death. Mrs. Crapo believes that Tom Petty's music "transcends generations." Government teacher Ms. Shick agreed that "he was a pioneer who had a positive influence on the [music] industry." Ms. Shick, whose first concert was a Tom Petty show, commented that the news of his death was "heartbreaking."
Mr. Kerr is confident that future musicians will continue to draw influence from Tom Petty. Many agree that despite this loss, Petty's legacy will live on. Mr. Kerr, who called Tom Petty an "icon of American music," remarked that the best thing about Tom Petty's music was that it "wasn't very controversial, and it was something everybody could enjoy.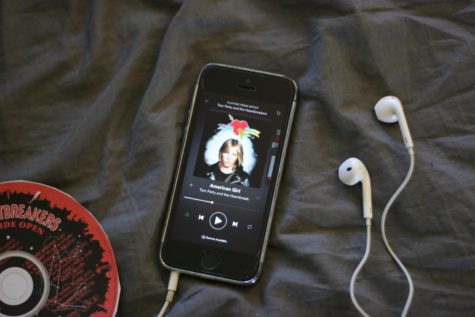 In tribute to Tom Petty, freshman Regis Pak described Mrs. Dutton's tribute to the rockstar, playing some of her favorite Tom Petty songs during class. Although Pak wasn't very familiar with the star, he enjoyed the music that Mrs. Dutton played. While news of the loss affected many teachers, there were still some students who had never heard of Tom Petty, including senior Christian Davoodian, who asked, "Who is Tom Petty?" For others, the news of Tom Petty's passing has inspired them to investigate the rock icon. Senior Matthew de Koeyer checked out Tom Petty's music after hearing about his death on the news and seeing a featured playlist on Spotify.
Although many would agree that we lost the rock icon much too soon, it must have been "time to move on" for Tom Petty. We can find comfort in that his influence will live on in music for generations to come, and that he is somewhere among the wildflowers now.