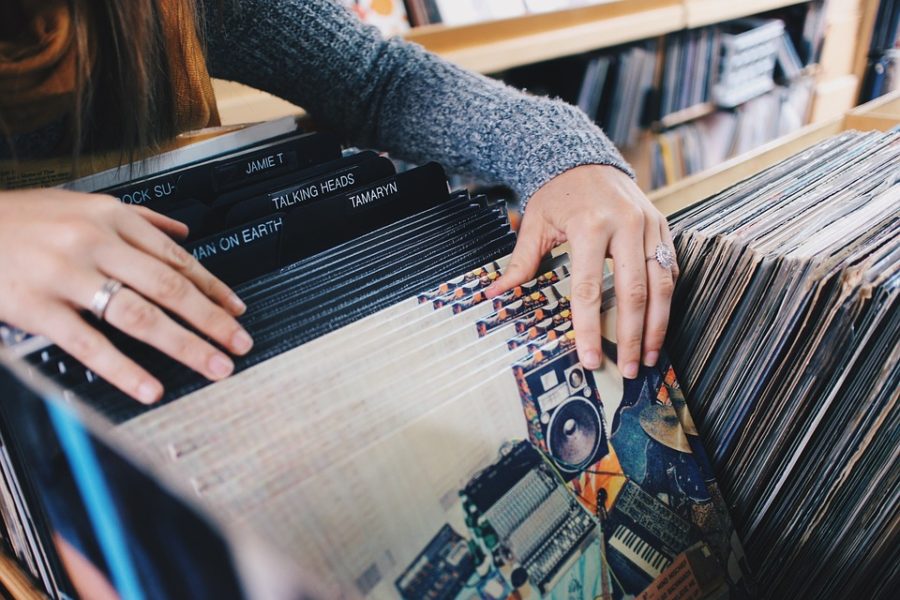 By: Lynsey Burner | Writer   &   Corrin Hurst | Writer
October 12, 2017
Power Plant records is a local record store located down the street from San Clemente High School in the Pico Plaza. Owner, Biff Cooper runs this shop with his wife Sarah Cooper and sister Kristen Cooper. This record store is a one of kind, filled with many different events and activities.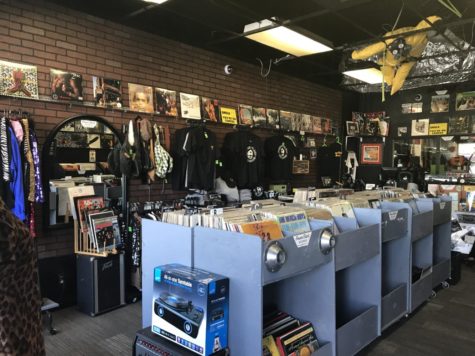 This is the record store where you can find some old school classics for any genre of music. They have tapes, CD's, and vinyl records. "We are trying to preserve the music culture" says Sarah Cooper. "There wasn't a place in San Clemente for this kind of culture, and we knew many people had to go far places just to buy a record". Vinyl records aren't very mainstream these days, but what the Coopers are trying to do is repopularize them by showing people how much better the sound is and the importance of buying a record instead of using the internet to listen. By buying records instead of downloading them, this gives the artists the respect and recognition they deserve.
As well as the record store they provide music lessons called Beach Cities Rock Club. From guitar and drums to piano and violin, they have an instructor that teaches kids and adults. Even every other week they have a online radio show going on. You can tune in to CaliCoastRadio.com to listen to some local radio hosts playing all different kinds of music coming straight from the record store. This place really does have it all!
Along with music lessons, records, and vintage clothing, the record store also offers vinyl yoga!  They have a yoga teacher come in every Tuesday morning to teach yoga in the store while listening to all different types of music.
Moreover, on Wednesday afternoon, they pair up with the city of San Clemente at the North Beach farmers' market. Power Plant provides music to make the customers have a more enjoyable  time at the market.
Also, a little booth with clothing and records are sold here. Local artists throughout San Clemente can play here on stage, and so do the students that are a part of the Beach Cities Rock Club music lesson program. This is a very community-based and friendly shop that wants to include everybody and bring some activities that may have faded in general popularity back to the mainstream.