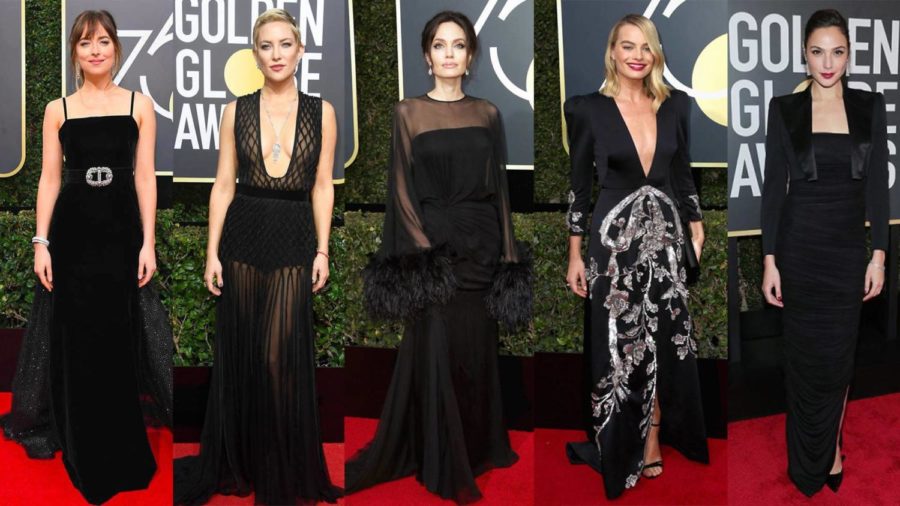 By Kenzie McKinnon | Writer & Photographer
January 17, 2018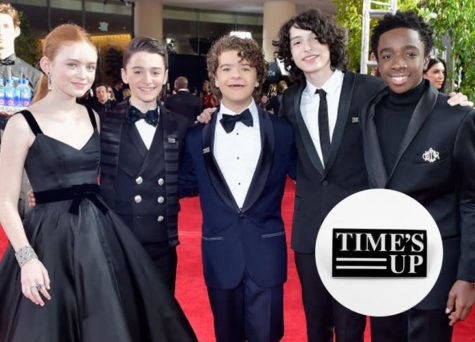 The Globes were draped in black, but for the best cause, with actresses and some actors vowing to use their attire to make a statement about sexual harassment in Hollywood and other spheres, they made black the new "everything". The winners were expected to use their moments of glory to rail against the systemic sexism and silence that allowed the behavior of several corporations and men for decades and as they exploited such major issues, they managed to support several movements by words, speeches, and (based on the this article's title)  LOOKS!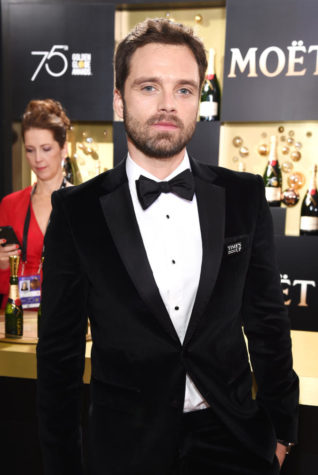 The "Times Up"! Because when has fashion ever made such a huge deal, and when has Hollywood ever become so unified under one movement? The time is here to raise awareness of sexual misconducts, too many years have passed where victims have been silenced.  However, as seen, a majority of nominees pinned "Time's Up" on their chests, and made it a point to cover the ongoing issues, all while making a fashion statement as well. Soon enough, everyone should at least be aware of the pin if not already have one of their own. After following up on this tiny but mighty accessory, Camryn Ostrander, an SCHS Senior expressed her love for both the fashion and it's purpose with, "the pins are just the cherry on top of any kind of outfit—including all kinds of couture."
Now, I could go on about how amazing the many, many celebrities looked in black, but I think it speaks for itself. After discussing the event that was the 2018 Golden Globes with students from SCHS, many disclosed that they are surprised with the purpose behind the award show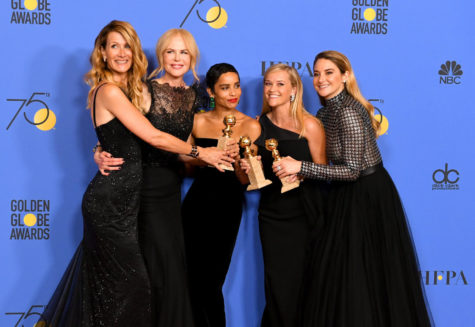 In fact, senior, Jessica DeCollibus commented on how she really appreciated the "initiative that was connected to Time's Up" because, "it made a strong movement even more powerful." In addition to that, another senior, Christian Plasso-McDonough shared that, "the actions brought refreshing changes to the red carpet, I definitely respect what is going on behind the movement". It's clear to say that San Clemente students were impressed, not only by the looks which happened to made red look so "2017", but by the fact that stars were discussing world-changing work as well as issues of gender inequality in the workplace, instead of the disclosing on what movies are being made next or who is dating who kind of talk.  
Overall, the Golden Globes were swept away by attire that became more important than the pricetag it came with, as it stood for something worth so much more than a few compliments. Although there was little elaboration on the individual looks, it doesn't need much. The unison of outfits alone, speaks a thousand words.