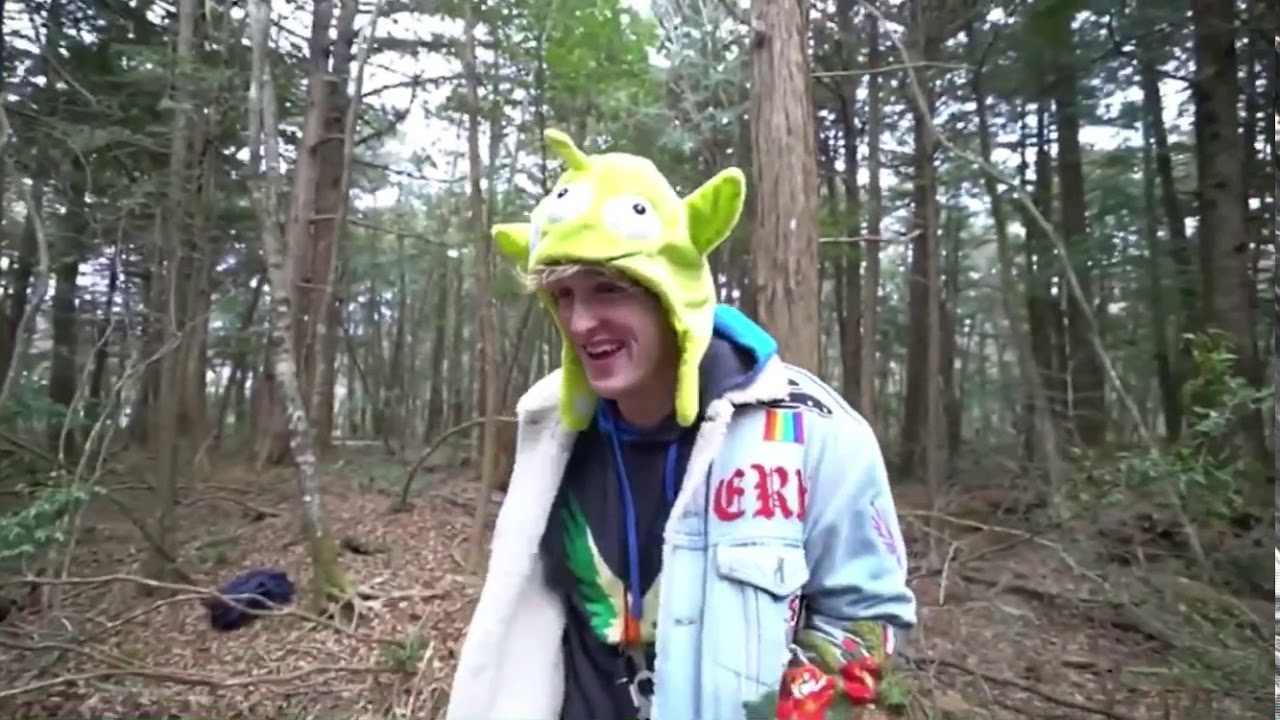 By: Darren DiMarco | Web Designer
January 18th, 2018
On January 1st, Logan Paul, a popular vlogger and YouTuber who boasts over 15 million subscribers, made headline news after publishing his controversial video involving a dead body on YouTube. In the video, Logan, along with a heavily suited camera team, visited the infamous Aokigahara Suicide forest in Japan where he, unsurprisingly, found a dead body hanging from a noose in a tree. Not only did Logan Paul film the body, though he blurred out the face in the final edit, Logan made jokes and laughed at the somber situation. In other videos of his trip, Logan displayed the same blatant disrespect to the Japanese culture as he bragged about getting kicked out of a shrine, threw plush pokeballs at strangers, and vandalized a taxi with raw fish and squid.
Though it would be difficult to see how any person could practice this behavior, the worst in people tends to become apparent when on camera, especially when they're a vlogger chasing views for their videos. In order to get as many views as possible for their videos or livestream, the creator will engage in reckless acts in a desperate attempt to attract attention and traffic to their website. It is this behavior that gives vloggers and livestreamers a bad reputation and makes the right to film in public questionable.
A livestreamer on the streaming service known as Twitch named Hampton Brandon utilizes the excitement that comes with crime to his benefit. On one particular livestream, Hampton harassed an employee at a fast food restaurant by stealing food and flaunting it in the employee's face. After cockily walking out of the establishment, he stood outside in the same area before the police came and arrested him. Although he appeared surprised in the livestream to see the police, an act such as getting arrested was most likely what he wanted to acquire more viewers to his livestream and make his work better known. Over the course of his live streaming career, Hampton has been forcibly removed from public establishments, provoked fights, and been arrested multiple times.
"I think what he does on his stream is awful, but I watch anyway," says Adeeb Tajalli, senior. "I feel bad giving him views, but its pretty entertaining."
Logan Paul and Hampton Brandon represent the plague that has come with the new institution of vlogging and live streaming. By disrespecting people in order to provoke a reaction of any kind, Logan, Hampton, and others who do this cause their viewers of a heavily young demographic to think this behavior is okay. YouTube stars and streamers have become equivalent to celebrities and idols for young kids with malleable minds, and their actions are emulated by these children.
Heidi Torres, senior, called Logan a, "bad person who has a large influence. He needs to shape up to become a good role model for the kids who watch him."
Though YouTube and Twitch have taken action against Logan and Hampton in the form of cancelling Paul's webseries and repeatedly banning Hampton from streaming on Twitch, their channels and communities continue to grow. Though this type of behavior is terrible, it works to gain views. Excitement represents the cornerstone of the vlogging and live streaming community, and content creators will do anything to attain this and monetize their digital creations.