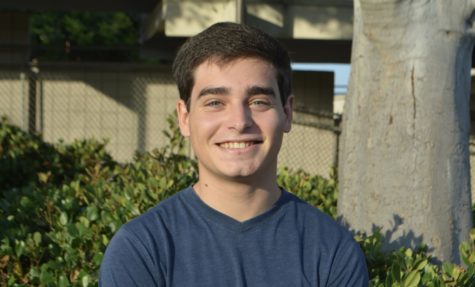 My name is Darren DiMarco and I am currently 17 years old. In my free time, I enjoy reading and binge watching Netflix series as well as hanging out with friends. As for extracurricular activities, I am in the Robotics club and tutor middle school kids in a program called Seventh Inning Stretch. I am taking Newspaper again this year to achieve a better understanding of journalism and make more contributions to the Triton Times as a web designer.
For this year in Newspaper, I set goals to make new friends, do things which I would have never done otherwise i.e. attending after school events and sports games, and to gain conversational skills which can help me throughout the rest of my life. I hope that taking this class can lead into more opportunities in the future and give me a leg up in my college resume. I look forward to having a great year in school and giving people something to talk about with the exciting and amazing stories which I am bound to write, as well as the new web designs to spruce up the website.
To read more articles written by me, please click the links below!
Into the Woods – Press Release
An Evolving World With Computer Game Science
The P-3 Mystery: A Future in the Computer Industry
Club Spotlight: The Future Problem Solvers
Club Profile: Super Smash Brothers