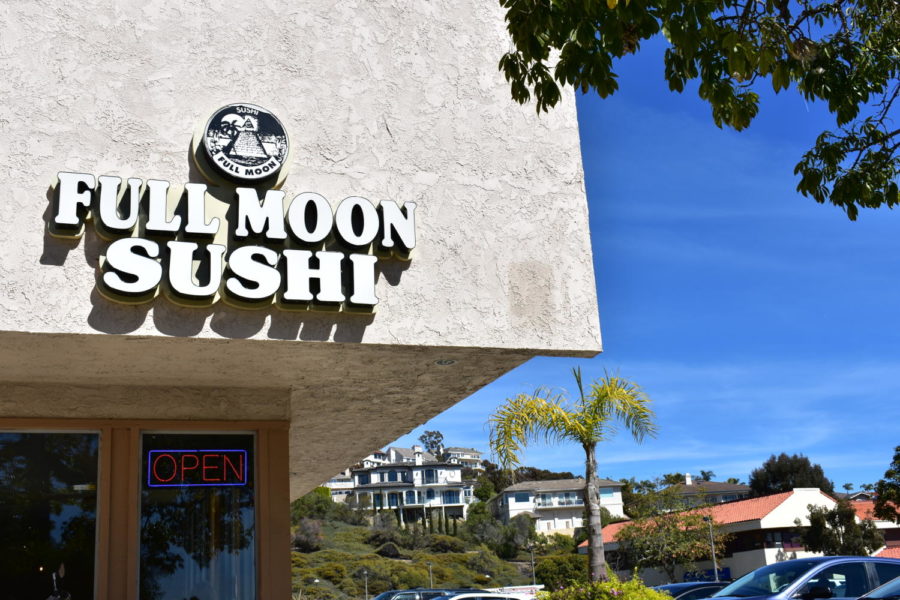 By: Sutton Loughran  | Writer
March 8, 2018
In Southern California, poke restaurants have been popping up along the coast for a few years now. Poke is a delicious combination of white rice, yellowfin tuna, and a variety of toppings. There are many poke restaurants around San Clemente, but one restaurant stands out above – Full Moon Sushi. Full Moon is known for their affordable, yet mouthwatering, menu.
Aside from their sushi, Full Moon offers salads, noodles, and different types of bowls. They also offer various flavors of mochi that end your meal with a cold burst of flavor in your mouth. What stands out the most is their $8.50 poke bowl, with a side of miso soup that the kind staff will quickly bring you. "Anytime I'm craving poke I'll text one of my friends to go to Full Moon with me," senior Bella Fox said, "It's a perfect size and such a good price."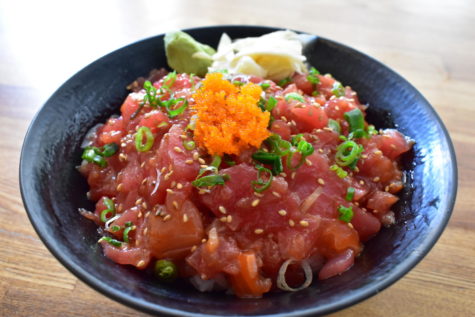 The warm and welcoming staff never disappoints, and happily greets every person who walks through the door in Japanese. The service is quick and they deal with their rush hours extremely well. With the vibrant light coming through the windows by the entrance and happy music always playing, it creates a fun atmosphere and ties the place together.
"Their poke just always sounds so good!" said Senior Gabby Valdez. Full Moon is usually crowded every night around dinner time. Tables fill up with families, friends, dates, and many regulars, all returning to the amazing menu and good vibes.
If you're craving a savory poke bowl that won't disappoint, Full Moon is your go-to spot. They conveniently take pick-up orders by phone, bring takeout home or you can stop in with your friends or family for dinner!
Full Moon Sushi is located at 647 Camino De Los Mares, Unit 101 and is open from 11:30am-9pm.