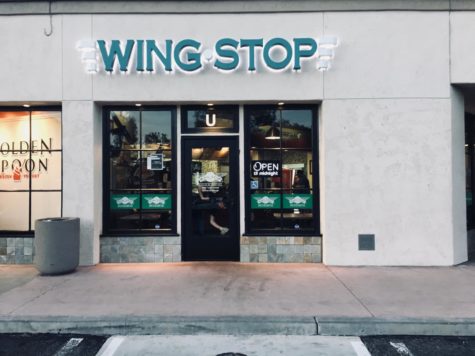 By: Sean Turcotte | Writer
March 13, 2018
Fried potatoes are one of mankind's greatest inventions. While many will say that French fries are a solid companion to a greasy burger, or crispy basket of chicken tenders, others would argue that fries make or break the meal. They are essentially like a glue that holds together the flavors of the entire dish. Therefore, we made it our mission to find the best french fries in San Clemente to help you curb your cravings.
Wingstop, famous for their tasty wings and great sports-oriented atmosphere, took the first place prize, blowing away the internationally recognized fast food chain, McDonald's, and local burger joint, Burger Junkies. Senior Branden Wilson, a frequent customer at Wingstop, noted, "It's the love of my life. They deserved that award."
The first thing one will notice upon tasting Wingstop's fries, is the level of attentiveness and care they put towards the spuds they spin out. Unlike most restaurants, who use frozen pre-cut fries, Wingstop slices their fries daily for the freshest taste possible.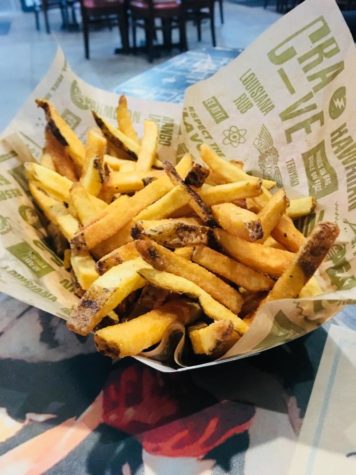 Not only are they sliced daily, but the skin of the potato is left on for that little extra crunch, and authentic taste. After being dropped in a simmering fryer for a few minutes, the tasty golden bits are lifted out, and seasoned with Wingstop's secret spice. 
Although the spice ingredients are never revealed, one thing that is obvious about the seasoning, setting itself above others, is its wide range of flavors. Senior Chase Berman stated, "It's all about the seasoning", when asked what makes their fries the best around town. Not only is it savory and salty, like your typical seasoning; it appears to have a hint of sweetness to it, that lingers on your tongue, leaving you wanting more."