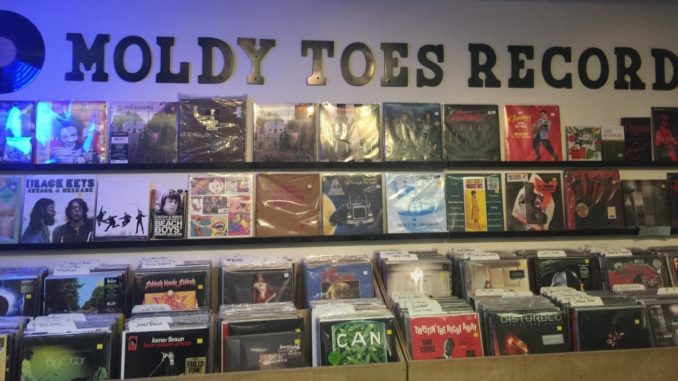 By: Danny Olivares | Arts & Entertainment Editor
March 8, 2018
With vinyl records becoming the new craze for teens, where is a place that has a fun atmosphere that kids can rely on to supply their music? The answer is Moldy Toes Records. Making its grand opening in 2014, this small establishment has quickly became a prized jewel for citizens of San Clemente. What makes this store so likeable is the friendly owner named Tom who always offers a smile and help to each customer as well as the variety of things that this place sells. There is something for everyone, whether they're into heavy metal, punk, goth, indie, synth pop, classic rock, modern pop, or even movie soundtracks, Moldy Toes has it all.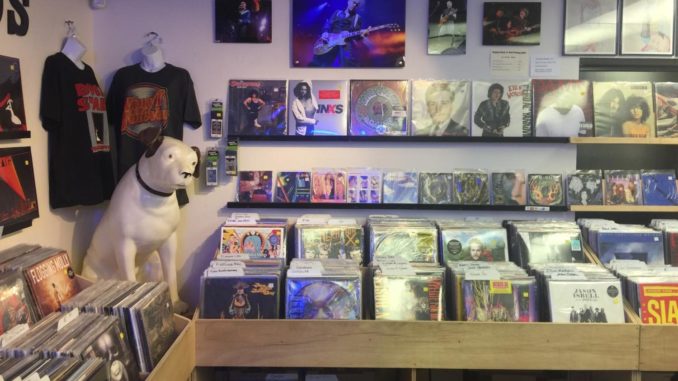 If vinyl records isn't your thing, have no fear for used/new CD's, cassette tapes, patches, books, shirts, and so much more are for sale here. San Clemente High School senior, Briejenn Kopelman says "Although I don't own a record player, Moldy Toes is still a super cool place. The first place that my best friend and I go to on our free time is there and I always am able to find a few CD's for myself."
Aside from teens, adults visit the shop just as frequently. Triton freshman, Luke Jones proudly shares that "Moldy Toes is my favorite place to visit in San Clemente! I'm a huge fan of classic jazz and this place has my favorite artists." In the end, if you want to broaden your selection of music or find a new way of listening to your artists, visit Moldy Toes.