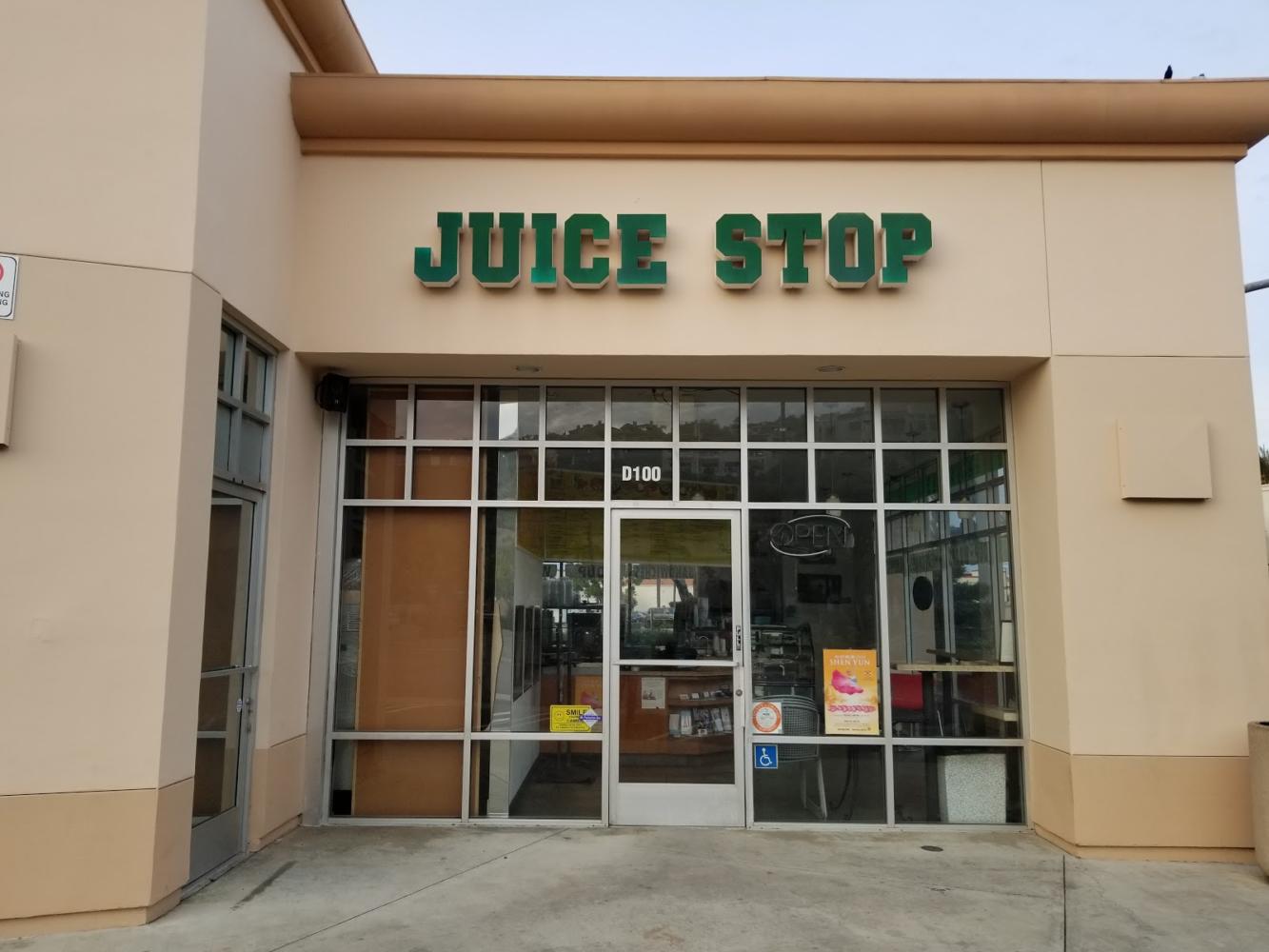 By: Darren DiMarco | Web Designer
March 7, 2018
This year's winner for best smoothie in San Clemente goes to Juice Stop. With a wide array of options to choose from, ranging from a tropical tasting "Slam Dunk" to the sweet and mild "Grand Slam," Juice Stop has the smoothie to match any preference.
On my most recent visit to the fine establishment, I had the opportunity to try the "Slapshot," a smoothie blended with cranberry, strawberry, blueberry, raspberry, nonfat sherbet, and nonfat yogurt. The tangy cranberry and raspberry, mixed with the sweet blueberry, sherbet, and yogurt made the perfect combination which resulted in an icy, fruity harmony. Owen Xu, a senior and friend of mine who accompanied me on my last visit, ordered a watermelon-flavored "Power Play" to which he described as "cold and refreshing."
Not only are their smoothies delicious, but their sandwiches are also a force to contend with. Oscar de Jesus, a senior who frequents Juice Stop, commented, "Their smoothies are good, but their turkey melts are my favorite thing on the menu."
Juice Stop is located at 41D Camino De Los Mares, San Clemente, CA 92673, open from 7 a.m. to 7 p.m. on weekdays and from 9 a.m. to 6 p.m. on weekends.