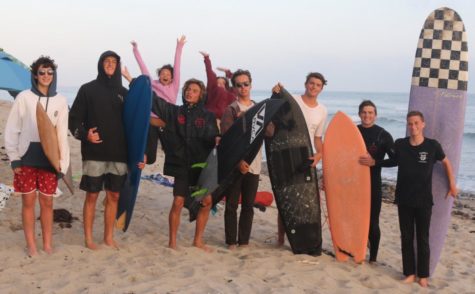 By: Josh Greene  | Media Editor
March 7, 2018
In terms of a quality high performance shortboard break, most people would point to Trestles as the ultimate destination. But when it comes to the essence of classic, joyful surfing, everyone agrees that San Onofre takes the win. "There's nothing better than a sunny afternoon at SanO sliding on a log with my best pals," explains senior Robbie Campbell.
Plus, San Onofre is so iconic, it's mentioned in the classic Beach Boys' "Surfin' Safari" song.
"Surfing at SanO is timeless. It never gets old," claims senior Connor Mateer.
Around San Clemente, you'll never find a surfer who doesn't love the break at San Onofre.