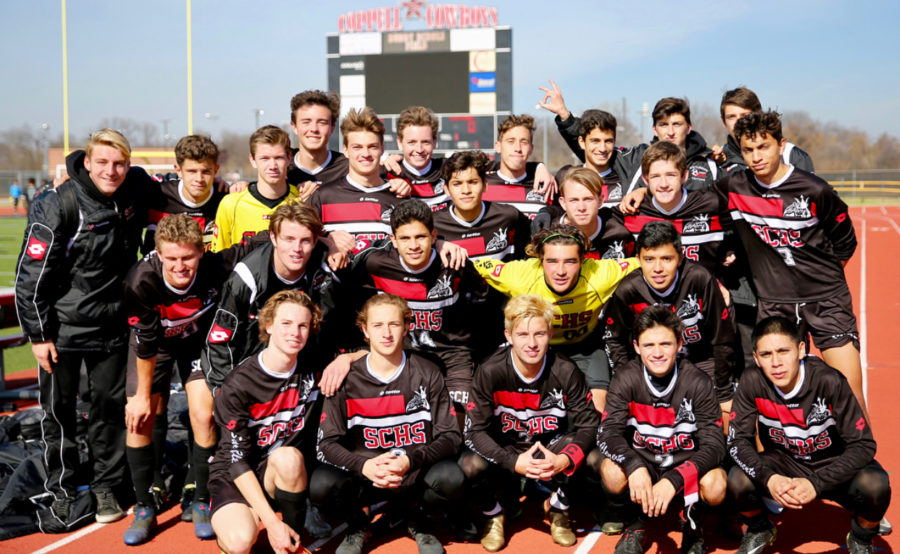 By: Shay Hefft | Sports Editor   &   Ally Van Dixhorn | Writer
March 20th, 2018
After a long and hard season of ups and downs, the boys' soccer season has sadly come to an end.
The boys accomplished many great things this past season, including South Coast League Champions and making it to the CIF State Finals. Even though these accomplishments were very impressive, their biggest accomplishment was their hard work and perseverance through the entire season. 
One of the most exciting and emotional nights of season for all the players was Senior Night against Aliso on February 6th. They won 2-0 against the Wolverines on our home field. Junior Koosha Jadbabaei says that "this year was a great experience bonding with all the seniors, traveling across the country, and playing great soccer. I am definitely going to miss the seniors, but I think that we will do great next year no matter what." Losing 12 crucial players in one year is definitely going to be an adjustment, but with the confidence Koosha and his team holds, they are capable of pulling off a great season next year too.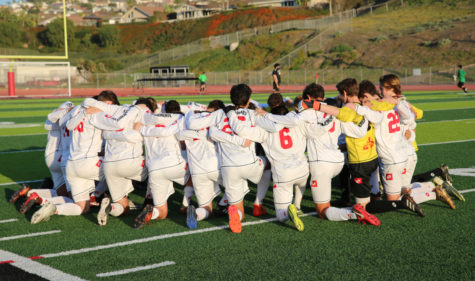 After the boys' varsity team placed first in league, they then advanced into CIF. The first and second place teams from league continue onto CIF, along with a team who receives the wildcard. With the momentum from winning league, the entire boys soccer team had felt a spark as they upped their training, working twice as hard in order to go all the way and win CIF. Unfortunately, they lost in the semi-final game in penalty kicks. Thinking that their season, team, and family was officially over, the boys fell to the ground as tears began to run down their faces. A serious miracle came about and the boys had received news that they had enough points to move on to compete for in state. Nobody had a clue about how far the boys would go, but we all simply sat on the edge of our seats every minute of every game. When they ended up making it to the final game, we all thought it was their second chance to victory. The game was at home and the community was able to come out and show their love and support for boys soccer. Again, sadly, the boys ended up losing in overtime to a golden goal elimination. Obviously, they were extremely upset, but still thankful for the second chance that they had been given. Senior, Andrew Burror, says "our entire team was so hyped that we got to play another game with each other because we were like a second family. I was pretty ecstatic that we got to keep going and represent our school and potentially make history."  
Overall, the boys soccer program, along with the city of San Clemente, is beyond happy with this past season and is really looking forward to next season. Each season every team is a little different, having their own strengths and weaknesses. Like the majority of people would say, the 2017-2018 boys varsity soccer team was truly something else. They had a strong team bond and perseverance that is not easy to find in many teams.