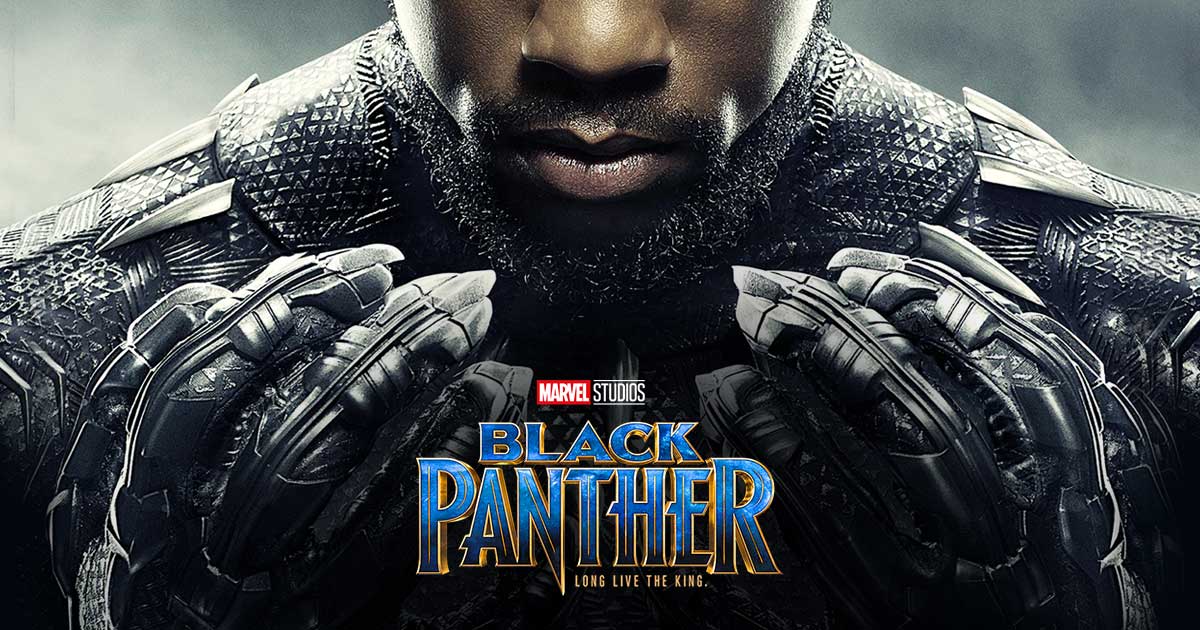 By: Zoe Day | News Editor
April 10, 2018
In February, Marvel's "Black Panther" hit the big screens and marked a revolutionary shift in traditional superhero stories. Recognized as a defining moment for black America, "Black Panther" gave viewers an arguably long-overdue African superhero. Unlike previous films featuring black sidekicks, "Black Panther" stars a strong black superhero and centers on fierce black characters. Superhero aficionados, film critics, and everyone in between flocked to movie theaters to watch the action-packed, revolutionary film.
The movie stars Chadwick Boseman as T'Challa, the king of the fictional nation of Wakanda. The tiny country is more advanced than any other nation due to its possession of vibranium, a powerful element in the superhero tales— however, Wakanda wisely hides its wealth and prosperity from the rest of the world with a force field in order to avoid the inevitable greed and resulting struggle for power. After the assassination of his father, T'Challa inherits the Black Panther suit and sets out to save his people.
Stan Lee and Jack Kirby first created "Black Panther" as a Marvel comic in 1966 in an attempt to appeal to black readers. Director Ryan Coogler explained that his goal for the film was to answer the question, "What does it truly mean to be African?" "Black Panther" is unique in that its black characters are not born out of dire circumstances; they were not limited to sidekicks. "Black Panther" highlighted the reality of being of African descent with grace. "Black Panther" explores what it means to be black in America, in Africa, and in the world. 
Maia Gibson, who graduated from San Clemente High School in 2017, explained "the foundation ["Black Panther"] has set for normalizing blackness in casual films, the way being black is shown and how it's communicated by a cast from all over the world, is a point of pride. Walking out of the theater, all I could think of was how proud I am to be black."
Some Marvel enthusiasts expressed concern about the emphasis on Afrofuturism eclipsing the action and excitement of traditional Marvel movies. Nevertheless, "Black Panther" was full of insanely-choreographed fight scenes and showdowns. SCHS senior Xavier Burke commented, "It was as good as any other Marvel movie." Fellow senior Keanu Bernal was impressed with Michael B. Jordan's portrayal of the villain, Erik Killmonger, as "profound and badass."
"Black Panther" struck a chord with African-American movie audiences and pop-culture fanatics alike. The movie sparked a frenzy on social media as moviegoers posted photos and Tweets about their anticipation and excitement for the film, emphasizing who they were going with and what they were wearing. The act of going to see the movie became a statement. The film grossed $1 billion in the global box office after only 26 days. But "Black Panther" isn't done breaking records: it is also the first movie to appear in public movie theaters in Saudi Arabia after a 35-year ban.
"Black Panther" was an undeniable success. Amidst the remakes, sequels, and prequels of traditional heros like Batman, Spiderman, and Superman, "Black Panther" is a striking and refreshing experience for movie-goers and an inspiration for the future of black America.