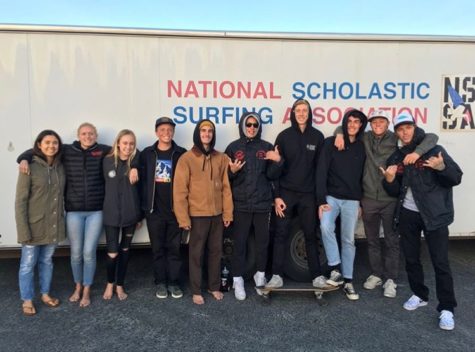 By: Josh Greene | Media Editor
May 2, 2018
Well, it has been another casual year for surf team.
The elite surfers and bodyboarders from San Clemente High School just finished going undefeated in league, again. They continued their domination in shortboarding during SSS (Scholastic Surf Series) taking home state finals, again. They also won NSSA (National Scholastic Surfing Association) state finals and in the summer, they head back to Salt Creek to compete in the NSSA National Championship, again.
The most successful program in the 53 year history of SCHS, the surf team has secured the national title 18 times, crowning them the top high school surf team in the nation and they're feeling pretty confident.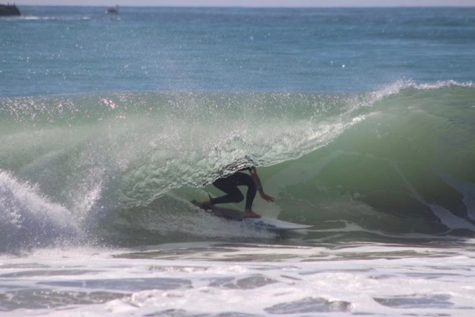 "All we do is win," explains senior veteran Noah Hohenester. "So I think we'll win again this year."
Daring confidence, but for good reason, as surf team rides out from a rather slower winter of waves, anxious for summer south swells. Throughout their season, San Clemente has dominated in nearly every category, from longboarding to bodyboarding, no matter the swell or location.
"It's been a great season having fun with everyone and it's just a bonus that we did so well," explained another seasoned competitor, senior David Economos.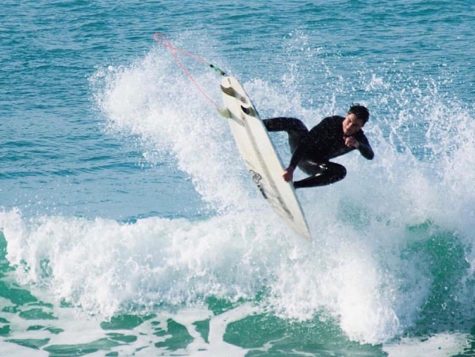 Having fun, as Economos mentioned, is one of the key reasons this team has been able to succeed. For instance, just two weekends ago at the SSS state meet, Noah Atwood, a strictly competitive shortboarder, actually advanced in the bodyboarding heat against other skilled bodyboarders, down in Oceanside. It's important to know that many surfers and bodyboarders maintain a competitive rivalry, especially amongst San Clemente's team, always trying to be the better sport. Atwood makes up one of the many riders this year who've helped break down these barriers between the two sports.
This type of team chemistry has allowed head coach John Dowell's team to thrive, and he is more than supporting of the current culture. His pride for the team can only be matched by his relentless support for his surfers, many of whom are graduating this year.
"Graduating 12 seniors is bittersweet," Dowell said. "I know they are ready to move forward but we are going to miss them on the team. This class of 2018 along has won multiple state and national titles in their four year careers here at San Clemente High School."
What a job he's done too; he's solidified himself as a legendary coach and mentor among youth surfing in San Clemente over 13 impressive years. This city fosters an impressive breed of professional surfers such as Kolohe Andino and Griffin Colapinto, carrying San Clemente High School blood wherever the swells travel. The future of the team remains bright as well, with upcoming talents like freshman Ethan Mudge showing promise for the team's future.
As for now, they prepare to head back to nationals for a shot at their 19th title this June 16-18 at Salt Creek. Catch them practicing down at T-Street, their prized little gem of a break.