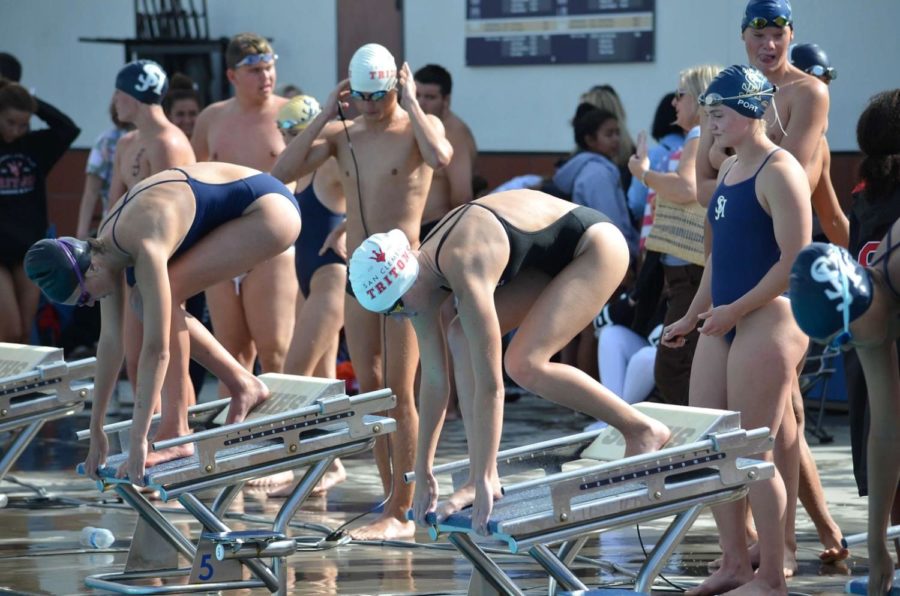 Courtney McDonald | Writer
May 4, 2018
Although having a short season, SCHS's Girls Swim team has not hesitated to blow their competition out of the water. This year their season has only lasted about 7 weeks, and has consisted of 6 meets. Four of those meets are part of league, and they have won all four.
Our swim team here at SCHS consists of about 70 girls. The group this year is. a lot larger than it has been in previous years, and all of the girls are making their contribution towards moving on to CIF. "We started out with 30 my freshman year, and last year we had 60," Isabella Anderson, a junior on the team, elaborated. The team has grown tremendously in the past three years, and are stronger than ever. When asked about league finals, Anderson said, "Going into finals, our biggest rival was San Juan Hills High School, and we had already beat them in our last league meet." The team last won league in 2014, and went into league finals ready to take back the title.
May 2nd kick started the last week of league swimming, and Friday would reveal that the girls rose to the top and took first place in league. Rachael Maddux, junior, recalled how, "Finals is something Mr. Kerr talked a lot about and we set a bunch of goals in pre-season, so winning is a really big achievement." Setting goals obviously proved successful for these girls, and has helped them maintain focus throughout league. Hopefully, it will be just as useful when girls swim moves on to CIF.
Although the girls (and guys) finished league on top and are extremely happy that their hard work has paid off, the group is also sad that it's over. Maddux spoke of how "everyone is super close, as well as committed," and that it isn't easy to let the season go so easily. Swim has not only helped each swimmer grow as an individual, but allowed them to watch others get stronger and reflect on the entire group as one united team. Many may think it's just an individual sport, but it's actually something that finds its strength in teamwork and support from others.
Congrats to the SCHS Girls Swim Team on an amazing season, and good luck in CIF!