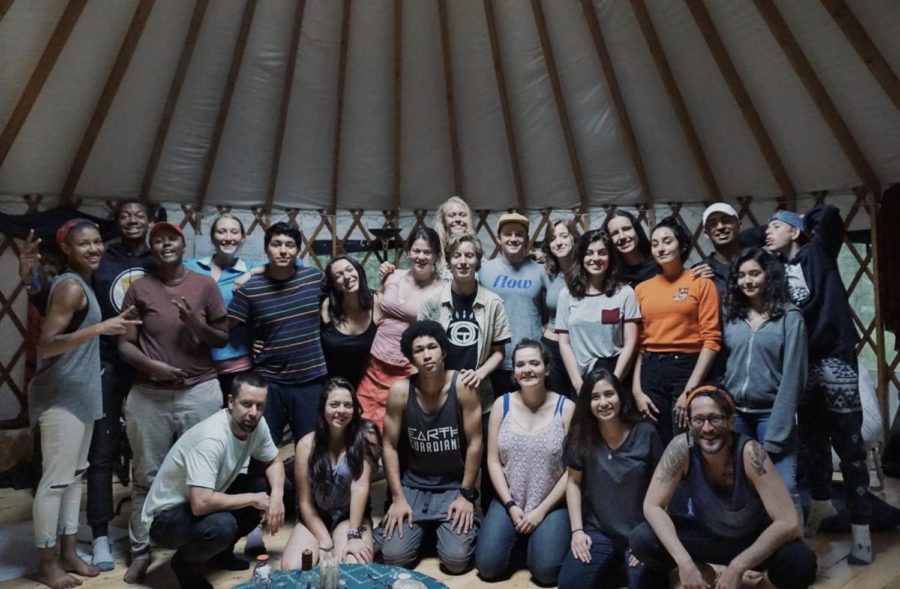 By: Jackson Hinkle | Writer
The global temperature average is increasing, ocean temperatures and sea levels are rising, ice sheets are shrinking, glaciers are retreating, and extreme weather events are becoming all too normal. To put it simply, we, the human race, are currently in the final seconds of the fourth quarter, and we're down.
The youth are experiencing a growing consciousness of shared climate-related grievances and have a thorough understanding of who and what is responsible for those grievances. More importantly, young people recognize the future they will be living in if climate change continues unabated.
The most successful social struggles throughout history have been conceived and driven by collectives comprised of the individuals who are most impacted by the issue at hand. While it is clear that climate change is going to create adverse impacts for everyone, we also know that it is only going to create increasingly drastic problems for the youth and future generations. For this reason, I truly believe that young people are the silver bullet we need in combating climate change.
The question that we all must now begin asking ourselves is "How can we begin to integrate the youth into future decision making processes?" Young people need to be given seats at the table in the spheres of politics, business, the arts, etc. if we want to have any chance of sustaining a future that is worth living for. In many cases, the integration of youth in these processes is going to be an intergenerational approach in which we will all be able to work together to support one another. Unfortunately, until this time of intergenerational cooperation comes to fruition, and until the current period of political chaos subsides – we, the youth, need to move away from politely asking for our voices, ideas, and innovations to be heard, and instead demand they are heard by deposing the individuals who are currently in positions of power.
Elected government officials all throughout our home of Orange County are widely failing to represent the needs of their constituents. This is ultimately what inspired me and other young leaders to create Orange County Students For City Council, a youth-led coalition that is dedicated to mobilizing and supporting young, progressive, and corporate-free students to run for city council positions. It is understandable to be angry and frustrated by the current state of American politics, but we can't settle with this mindset. These emotions alone are complacent, but when paired with hope, they can drive a great deal change and progress.
Grace Lee Boggs once said, "You cannot change any society unless you take responsibility for it, unless you see yourself as belonging to it, and responsible for changing it." This quote has inspired each of our seven candidates (myself included) greatly in our missions to end the proliferation of regressivism in our own cities and county. Our values at Orange County Students For City Council promote a unified approach in transitioning our cities toward sustainable futures, uniting to end homelessness, and addressing the unaffordability of housing – all while running corporate-free campaigns.
The slate of student candidates that we are supporting in the 2018 midterm elections are not going to advocate for climate-restoring policies because it is politically savvy, but because we have to. We are going to commit our cities to renewable futures because we know that our current level of fossil fuel consumption will inevitably cause displacement, disaster, and death for people all across the world. We will advocate for bans on various single use plastic products because if we don't, there will be more plastic than fish in our oceans by the year 2050.
We at Orange County Students For City Council do not intend to solve the world's problems. What we instead hope to do is empower the youth, both near and far, to use their voices to create sustainable change. Our coalition has created a blueprint for young people all across the country to create a political revolution at local, state, and federal levels. Communities throughout the nation – and the world – already feel the impact of human-caused climate change, and if we don't act soon, we will undoubtedly pass a point of no return.
So yes, we may be in the fourth quarter and down – but this is where championships are won. It doesn't matter how we start, it's when things get tough at the end – Can we adapt? Can we change our performance? Can we learn? And most importantly, can we win?