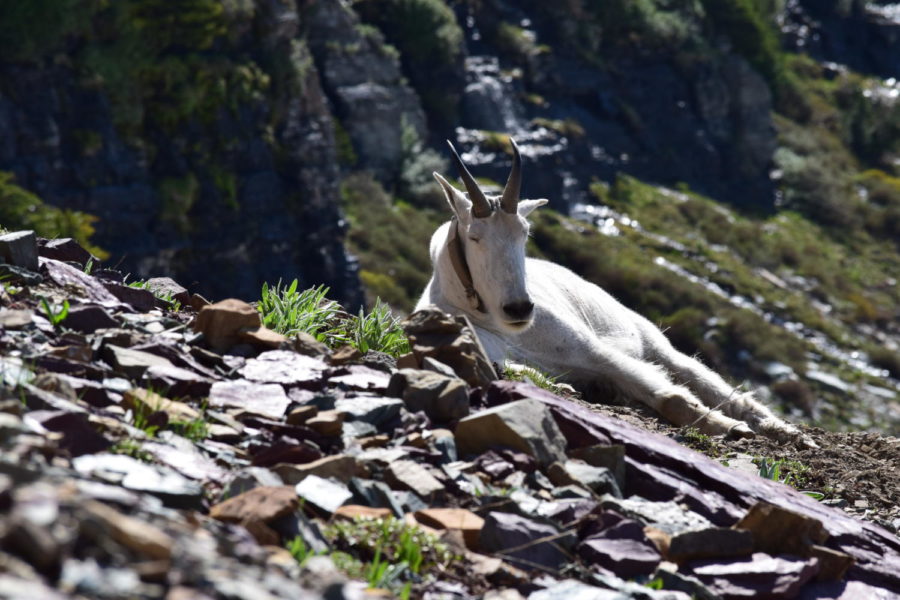 By: Samantha Gill & Brittany Leung | Photographers
September 11, 2018
As summer comes to an end, we reflect back on some of our fellow students'  trips taken around the world. San Clemente High School seniors Ariana Dragotto, Annie Ramsahai, and Seidy Trenary are a just a few Tritons that took a break from the usual scenery of the city of San Clemente to travel to picturesque destinations.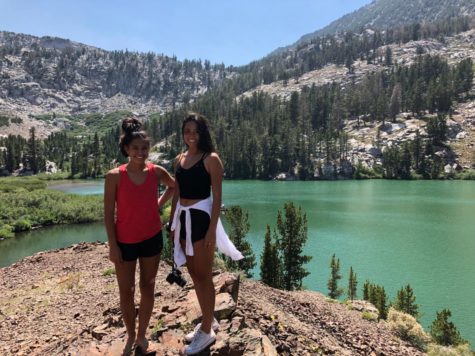 Roadtrip to Yellowstone:
Ariana Dragotto spent one whole month traveling in her family's RV with her mom, dad, younger sister Alexi, and dog Sasha. On their trip, the Dragotto family stopped at Yellowstone National Park and Glacier National Park, camping out in local RV parks in between. In the national parks, Ariana and her family went hiking, bike riding, white water rafting, horseback riding. During their family activities, they were able to see mountain goats, rams, moose, elk, deer, antelope, and had a brief encounter with a bear. Although Ariana considered this one month trip to be ambitious and draining,  she said that "it was an amazing experience because I was able to create so many family memories, mostly filled with laughter, that we'll never forget."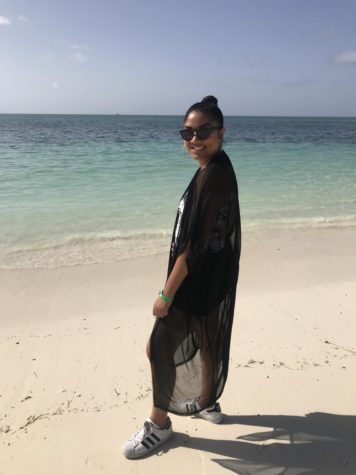 Cruising the Bahamas:
Annie Ramsahai took a five day cruise to the Bahamas with her dad. During this trip, Annie and her dad were able to experience many beautiful days relaxing on sandy beaches and exploring dark caves. While running through crystal clear waters, Annie saw so many species of fish she had never seen before. When asked about other activities she did on her vacation, she mentioned hiking through Ben's Caves where bats hung on the caves' ceiling.
Overall, Annie thought "it was beautiful." Annie continued, saying that "the beaches were one of a kind and they were a lot warmer than any other beaches I've been to. It was pretty hot and sunny twenty-four-seven," which was something she loved. Annie will never forgot the father-daughter trip she took to the Bahamas.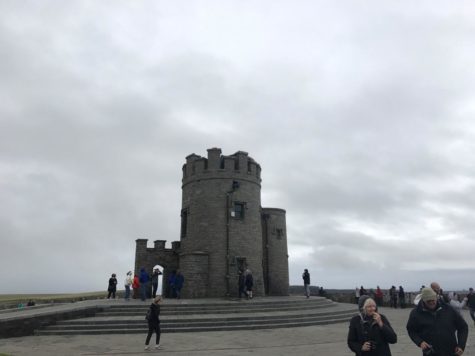 Euro Trip:
Seidy Trenany and her family flew to Europe for the three weeks this summer, stopping in England, Ireland, and Spain. In the three different countries, the Trenary family visited the Buckingham Palace, Kilkenny Castle, and the Sagrada Familia Church. Seidy and her family enjoyed visiting new sights almost everyday.
When asked what she thought about her trip, Seidy said "It was really beautiful, the whole trip. I loved getting to see all the different areas and being able to experience life outside of the US. London was better than I imagined. I loved Ireland the most because of how green and lively everything was. Everyone we met was so nice and inviting. Spain was beautiful and it was great getting to see my friends since they moved back to Spain. It was also amazing to get to understand the culture of each area we visited."