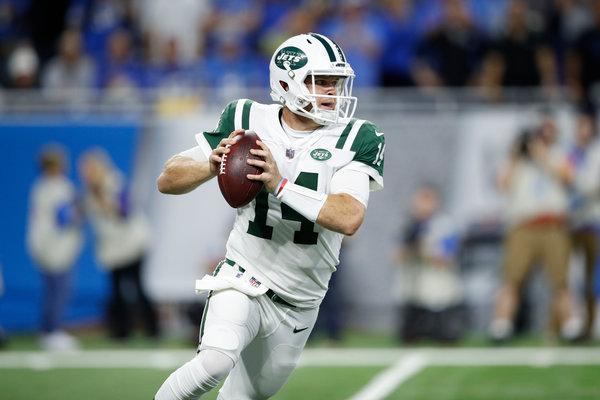 By: Jake Carrera | Sports Writer
September 13, 2018
San Clemente native and beloved USC Quarterback, Sam Darnold, made his regular season NFL debut on Monday September 10, 2018 for the New York Jets. Taking center stage on Monday Night Football, Darnold quickly began to make a name for himself in the league by confidently leading his team to a 48-17 win over the Detroit Lions.
The decisive win was a glimmer of hope for Jets nation on what they can only hope to be a lifelong career for Sam as a potential franchise quarterback and herald as the "next Joe Namath."
With two touchdown passes and a 76.2% completion rate as well as throwing for 198 yards, it is hard to shake the term "Franchise QB" from one's head. The Jets fans in attendance at Ford Field on Monday night that carried the sign "Sammy the Savior", seemed to be convinced that Darnold truly is the guy to step into Joe Namath's shoes and take over control in New York.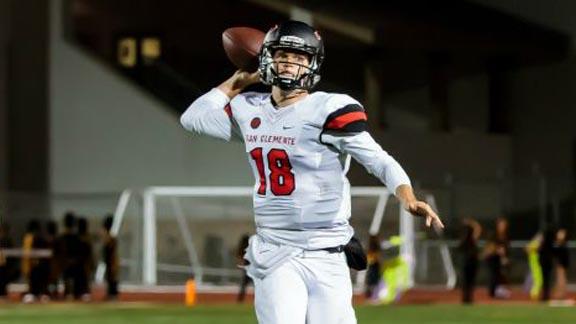 Going into the game, Darnold was to be the youngest starting QB in an NFL game since 1970. Nearly two minutes into the first quarter, Darnold broke another record by becoming the third rookie QB ever to throw a pick six in their first pass attempt (the other two being Brett Farve and Jameis Winston). Despite the negative start, Darnold showed maturity and composure beyond his years by bouncing right back and further proving why he got the starting job over Josh McCown. After the game Darnold confirmed that it was just "first game jitters" that lead to the pick-six.
"On that interception, I was pretty nervous," Darnold said. "After that, I put it behind me." Dornold will now focus on his next game, which is back in New York on Sunday, September 16th at 10:00 AM PT when he faces off against the Miami Dolphins.