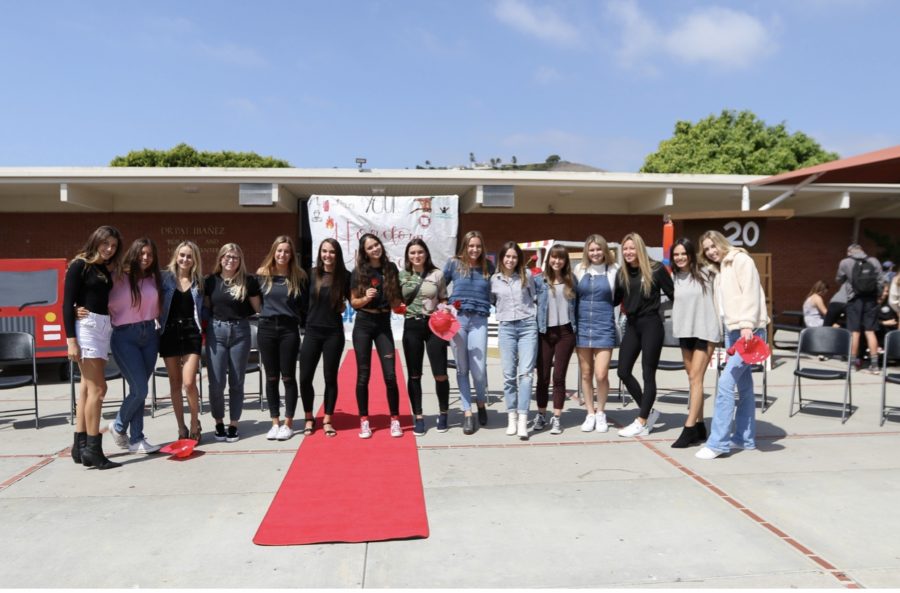 By: Eva Barreira | Media Team
September 27, 2018
It's that time of year again! Homecoming 2018 is just one week away, and you know what that means! Homecoming festivities begin. Each year San Clemente High Schools ASB makes it a priority to add a theme to Homecoming and this year's theme is first responders. The freshman are paramedics, sophomores are cops, juniors are lifeguards, and lastly the seniors are firefighters. This theme is incorporated in our annual float parade down Del Mar, half time dance, and Homecoming Court, tying in all of Homecoming Week together.
This week 15 lucky boys and girls were chosen, through voting online, to be placed on this year's Homecoming Court in hopes of making it to the end where only one girl will be named Queen and one boy will be named King.
Monday, September 24, 2018, the Top 15 Boys were announced including: Owen Africa, Jay Baggs, Jason Keany, Mario Medrano, Kade Irwin, Troy Munson, Blake Bowen, Wyatt Eberle, Miguel Ashe, Jake Carrera, Spencer Currie, Jake Brannon, Griffin Buchan, and Brayden Young.
London Hannah, a sophomore and JV football player, said"I enjoyed watching the boys be announced. I liked seeing all the funny dances the guys did and seeing some of my team mates get recognized by the school for their hard work, kindness, and dedication. Especially Jay Baggs." When nominated for Top 15 you are not only noticed for being a friendly person that everyone likes but also being recognized for there sports, grades, etc.
Tuesday, September 25, 2018, this year's Top 15 Girls were announced. This included: Micah About, Kirra Schultz, Peyton Johnson, Caroline Kerr, Emmy Bridgman, Dominica Isola, Tatum Fox, Alyse Dunnwald, Sydney Lantz, Daisy Frauenzimmer, Lila Ord, Brooklyn Aguilera, Rachel Campbell, Regan Ameglio, and Layna Hathaway.
Junior Bella Parades was pleased with the variety of girls. "I liked being able to look at the group of girls and see a piece of our school in almost each student," Paredes said. "For example, some girls were cheerleaders, others volleyball players, and others didn't even play a sport they were just known for what they did to help improve our school."
There you have it, folks, your Top 15 Homecoming court! But it's not over yet! Top 5 voting just opened and if you want to make sure that someone gets the crown on Homecoming night October 5th you better vote now on https://sanclemente.voting4schools.com/.