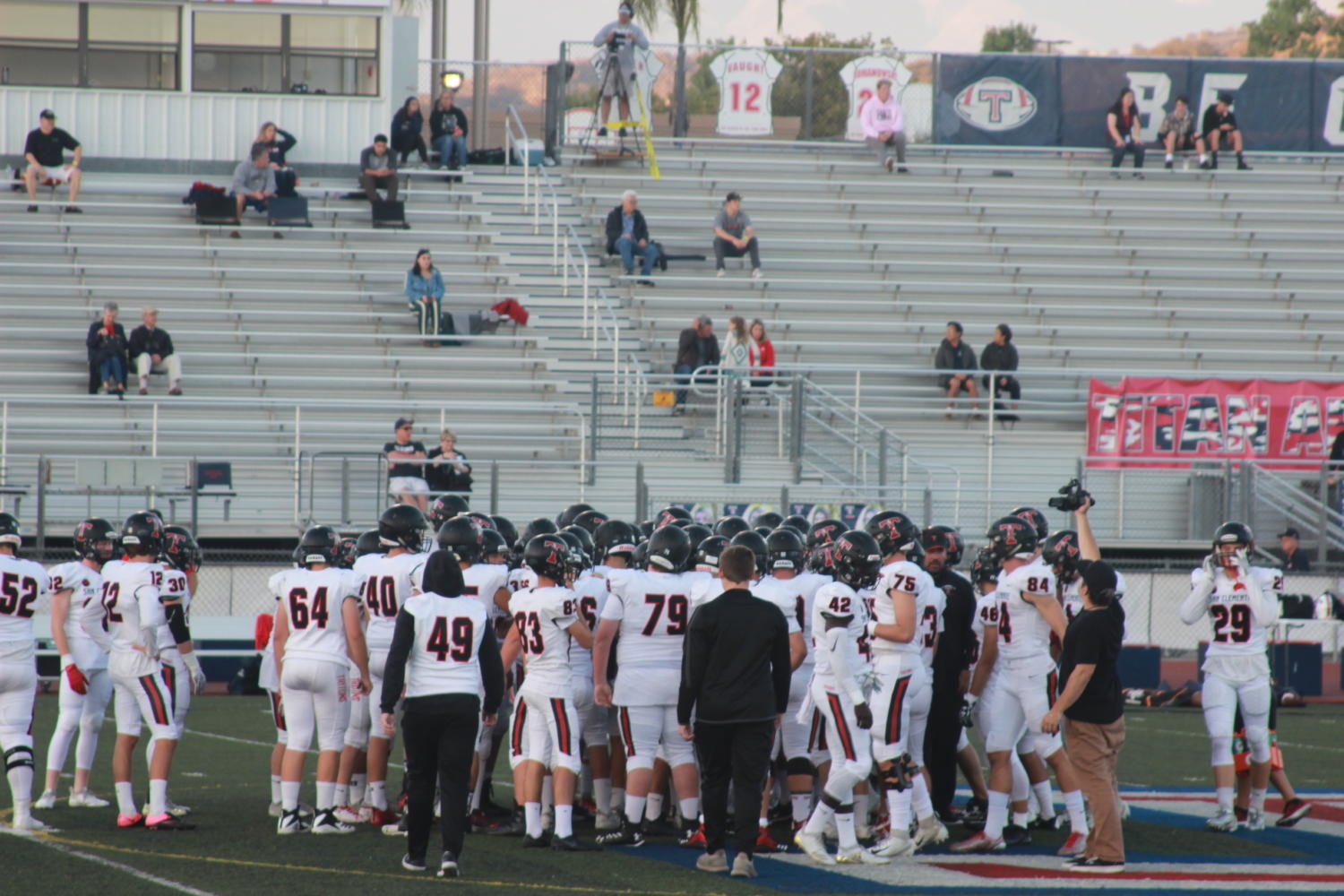 By: Amanda Cichewicz and Jorjiana Haumea | Photographers
September 30, 2018
Heading in to their first league game on September 28, 2018 against the Titans at Tesoro, the San Clemente High School football team had a woeful preseason record of 2-4. With the preseason behind them, the Tritons were ready for league. The SCHS faithful travelled fairly well to this away game, and those that showed up wore their 'white out' white tops to show their support for the Tritons.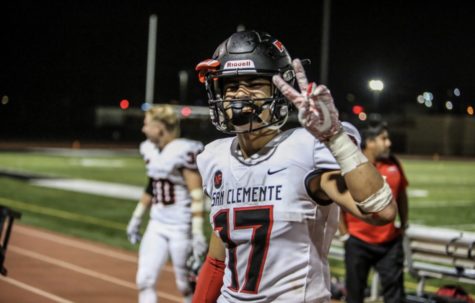 "This season we have a more difficult schedule and every team we play is really well coached and skilled," junior Preston Rex said. "Our season has been tough but so much fun! All of our games come down to the wire and could have gone both ways." Rex, who plays free safety and receiver, started the game off well scoring a touchdown, after the team only had three points from a field goal, making the score 10-0 going into the second half.
The Tritons finished out the game with a score of 24-14, making their overall standing 3-4 and league standing 1-0. The Tritons won't let this less than favorable start keep them from having a successful season and league standings are what really matter.
When asked how he felt about being 1-0 in league standings, senior Jay Baggs said "We are 0-0 because I take one week at a time." Baggs, who plays tight end, added that he continues to play each game with a clear mind and uses his strengths to the best of his ability.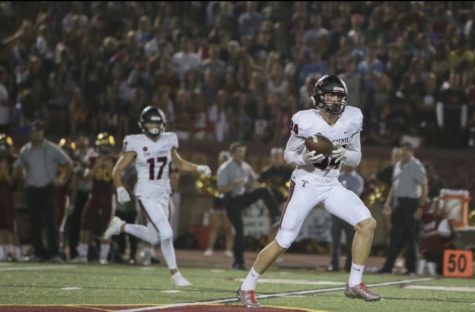 As Baggs is in his final football season in high school he said "The only thing that has changed is me being in a leadership role and really trying to cherish every moment out on the field."
The team will be taking on El Toro High School at home on October 5th, and Capo Valley at Capo on October 12th, both games at 7 P.M. Our triton football will have their senior night on October 19th for their final game of the season at home against Mission Viejo. Make sure to come out and support our SCHS varsity football team.