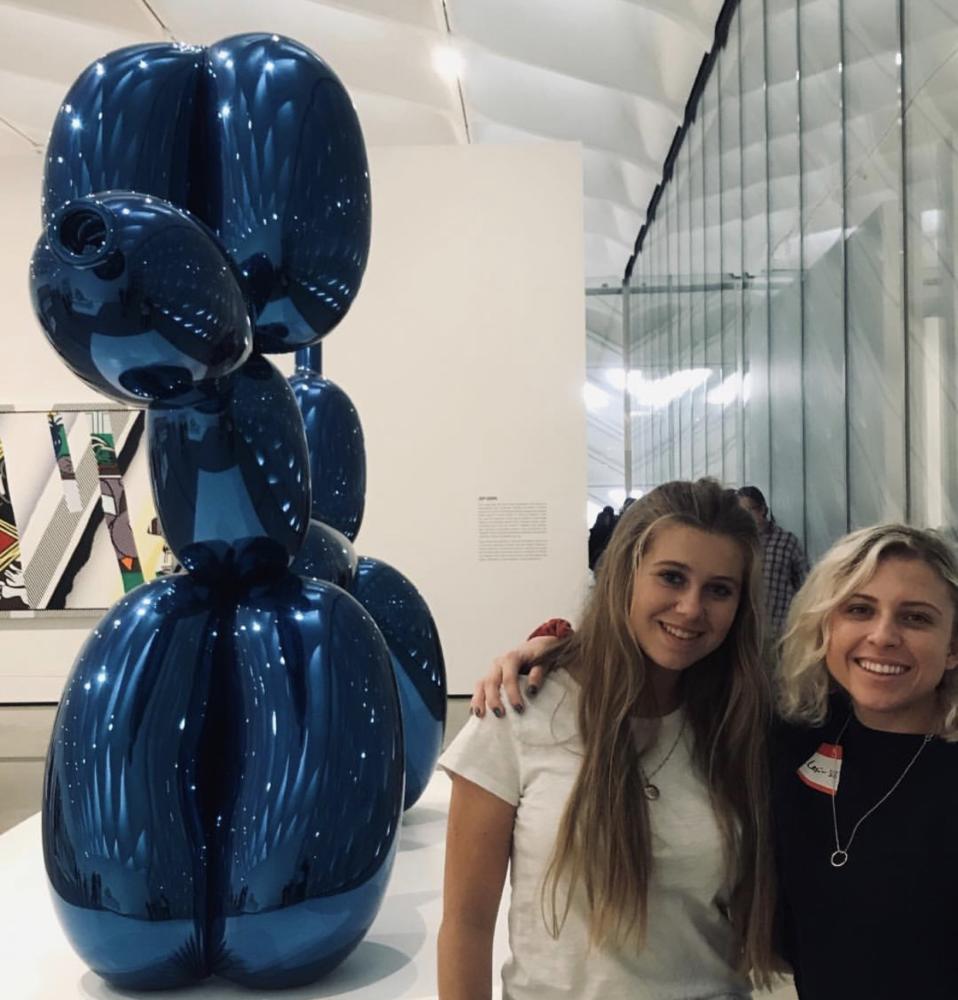 By: Lexi Kortman | Writer
December 10, 2018
Having taken AP Art History as a sophomore, I was lucky enough to be asked to go on the Art History field trip this year. On December fifth, 49 AP Art History students, and myself, accompanied Mr. Urquidi to The Broad, a contemporary art museum in Downtown Los Angeles.
"Taking my classes to museums," says teacher Mr. Urquidi, "is a cool way to get a better view into the art we look at in class."
After getting breakfast at Roscoe's Chicken and Waffles in Anaheim, we arrived outside the Walt Disney Concert Hall, across the street from The Broad, we walked around the concert hall in order to see the outside. Designed by Frank Gehry in 2003, we were lucky enough to see the Hall's breathtaking architecture.
We then spent an hour inside The Broad, admiring contemporary art from notable artists such as Andy Warhol, Roy Lichtenstein, Jean Michel-Basquiat, Kara Walker, and Jeff Koons, among many others. Famous pieces found in the museum include Warhol's single Elvis, Jasper Johns' American Flag, and Lichtenstein's Mirror.
A highlight of the trip was seeing Robert Therrien's "Under the Table." This piece features a giant set of table and chairs that towers above viewers' heads, inviting one to walk under it and experience an ordinary, everyday object in a new way.
"I now understand," says Sophomore Saylor Biolos of the work, "what it's like being under a table from a dog's perspective."
AP Art History goes on at least one museum field trip every year, and whether it be to The Broad, LACMA, or another art museum, being immersed in art is a way to more deeply explore, understand, and relate to the works taught in the AP Art History curriculum.