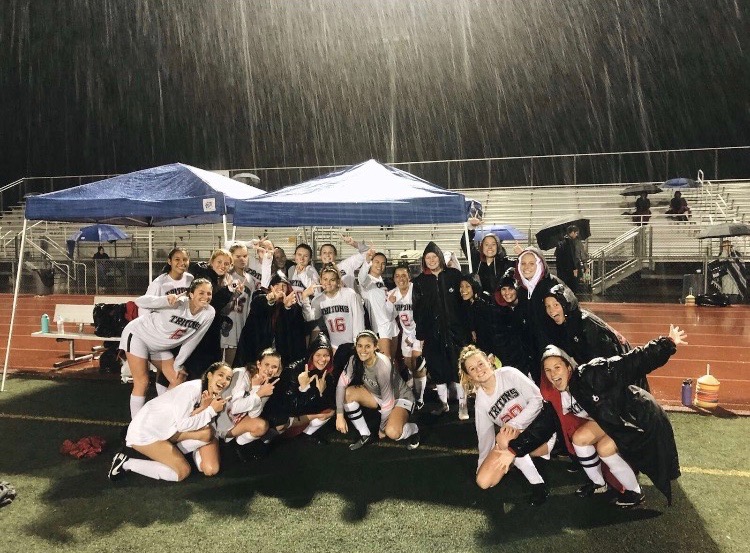 By: Julia Wilson | Sports Editor
January 24, 2019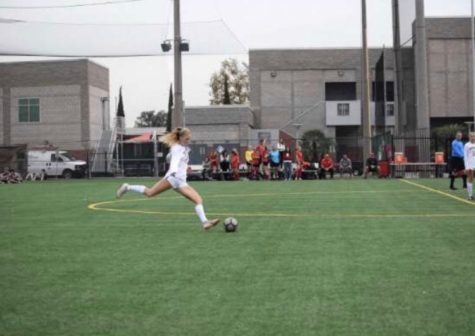 Finishing last season with a long run in CIF and multiple tournament championships, the San Clemente High School girls' soccer team was determined to keep their long streak of success going.
After starting the 2018-19 season with some trouble, the team has been improving every practice and game to change that and get back on their path to a possible CIF championship title. The team currently sits at 7-6-3 overall, and 3-2-1 in league play.
Despite their improvement, the team has recent struggled against Aliso Viejo High, losing their last two. "It's always a super tough game against them," sophomore Maxine Davey said. "It feels like they just play kickball and never pass, and it's frustrating because I know we can beat them."
Some key players on the team include seniors; Ellyn Casto, Regan Amigleo, Jasmine Custer, Reagan Appleby and  juniors; Izzy Sanchez, Piper Biolos, Jewel Craft, and sophomores Maxine Davey and Jackie Ames.
The tritons are currently vying for a top spot in league for a chance to compete in CIF. The team has their seventh home league game on January 29th, 2018 against Tesoro. Come on out and support girls soccer!