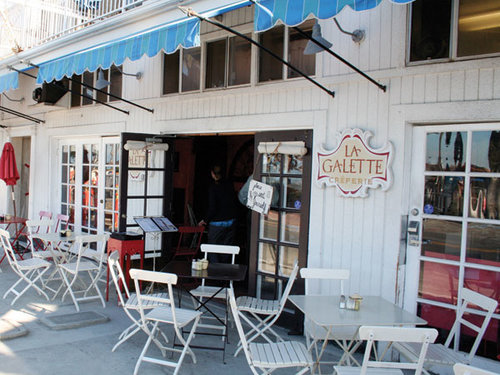 By: Emily Eberhart | Arts and Entertainment Editor
February 21, 2019
Looking for the perfect spot in San Clemente to grab a delicious Sunday brunch with your family? Well look no further than La Galette Creperie! Right across from the pier, it offers a wide variety of breakfast and lunch items and an unbeatable ocean view. Though the quaint French-inspired spot offers everything, from salads to sandwiches to omelettes, it is most notable for its selection of sweet and savory crepes.
"No matter what you choose to eat, they always have really fresh fruit to add as a garnish or a side," says senior, Elle Bryan.
I, myself, decided to go try their popular berries and cream crepe while my mom joined me got a savory smoked salmon crepe. As Bryan attested, the berries were extremely fresh and were the perfect addition to the creamy, but not-too-heavy filling included in the dish. As a skeptic of savory crepes, I was pleasantly surprised by the smoked salmon entree which included dill, eggs, onion, capers, and a bit of a lemon creme to top it off.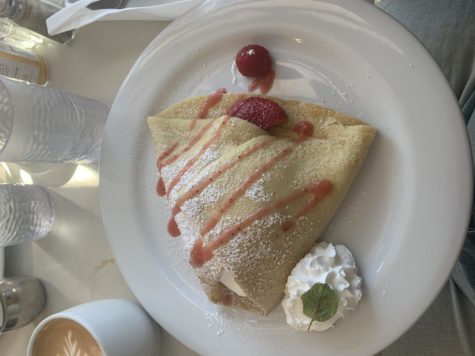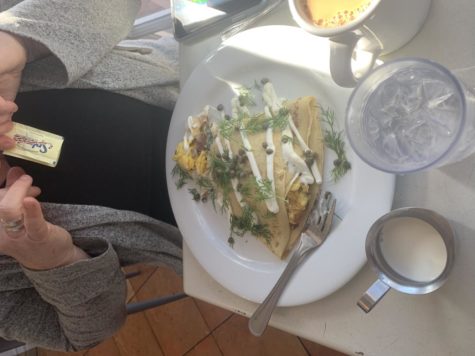 Senior Skylar Staab is a big fan too. "They have the best crepes in SC for sure," Staab said. "The restaurant is super cute and small, the staff is very friendly, and they have great food options."
Several students here at San Clemente High School, including myself, agree that the inviting and intimate atmosphere, as well as the high quality ingredients, make for the perfect spot to get a late breakfast after a morning of sleeping in. Bravo, La Galette!
Address:
612 Avenida Victoria
Unit E
San Clemente, CA 92672
United States
Hours of Operation:
Sunday- 7:30am to 3:00pm
Monday through Friday- 7:00am to 2:00pm
Saturday- 7:30am to 3:00pm
Phone:
+1 (949) 498-5335