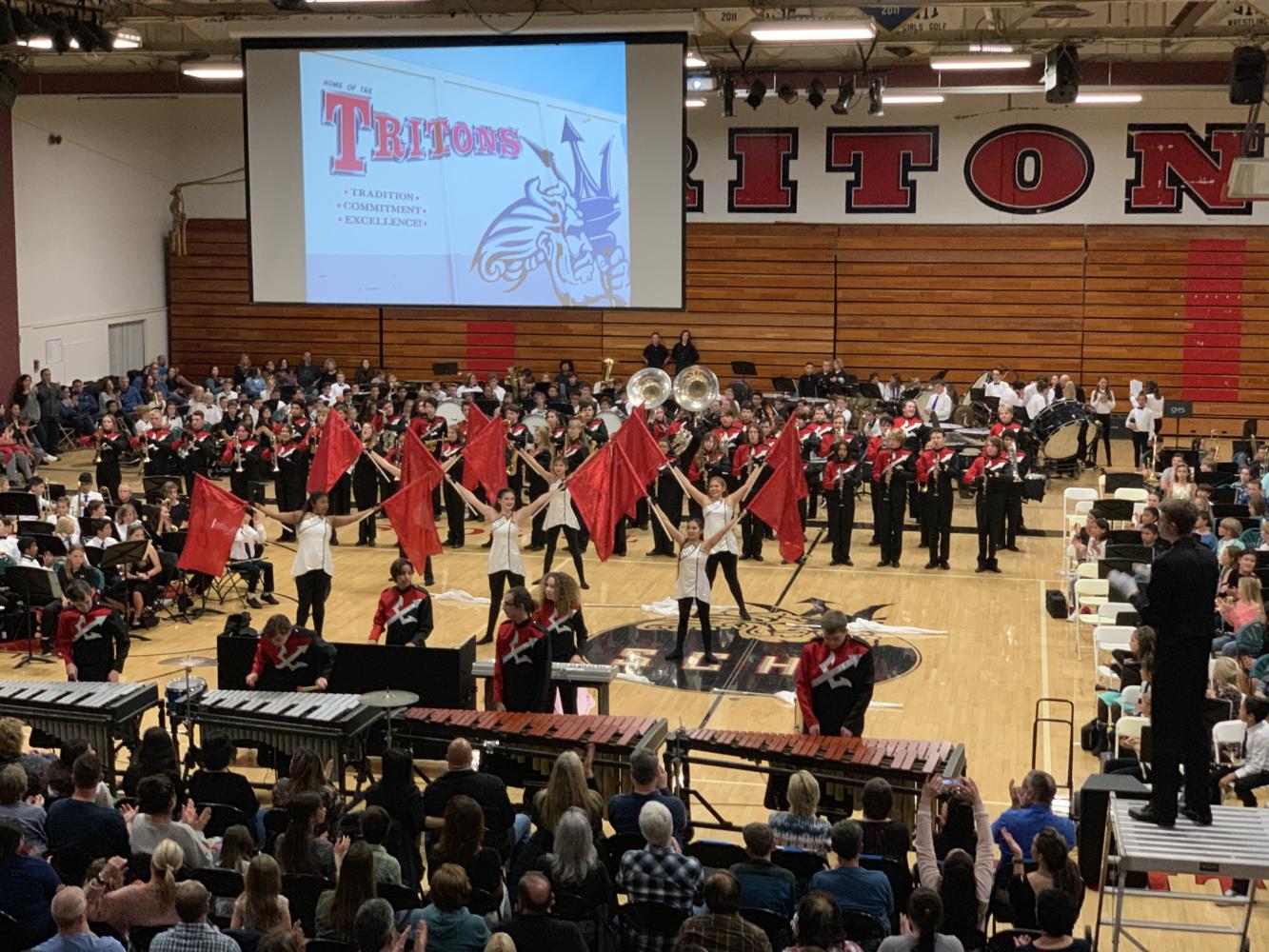 By: Julia Wengier | Editor in Chief
March 6, 2019
On Thursday, February 28, 2019, San Clemente High School's Triton Instrumental Music Program hosted the annual Area Concert, featuring instrumental groups from schools all over the city. Bands and orchestras from San Clemente's elementary schools and middle schools joined the high school music program to showcase accomplishments across the board.
Beginning at 5:30 P.M., the orchestra portion of the event contained performances by schools like Marblehead Elementary School, Vista Del Mar, Shorecliffs Middle School, and Bernice Ayer Middle School as well as the combined chamber and symphony orchestras of SCHS. The orchestra portion of the concert ended at 6:30 P.M., in order to make way for the band portion.
The band began playing at 7:30 P.M., with participating schools joined joined by SCHS's Triton Marching Alliance. The marching band performed a stand-still version of the third movement of their competition show, "Nightmare."
The finale of the concert featured a single song that all student musicians in the room played together, "Louis, Louis." This last performance displayed San Clemente's ideal of "one town, one team" as musicians of all different ages, backgrounds, and schools teamed up to play one song together, with no prior rehearsals.
"Having played in the band since middle school, it was really cool to see people just like me going through that," senior Merik Baginski said.
The Area Concert provides a chance for band members to appreciate the accomplishments of other groups in the city, as well as for recruitment for marching and concert band in high school. A short video was played with a replay of the year to show younger students the life of high school. After the high school performance of the combined chamber and symphony orchestras, as well as the marching band, younger students can get excited for potential opportunities to come with the Triton Instrumental Music Program.
"It was my first Area Concert in high school," freshman Cassie Pintle said. "I really enjoyed seeing all the younger kids that I was in music with."