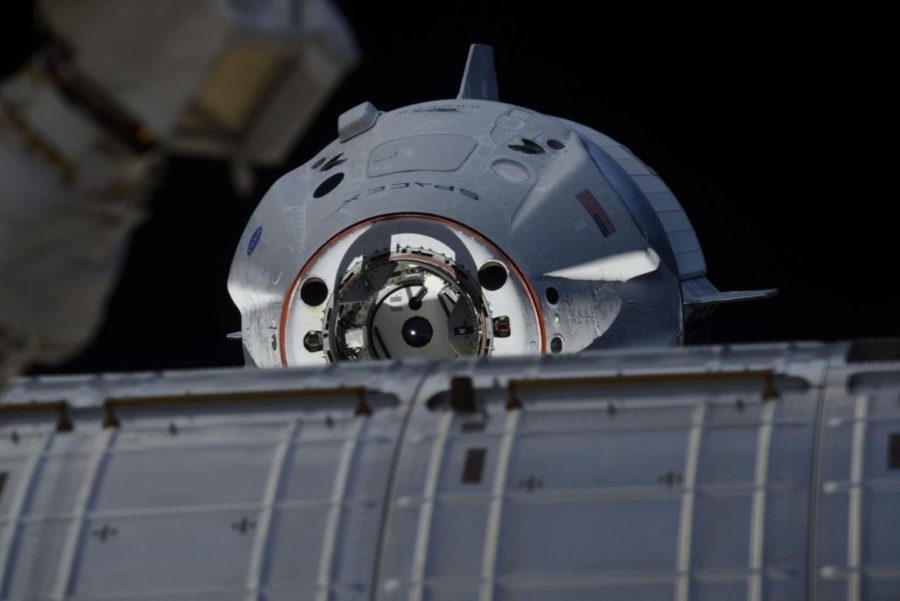 By: Sam Giacobello | Writer
March 8, 2019
SpaceX has been continuously breaking new boundaries and improving United States space technology since its creation, but the latest success from Elon Musk's aerospace giant may be more important than any of the others.
Following a successful launch last Saturday morning, the SpaceX Crew Dragon capsule successfully docked at the International Space Station for the first time on Sunday, March 3rd. In the past, the capsules have flown near the station, where they were grabbed by robotic arms and pulled to the station for attachment; in this test, SpaceX used its own direction and propulsion to directly attach to the station(which, by the way, travels at a speed of almost five miles per second).
A successful completion of the mission could mean the possibility of the Crew Dragon capsules being used to carry astronauts to the station in the near future, a prospect both NASA and SpaceX are looking forward to see. This relies on the success of SpaceX's planned trips to the ISS soon and in July, the July mission carrying NASA astronauts. As of now, any astronauts heading to the space station must use the Russian Soyuz rocket after the Space Shuttle landed for the last time in 2011. The Crew Dragon capsule will allow astronauts to launch from the United States on our own shuttle, which is the best scenario for NASA.
This event suggests a bright future for SpaceX and America's space technology. "It's a huge success and a massive step forward for space travel in general," said senior Bryce Hall. "This just goes to prove that SpaceX will be able to deliver on their promise for cheap cargo transfer. To make it even better, it puts us even closer to the point where we might not even need to crew resupply missions, which will potentially save lives." However, we will not know for sure whether or not this capsule will even launch into space until the results of future missions. For now, most of the scientific community will celebrate a major accomplishment and intriguing new possibility to improve the efficiency of our study of space.