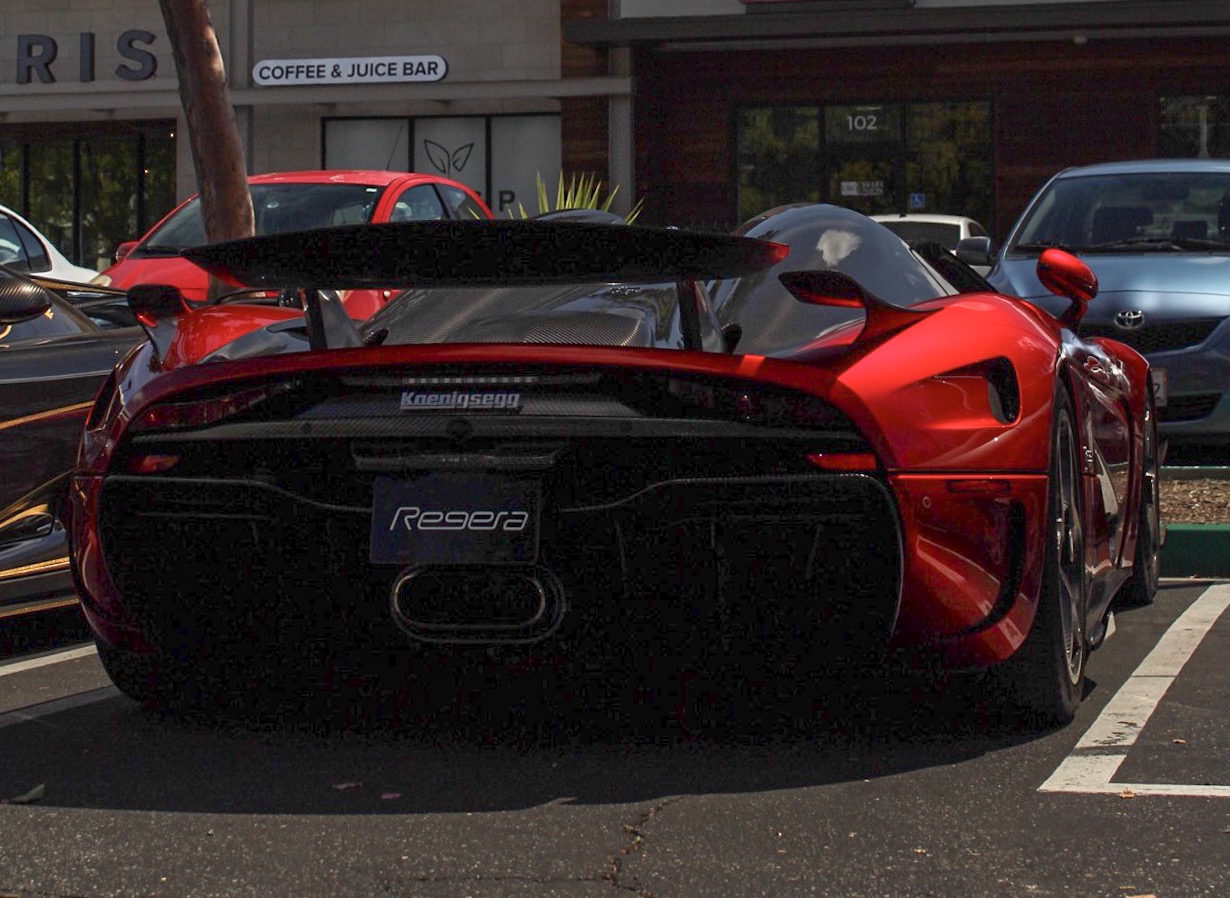 By: Eva Gardner | Photographer
April 9, 2019
Lamborghinis, McLarens, Ferraris, and Porsches are all cool in and of themselves, but have you ever heard of a Koenigsegg?
Most likely, the answer is no. To answer today's million-dollar question, Koenigsegg is a high-performance sports car company that makes custom production cars. They currently hold the record for the world's fastest production car, the Koenigsegg Agera RS, which reached speeds of 278 mph.
On Saturday, the Regera, along with four Agera brethren, arrived in style at the monthly Lamborghini Newport show. The two Agera FEs, known as Thor and Vader, the Agera RS, known as Draken, and the Agera R, known as Phoenix, were a little shadowed by the cherry bomb Regera. As car fans gathered around the fab five, photos became nearly impossible.
"Sweet dreams are made of these," photographer Cory Rogers said. "What else could you want at a show?"
From nine to eleven in the morning, for the duration of the show, the Koenigseggs stuck around. After the show, car fanatics spotted the cars around Irvine, making for ideal shots without hundreds of people in them.
"It's always pretty hectic and crowded," photographer Nathan Craig said. "But it serves as a good excuse to hang out with friends and see some amazing cars."
For any hyper car fanatic, this show was where anyone could ask to be. Not only were five Koenigseggs there, but the McLaren Senna was also present, though it definitely didn't get as much attention. As per usual, lots of Porsche GT3s, Lamborghini Huracans, and Ferrari 458s were present, but all eyes were on eggs on this day.
Anybody want an omelette?