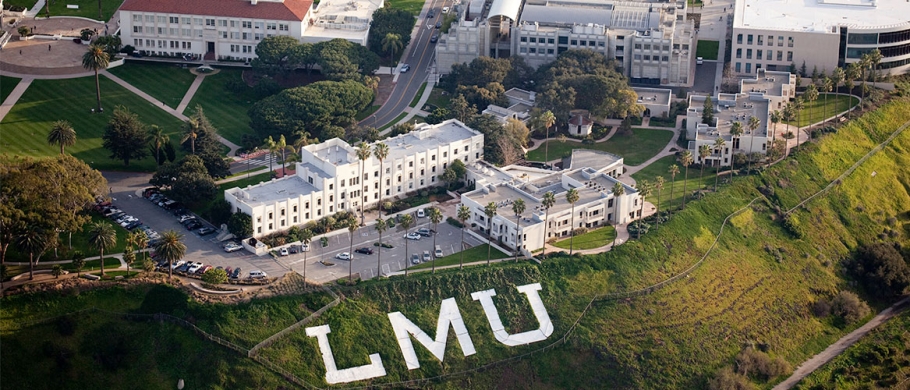 By: Jason Keany | Editor in Chief
April 23, 2019
Nestled in the hills of Los Angeles, Loyola Marymount University is a private Jesuit university that was established in 1865 and is now internationally known for its focus on research. Founded on the beliefs of Father Arrupe, a Spanish Basque Jesuit priest, Loyola Marymount University stands for the idea of "justice for the least of our neighbors," also known as community service.
More than its ideology, LMU is ranked as one of the most aesthetic universities by Princeton Review. With architecture that combines buildings that date back hundreds of years with modern construction, the university looks and feels like a prestigious institution of education.
Despite the surrounding area of looming skyscrapers and LA traffic jams, LMU feels more like a home than a campus. With a student undergraduate enrollment population of just under 7,000, one can attend LMU and never feel lost in the crowd; class sizes are on average 19 students with a student to faculty ratio of 10:1.
With so many appealing traits, many students at SCHS considered LMU as one of their top choices for continuing their education.
"LMU combines education, community, and service, which I really liked. When I first saw the school, I fell in love with the beauty of the campus," said senior Chandler Eldridge.
"I sat in on one of the classes after shadowing a student at LMU. It was really cool to see how small the classroom setting was and how students were able to stand out as individuals, even in a college class" said senior Layna Hathaway.
But don't let the quaint beauty of the campus deceive thee. With 61 majors and 241 student organizations including award winning student media groups, students can stay busy with studying and and club involvement. For anyone looking to pursue a higher education on a campus that has a small community in a big town and options for every personality and focus, LMU is the move.