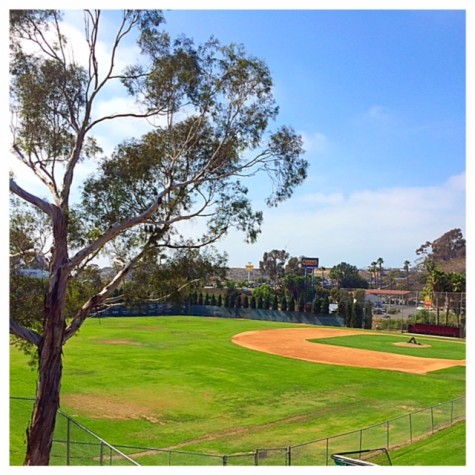 By Taylor Beard| Sports/Arts & Entertainment Editor
January 16, 2015
As we start moving into the spring semester, we also start moving into our spring sports. Baseball is one of the most anticipated sports that kicks off the spring and going into the season with 14 seniors, this team is poised to win a league title.
Last year, the Tritons (22-11, 6-6) were lead by their ace pitcher, senior Kolby Allard with an ERA of 1.32 last season, and not to mention his 98 Ks in 63.2 innings pitched. The lefty has committed to UCLA, but is also weighing the option of entering the MLB as he is anticipated to go in the first round.
They were led on offense by graduated senior Kent Buckle who owned the highest batting average at .484 however Buckle is now playing baseball at LMU. The highest average of a returning player belongs to now senior first baseman/pitcher Will Tribucher who hit .330 who has signed with Michigan. Senior catcher Lucas Herbert (who has also committed to UCLA) led the team in extra base hits with 13, including two big shots to center and left field.
As of last year, the San Clemente Baseball team was apart of the Seaview League, which featured Aliso Niguel High School, Dana Hills High School, San Juan High School, and Laguna Hills High School. They are still in the Seaview League but the teams in the league were switched around quite a bit. This year, in the Seaview League, the teams are Mission Viejo High School, Trabuco Hills High School, San Juan Hills High School, and Laguna Hills High School.
The Triton roster includes a total of 19 players with the majority of them being position players with many of them being returning players. Talking to some of the baseball players they all mentioned to me that they "cant wait to play with" all of their "bros" this year, and that they're "excited for the new teams" in their league. Also speaking to the seniors, who have clearly been coming together almost like a family, said enthusiastically "since this is our last year, we want to bring home that league title."
The San Clemente Triton Baseball Program this year has been invited to go and play in a prestigious tournament out in North Carolina in March of 2015 due to their performance last year. Be sure to come out and support our boys this year and get them to a league title! One Town, One Team.