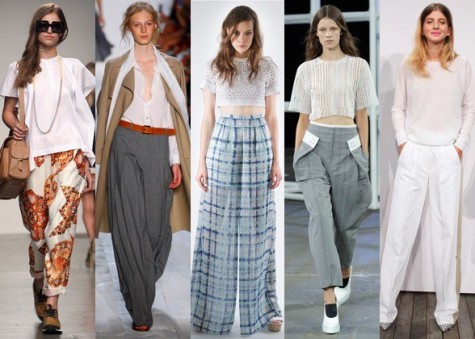 By Lyzy Adler | Writer
January 14, 2015
In San Clemente, our winters do not have typical cold Christmas weather that we all dream about, but that does not stop us from making bold fashion choices. In the transition from fall to winter, many girls at San Clemente High School sport fur jackets, over the knee boots, plaid, leather jeans and skirts, and sweaters of all different kinds.
"I love seeing all the fur coats. It makes me sit and wonder, what kind of breed are they wearing?" said junior Hannah Lickley.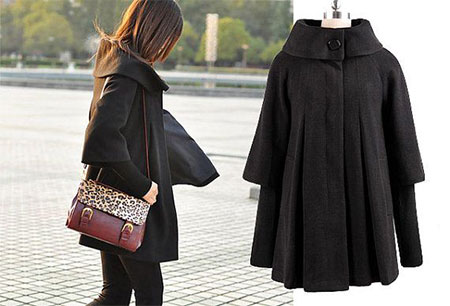 The winter trends, such as big coats, boots, and chunky sweaters, were first seen on all of the runways during fashion weeks in Milan, New York, and London. During the very few rainy days in San Clemente, all these famous trends that you see on the runway in Fashion Week start to be pulled out of  our fashionistas' closets and strutted around school.
Since the average winter weather in San Clemente is around 67 degrees, us girls are able to wear skirts and dresses to spiff up our bold outfit choices. If it is too cold to wear a skirt or a dress, you can always add a pair of stylish tights underneath to add a little pizzazz to your outfit. Winter fashion is my absolute favorite because it allows a lot of room for creativity while also serving the purpose of keeping you warm and comfortable. A typical winter outfit for me can range from a cozy sweater dress, big, warm jacket, and over the knee boots to black skinny jeans, a pair of booties, and a collared shirt covered with a chunky knit sweater.
"Sweater weather is my very favorite. It lets me have cute style and be comfy all at the same time" said junior Taryn Foote.
The next "cold" months of San Clemente High School will be just like watching New York Fashion Week. Every girl looks forward to seeing what everyone else wears to school.  In the mind of high school girls, the hallways are a runway and we must always dress to impress.
"I love wearing dresses with tights underneath, it lets me keep all my summer clothes as to not let them go to waste," junior Mikaela Mertens exclaimed. "Just because it is winter, does not mean my summer clothes are useless!"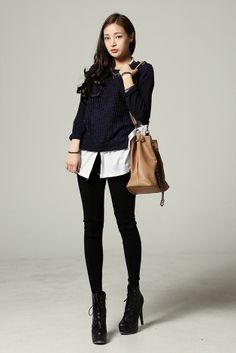 My favorite part of winter is of course the boots, boots and more boots. Some are heeled, some are flat, some are tall, and some are short, but all are very, very fashionable. When a girl adds a pair of adorable boots to her outfit, it immediately looks more put together and adds spunk to the outfit. A lot of shoes go in and out of style, but with good care you can keep a pair of boots in your life forever. Boots will never ever go out of style and will be a major component of all girls' shoe collection as time goes on.
Another important part of winter weather all around the world is the faux fur. Faux fur is another word used for fake fur. For all the animal lovers out there, do not worry, it is not endangering any animals in the process of making them. In 1920 faux fur was created, making all fur clothing both affordable and very trendy. Faux Fur is used for jackets, sweaters, boots, hats, and scarves. Big designers like Ralph Lauren and Chanel have promoted using faux fur in all of their winter collections. You will find this trend being worn in our own small hometown as well as in major fashion hubs such as New York City and Paris. Faux Fur Coats are another major staple of a classic winter wardrobe.
I am very excited to see all of the ways girls will use these trends to make their own winter fashion statements this season.