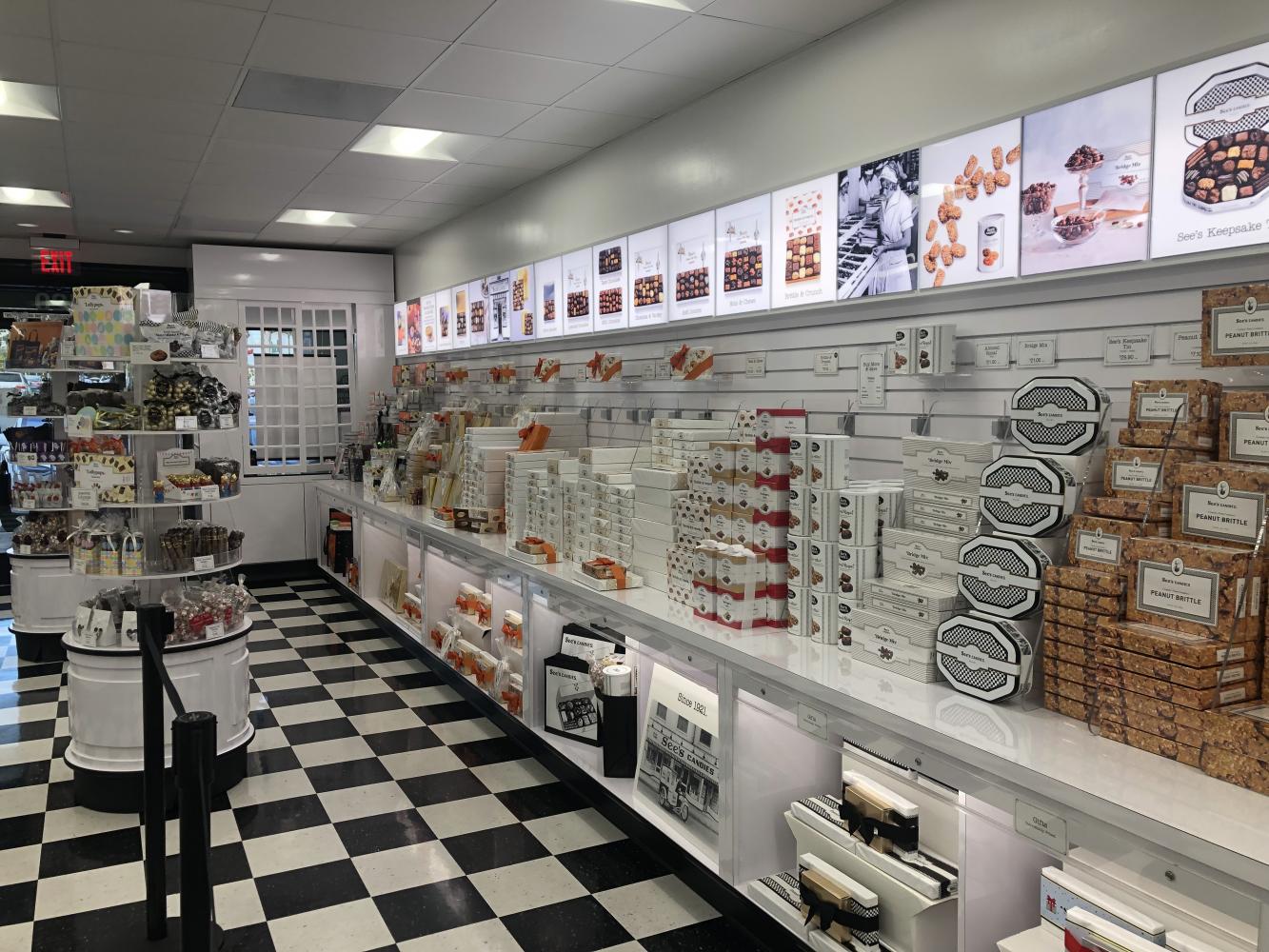 Brand-new See's Candies offers a variety of treats to customers (photo by: Julia Wengier)
By: Julia Wengier | Editor in Chief
October 17, 2019
On September 27, 2019, a brand-new See's Candies in San Clemente opened for business. Unlike past years' pop-up seasonal shops, this candy store is permanent and year-round.
The new location features a custom glass case of unique chocolates, a step-up from seasonal locations which had only ready-to-go packages available. These various chocolates allow customers to have a unique experience at See's Candies every visit, bringing home different chocolates each time.
Customers experience a clean, aesthetically-pleasing, spacious, and friendly environment when they walk through the door. Complete with helpful staff and free samples, the in-person aspect of See's Candies fits the San Clemente small town feel.
"As long as I can remember, my family has received a box of See's candy in the mail every Christmas time from my aunt and uncle," SCHS senior Genavieve Koeningshofer said. "Every year, I've thought to myself, 'I wish I could have this chocolate everyday, whenever I craved it.' Now, I can!"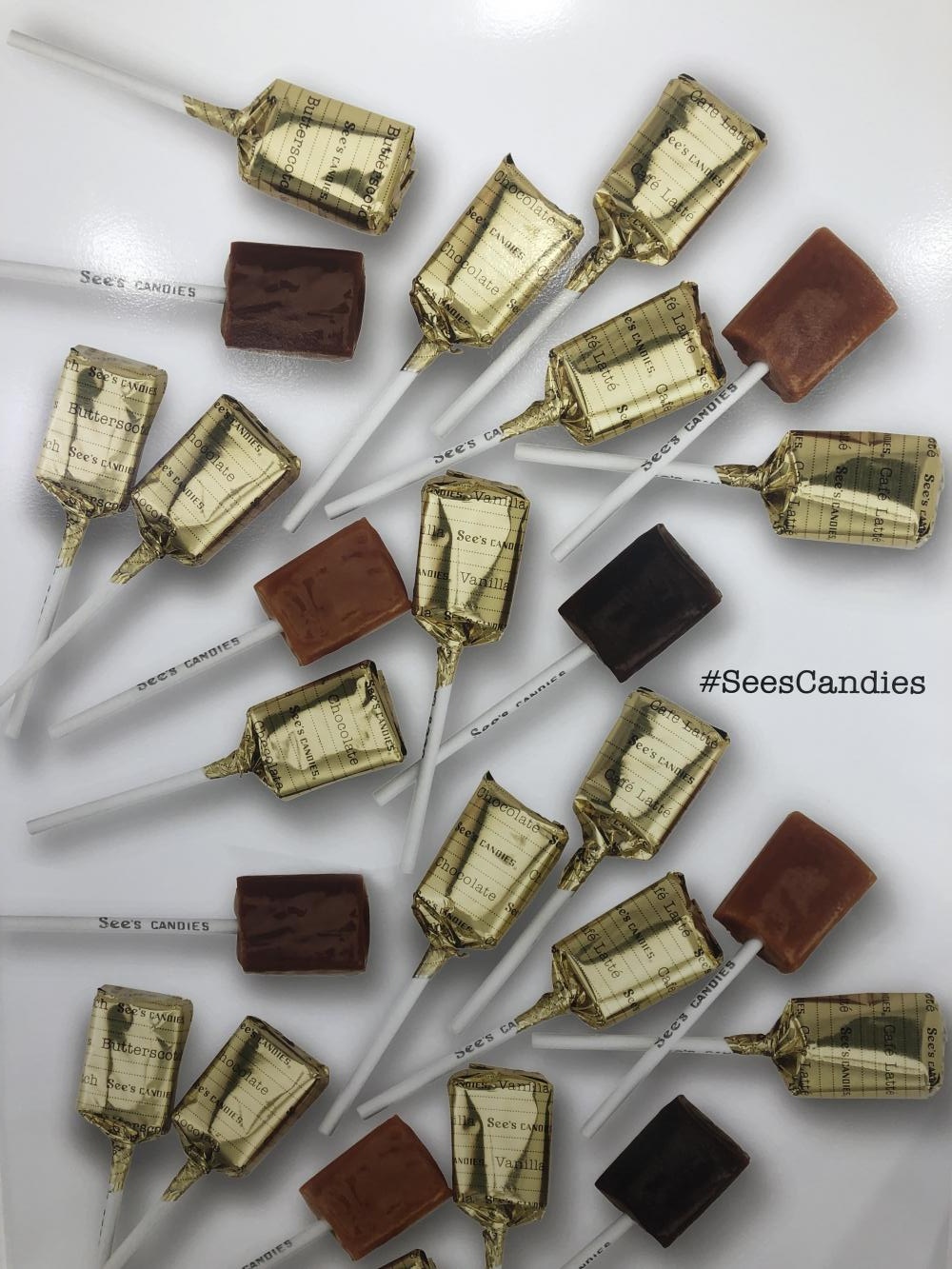 Although See's Candies are known for their chocolate, they sell other candies as well, including assorted lollipops, both traditional and seasonally themed. With butterscotch lollipops a long time fan-favorite, and pumpkin spice coming soon, it's worth it to take a trip to the local See's Candies to explore both new and classic candy.
"I'm super excited that the See's Candies opened up because now I don't have to go as far to get my favorite chocolate," SCHS junior Kylie Hill said. "The mall is just too far for a milk chocolate Bordeaux and a butterscotch lollipop."
Ready-made boxes are available to take home as well, and, again, both seasonal and classic options are available. These varied boxes make a perfect gift, with many different options that are sure to please anyone with a sweet-tooth.
"[See's Candies] sells my favorite brown sugar chocolates. It's super dangerous that they moved so close," SCHS senior Emily Lindquist said. "I'll probably end up getting a jump start on my 'freshman 15.'"
It's clear that San Clemente residents are more than satisfied with their new candy shop, a classic that was accessible only in other cities or online. If you do wish to visit, the San Clemente See's Candies is located at:
420 Camino De Estrella
San Clemente, CA 92672