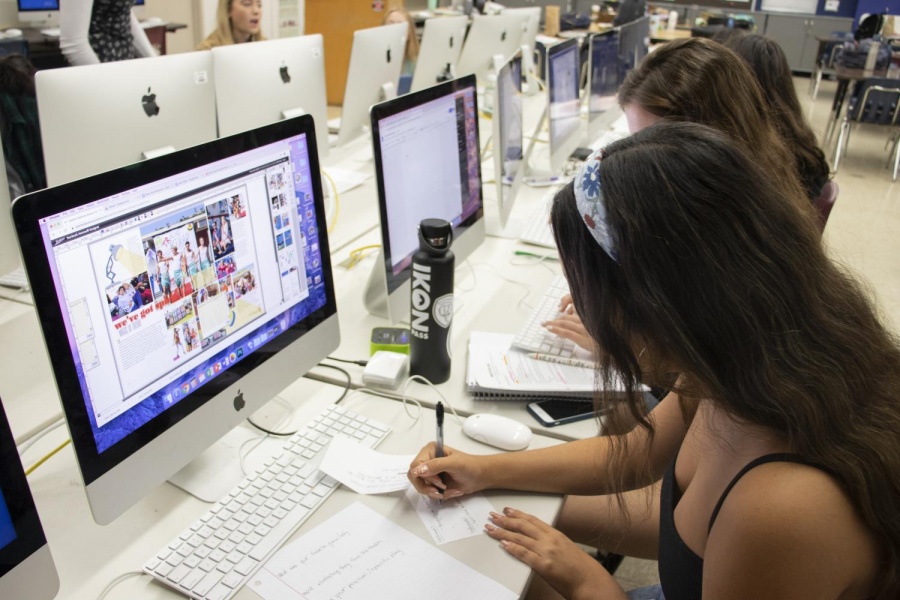 By: Sophia Burick | Editor in Chief
October 18, 2019
Each year during the last week of school, students are abuzz with excitement to get their yearbooks. As they frantically flip through the pages to find pictures of themselves and their friends, they're reminded of a year's worth of memories, creating a school-wide feeling of reflection and nostalgia. Amidst the frenzy of signatures and heartfelt messages (or maybe just H.A.G.S.) written in brightly colored sharpies, it's easy to lose sight of just how much work goes into creating a yearbook. 
The process actually begins in April of the previous year, when the outgoing yearbook class, finished with their duties, picks staffers for the coming year. These staffers hit the ground running when school starts, immediately beginning the task of collecting photos and stories to fill their "Summer" and "Fall" sections. There's never a dull moment in the yearbook class, with plenty of work to do each day.
"It's pretty chaotic, and there's a lot going on," Yearbook editor-in-chief Camie Ding said. "Usually there are kids from other classes coming in and out and getting interviewed, and there might be staffers walking around campus, taking pictures, writing, and editing."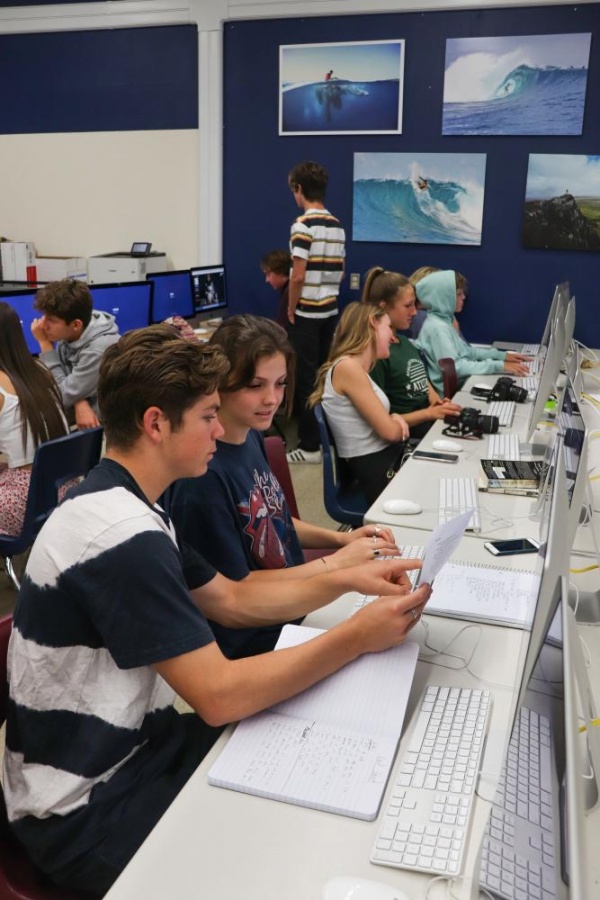 Throughout the year, yearbook staffers interview and photographs students from groups across campus to document all aspects of student life at San Clemente High. It's likely that you'll see a yearbook staffer working hard at any school event, from football games to theater shows.
"Last year, I was on the choir page, and I went to their Spring Concert," Ding said. "What I love about yearbook is that it pushes me to get involved in things I never would have on my own, like the choir concert. It was fantastic! I felt genuinely moved and inspired to capture the spirit of the concert on the page." 
While participating in the creation of the yearbook is certainly fun, it's the product itself that is most compelling. Many SCHS students purchase a yearbook annually, and plenty more enjoy looking at their teachers' funny high school photos in yearbooks from decades past. Yearbooks memorialize the highlights of life at SCHS, and looking back at them allows us to better appreciate the experiences we've had.
"Yearbook is important because it documents the year," Yearbook editor-in-chief Reese Castle said. "It's a traditional thing, and everyone always gets a yearbook. They have these for the rest of their lives."
So, when you go to get your yearbook at the end of this year, take a moment to recognize all of the hard work, creativity, and passion that the SCHS Yearbook class pours into this project. It's all for you to remember one of the most formative periods of your life – high school – for years to come.