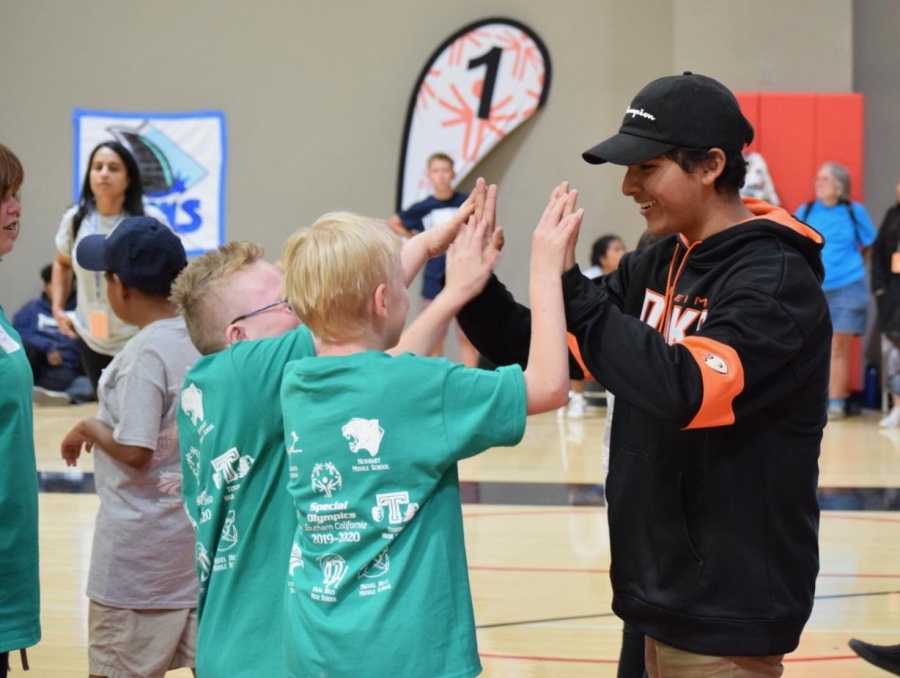 By: Lang Csira | General Editor
November 22, 2019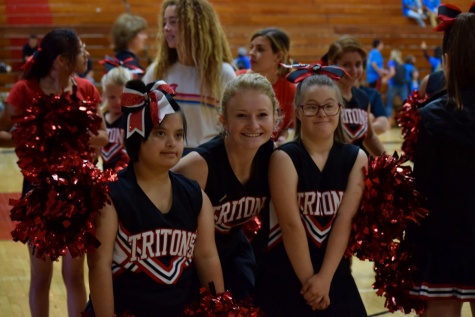 On November 8, 2019, students from Tesoro High School, Dana Hills High School, and Marco Forester Middle School all took buses to our very own San Clemente High School because we were hosting the much anticipated Special Olympics. The event started at nine in the morning, but student volunteers and chaperones had been preparing the upper and lower gyms for hours already. Posters were put up, speakers connected, pom poms were at the ready and basketballs were procured. Why did so much excitement saturate the gym? Hundreds of students with special needs were arriving to  play games, eat lunch, and dance their hearts out, but most importantly, compete in a friendly basketball tournament.
"The Special Olympics is a great opportunity for kids with  intellectual or developmental disadvantages (IDD) to have some fun and participate in light-hearted competition," junior and Best Buddies president Sydney Seefeldt said. "The teamwork and support seen from both the IDD students and SCHS students was incredible and so heartwarming!"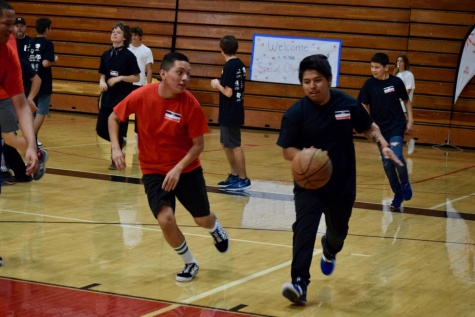 The "buddies" look forward to the competition, physical activity, and camaraderie. While the scrimmages are intense, the joy and kindness of the players are obvious. "It was fun. I loved it," senior Jesus Gutierrez said about his game. "This year it was more competitive!"
Special Olympics are not only a special event for the buddies themselves. Volunteers from ASB, NHS, Cool 2 Be Kind, AVID, Link Crew, and of course Best Buddies are all encouraged to join in helping organize the tournament. Student volunteers do not need to be a part of any of these clubs to enjoy themselves and maximize a sense of belonging at the Special Olympics, everyone is welcome.
"It was really fun meeting a bunch of the best buddies from different schools!" Senior Brooke Krufal said. "We had a blast- hanging out with all the kids, playing games."
Some students are more invested in specific IDD peers and have experienced a tangible improvement in social skills and bravery across their years as friends.
"This is my fourth year in Best Buddies." Senior Shanna Rowe said, "It is so amazing to see how far all the buddies have come since I started."
Perhaps that change is partially thanks to the annual Special Olympics. Events like this allow IDD students to intermingle and participate in high school sports like they would never otherwise be able to do. The Special Olympics exemplify the community at SCHS and are important to buddies at our school as well as the involved student body in that they provide life-long memories and the best high school experiences.