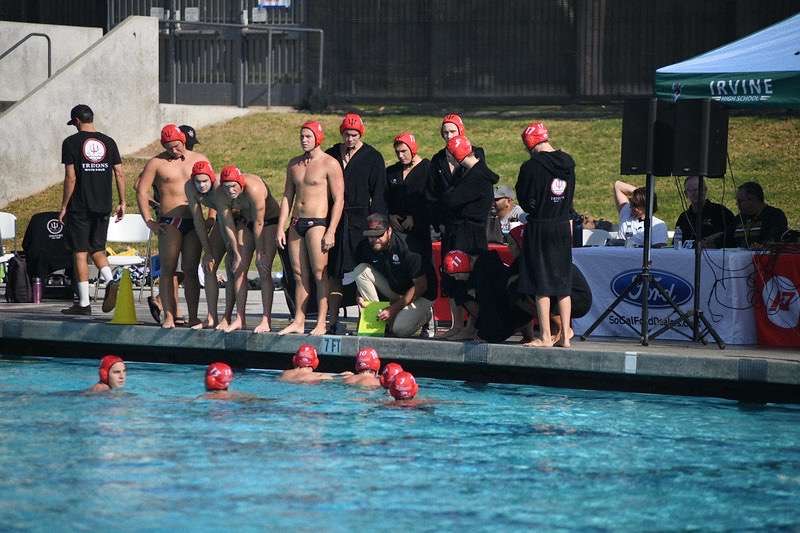 By: Abby Stewart | Sports Editor
December 12, 2019
After a long enduring season, boys water polo finally closed out their season. Months of training starting in Summer, early morning practices, and double days, surely paid off in the outcome of their season. 
With an overall record of 23-8 and league record of 8-0 in the South Coast League, they became three time back-to-back league champion after no winning league since 1995. This title placed them in the top bracket for the CIF-SS division two playoffs. 
The playoffs started with a home game against Agoura and the boys came out with an 18-5 win. After other strong wins against Poly Riverside and Mira Costa, SCHS made it to the CIF-SS division two finals. This was the first time SCHS boys water polo made it to the finals of CIF playoffs since 1991. After a long battle against Foothill, the team experienced a heartbreaking loss losing to Foothill 12-13. 
"Although we lost in the finals we got somewhere nobody has in a long time," senior Spencer Snow said. "We grew so much as a team and we are like brothers."
Even after this loss to Foothill, the season was not yet over. Soon after the last round of CIF was played, the state tournament started. SCHS was matched up against Harvard Westlake who won the CIF-SS division 1 championship game. SCHS put up a strong fight and ultimately only lost to Harvard Westlake by one.
After back-to-back losses the SCHS boys water polo team's season finally came to an end.
"We had a great season and worked hard to put ourselves in the position we wanted to be in," senior Andrew Gansel said. "We are stoked with all we have accomplished and bringing back recognition to the program"
At the end of season banquet, captain Christian Hosea was given the most valuable player award for the season. Dominating both offensively and defensively, Hosea helped lead his team to many victories.
"I felt like the season overall went well," senior Christian Hosea said. "It would have been ideal to the win the championship, however we tried our best and I am happy with the effort we put in."
With 15 graduating seniors this year, next season brings many opportunities for future and current Tritons!