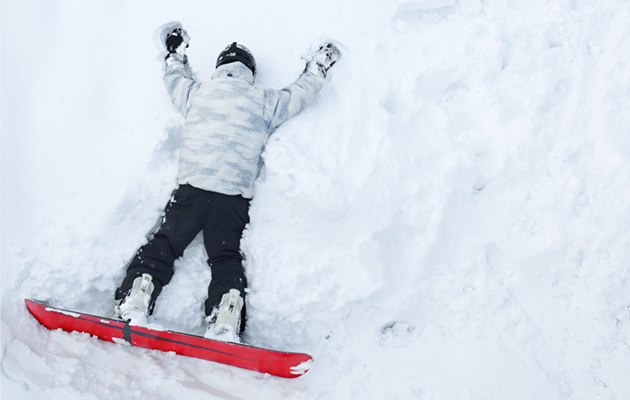 By: Piper Biolos | Writer
December 11, 2019
Winter is finally here, and for those who love to ski and snowboard, this is the most anticipated season of every year. Here are the top five ski resorts in the United States, and why they are so extraordinary. 
1. Jackson Hole, Wyoming
Jackson Hole is an exceptional ski resort due to the snow, the amazing steep and challenging terrain, the back-country, and its quaint village. The snow in Jackson Hole is generally excellent, and the town itself has character and great restaurants. 
2. Mammoth Mountain, California
Mammoth Mountain is an award winning mountain for its parks and half pipes, and it has some of the best free riding in the country. Its only downfall is the crazy crowd that flocks to the well-known resort almost every weekend. The best part about Mammoth Mountain is that it's only 5 hours away from San Clemente! 
"The snow is always so good during winter season," senior Daniel Armijo said. "I like how they always change the park and the features they use."
3. Vail, Colorado
Vail is a great mountain for riders of any level. Whether someone is a beginner or an expert, Vail has the perfect opportunities for everyone. After the lifts close, there's a beautiful and bustling city below the mountain waiting to be explored. At Vail, powder days are endless, and the parks change almost weekly. 
4. Park City, Utah
At Park City, it's impossible to be bored or run out of lifts to take. Along with being number 4 on the list, they are also one of the biggest resorts in the country, offering hundreds of trails and many lifts. The Park City staff is always on top of grooming, and mountain maintenance is always at its best.
"It was waist deep powder my entire trip and was a super fun mountain," senior Matt Economos said. "We rode every day and kept finding new places and hidden areas to go through."
5. Big Sky, Montana
Big Sky is one of the best kept secrets in the snowboarding world. It is an amazing resort, in one of the most beautiful cities in the country. Since it's located in Montana, it is yet to be overrun by crowds, making the short lift lines the best part of going to Big Sky.
These five resorts are some of the best not only in the United States, but in the world. Best of all, they are all close to SC. Take advantage this winter season!