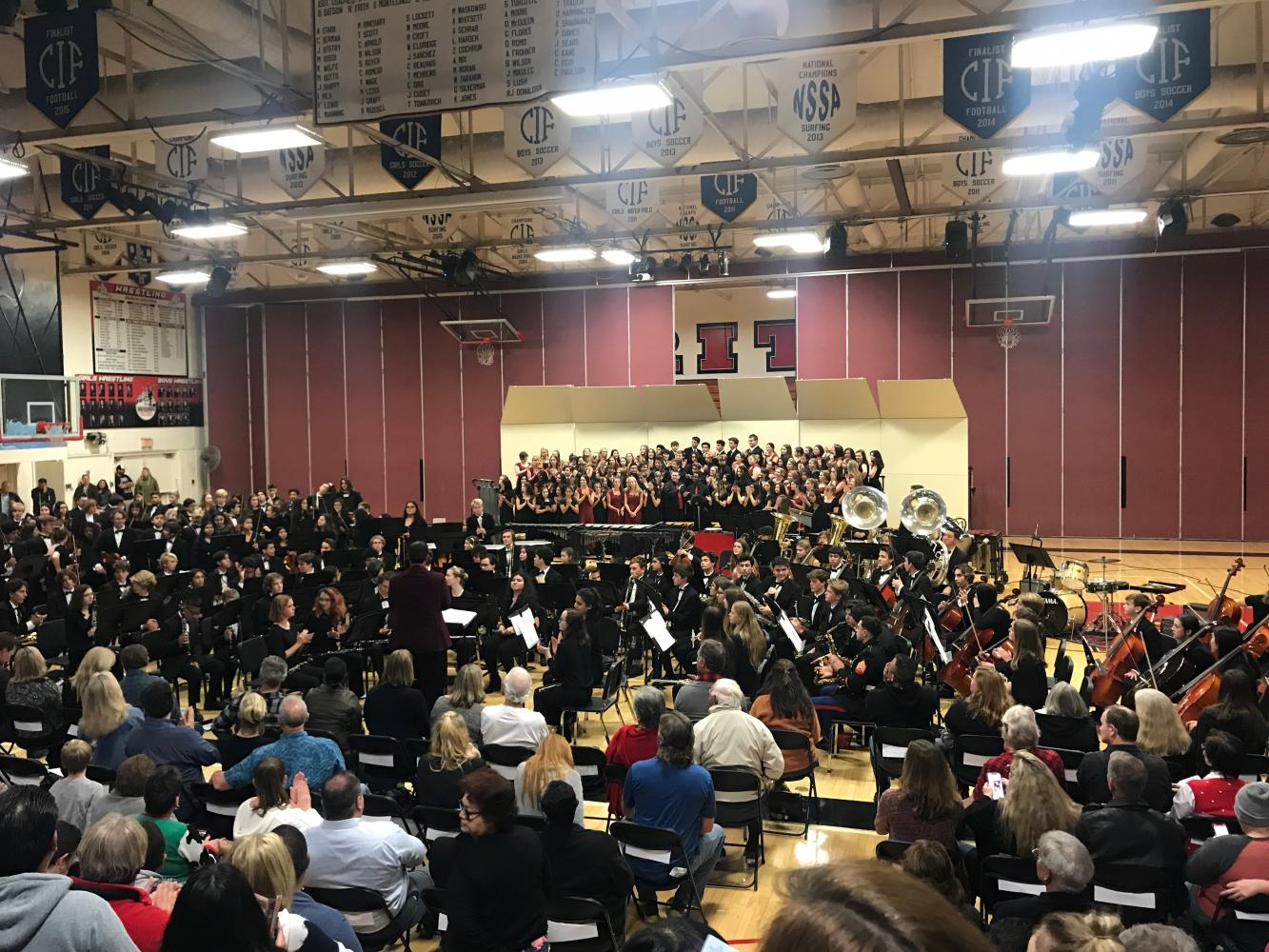 By: Julia Wengier | Editor in Chief
December 12, 2019
On December 11, the San Clemente High School Music Department hosted their Winter Extravaganza concert. The extravaganza was held in the main gym at 7:00 p.m. and featured holiday music such as "Dance of the Sugar Plum Fairy," "The First Noel," "The Polar Express," and "White Christmas."
The Winter Extravaganza is different from other SCHS music concerts, because all SCHS musical groups get to perform: the Triton Varsity Men's Chorus, women's Concert Choir, Bel Canto, A Capella, Madrigals, combined Symphony and Concert Orchestra, Chamber Orchestra, and combined Concert Band and Wind Ensemble. Featuring the music department as a whole adds to the holiday spirit fostered at this concert, as opposed to a choir or orchestra concert solely focused either instrumental or vocal arts. Unlike years prior, this was a one-night only event.
As per tradition, the choirs joined forces with the instrumental groups in performing "White Christmas" to close the concert. An orchestra of all instrumental ensembles accompany a choir of all vocal groups, uniting the music department for the only time of the year.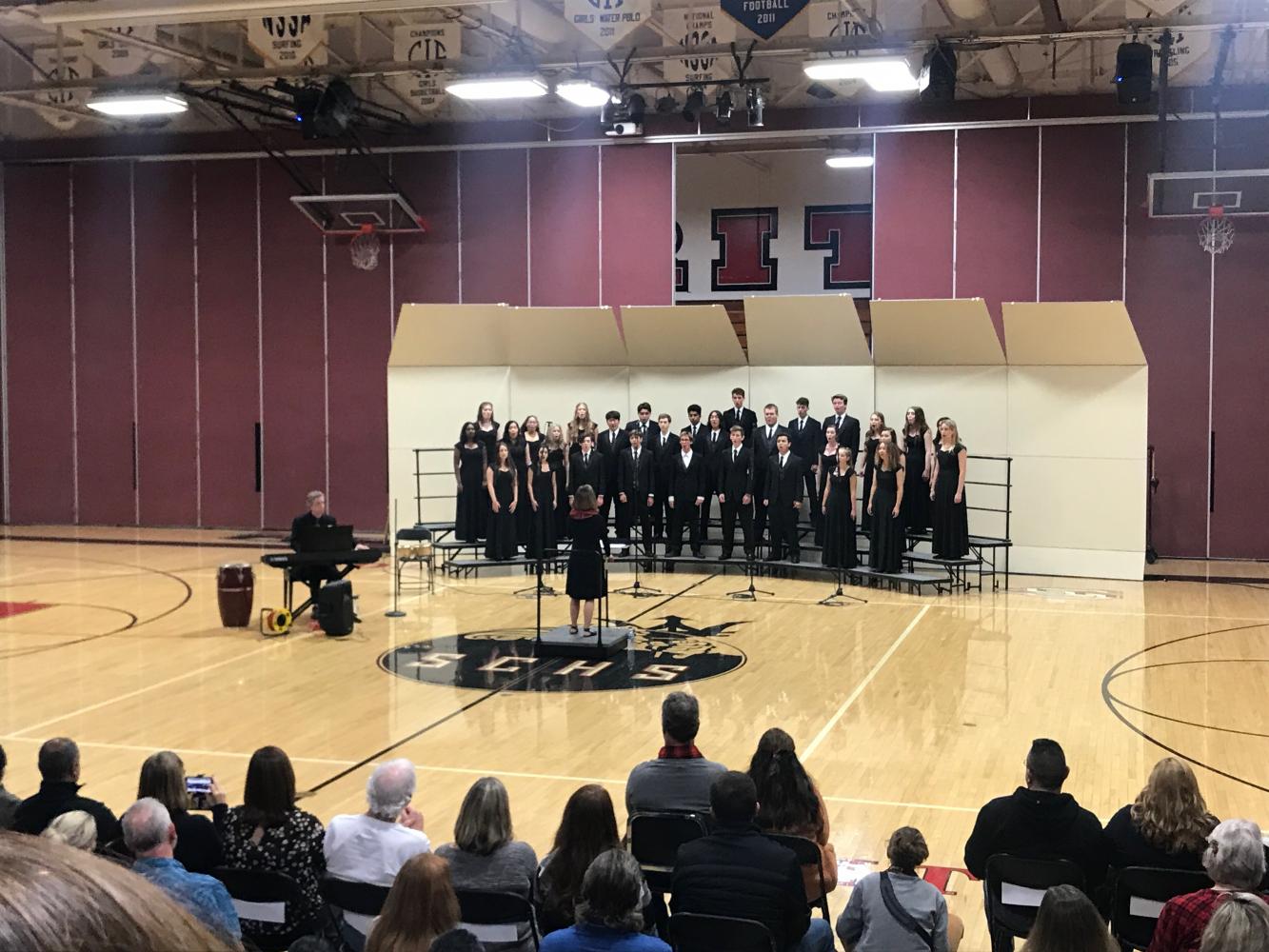 "The highlight [of the Winter Extravaganza] has always gotta be the end when everyone comes together," junior Matthew Macarewich said. "'White Christmas' always grooves super well, so I always like to just dance behind the timpani."
This year's concert also came with certain fun surprises, as well; this includes a saxophone quartet playing holiday songs before the concert and during intermission, a holiday rock band giving a fun twist to classic Christmas music, and a ballerina joining the performers for the "Dance of the Sugar Plum Fairy" from "The Nutcracker."
Friends, family, and supportive Tritons come to view the show each year, with viewing options ranging from purchasing tickets at the door to pre-purchased VIP tickets with reserved seating.
"My highlight of the concert has always got to be that feeling that you get when you're about to walk out and you see all the parents looking and smiling," senior Leonel Gomez said. "That excitement that you get, that's just perfect for me."
Groups featured in the Winter Extravaganza are under the direction of choir director Mrs. Daniel, and instrumental director Mr. Soto. The choir groups were joined by accompanist Lee Masie, and the entire concert was introduced and led by M.C. Dr. Cat Nolan.