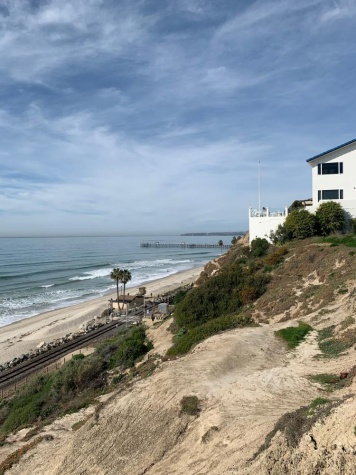 By: Maile Benumof | Writer
January 31, 2020
Located on the bluffs above the Hole, right between T-Street and Lausens, this specific cliff is the perfect location to find a basic white girl in the wild. Drawn to the natural beauty of the location, many girls flock here to take the perfect picture with the perfect background for their next perfect Instagram post. 
The bluffs have become well-known as a classic location to snap a pic, but the view itself is truly one of the best in San Clemente. The eye can stretch all the way down to Cotton's Point, and all the way North to the jetty in Dana Point. The pier is positioned center stage in this beautiful panorama, making it very clear why so many girls are so fond of this location. 
"Every time I'm [at the bluffs], I see someone snapping pics of themselves or the sunset," junior Emmanuel Koulouris said.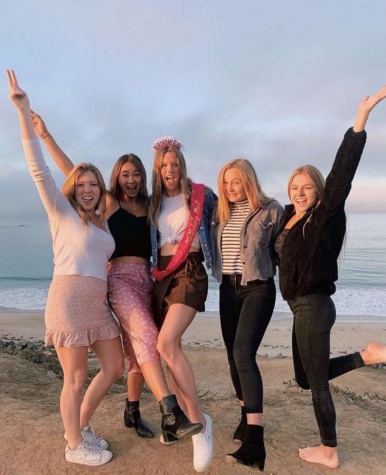 Along with being a popular place to snap a pic, the bluffs have also become known as a great place to celebrate your birthday with friends. Girls love to come here and have picnics, and I myself must say that for my seventeenth birthday my friends surprised me with a picnic at the bluffs. And despite being fully aware that where we were was one of the most basic locations for girls like us to be, that didn't take away from the good times that we had there, which is the reason that this location continues to remain so popular. 
"The bluffs are gorgeous and the best place to hangout with my friends," sophomore Skylar Hughes said. "We always go there and take cute pictures and have picnics…and then we walk down to the beach."