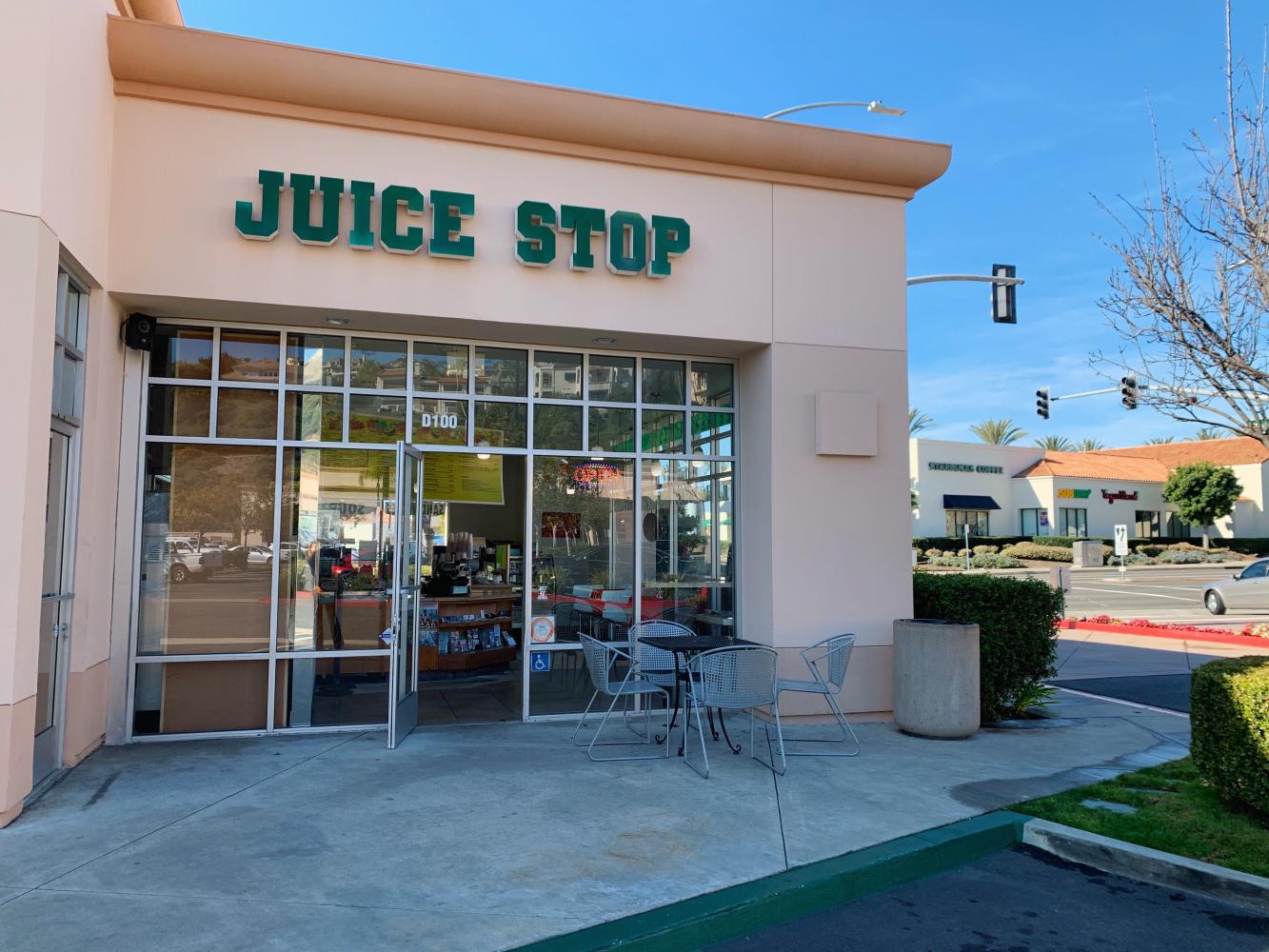 By Kate Hedger | Writer
January 30, 2020
 One of the most popular places to get smoothies in San Clemente is Juice Stop. Juice Stop has been around for over two decades and is run by two sisters names Julie and Ann. They are very proud of the successful locally owned business. One thing they are very proud of is surviving the arrival of Jamba Juice across the street and putting them out of business. Juice stop has proven time and time again that they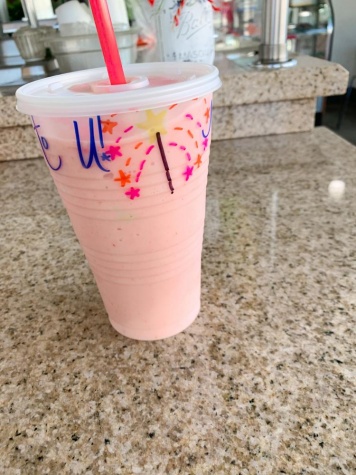 are better and more authentic than chain smoothie brands and have always been a San Clemente favorite.
Located on 641D Camino De Los Mares and with a selection of over 30 flavors and option to add proteins, many San Clemente high school students love going there for an after school treat.
"I like going to Juice stop because of all the different options they have," San Clemente High School junior Arya Nemati said. "I can't remember the names of them, but my favorites are the peanut butter and strawberry banana one."
One trademark of the company is the handwritten messages on every cup. At the top of each smoothie cup, there is a different inspirational message along with drawings that are done by the employees themselves. Customers love this unique touch that the smoothie shop has to offer.
"I especially like all the drawings on the cup because it really shows that Juice Stop cares about their product," SCHS junior Griffin Glenn said.
One thing that San Clemente residence especially like about Juice Stop is that they are not a chain brand; the company is strictly unique to San Clemente. The next time you are driving on De Los Mares make sure you stop in and grab San Clemente's best smoothie!