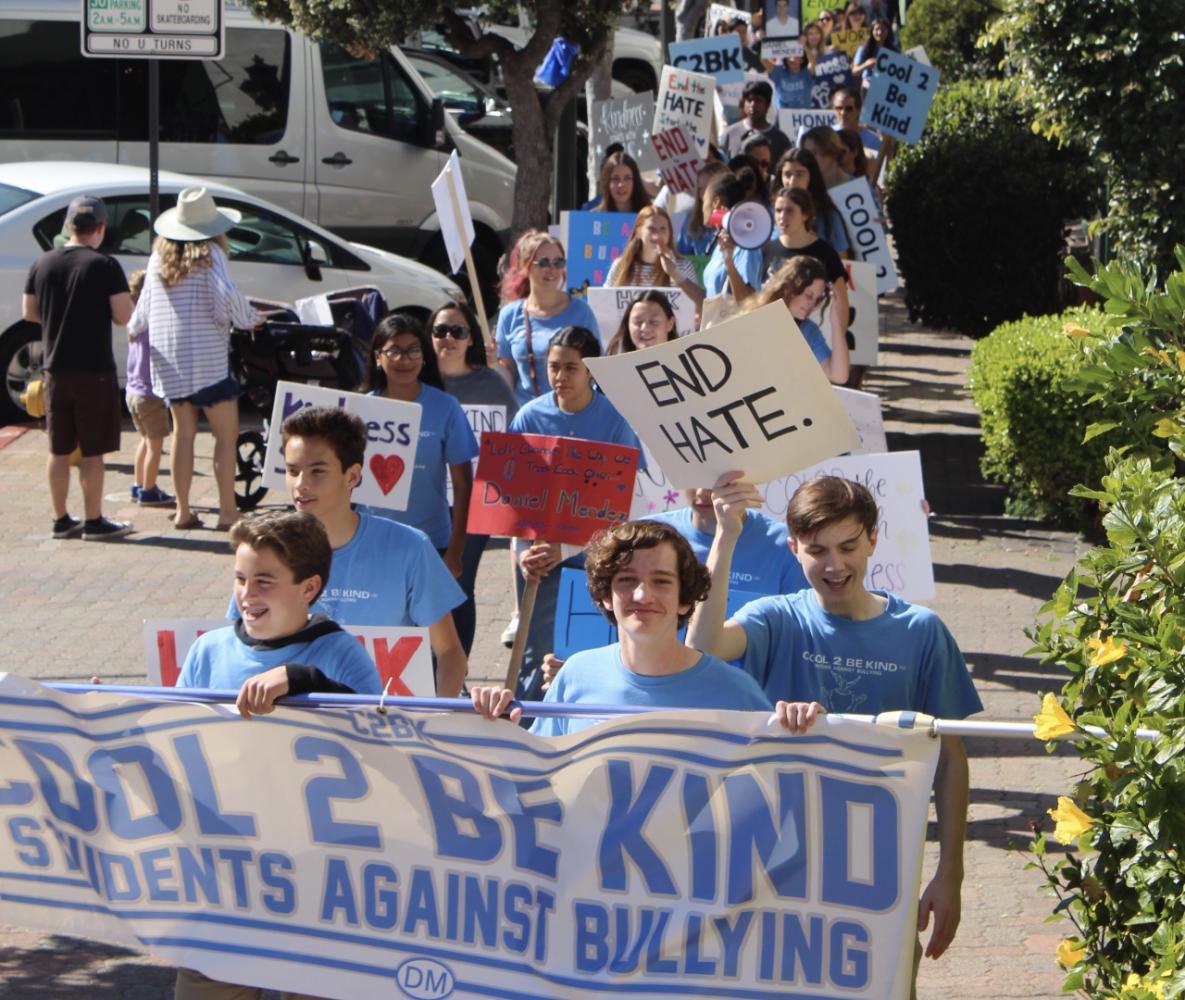 By Stolie Erickson | Writer
February 6, 2020
This past weekend on Saturday February 1, the leaders of Cool 2 Be Kind held a march that began at 11 a.m. in front of San Clemente Library on Del Mar. Around 45 people attended, and the group walked from the grass patch in front of the library to the top of Del Mar, across El Camino Real, then back down Del Mar street once more.
The Cool 2 Be Kind club was created in response to Daniel Mendez ending his life in response to hateful bullying, ultimately having a lasting effect on our community. This event acted as the exigence for Cool 2 be Kind, as the story holds together the foundation of the club. It was established here locally and has now spread on a nationwide level. For more information about the movement, visit Makena Viera's article, or the C2BK website.
Prior to the march, various members of the C2BK club participated in making signs for the event. These consisted of a variety of shapes and sizes, colors and phrases. Some lettered things such as "it's cool to be kind," "end the hate," "spread kindness" and more.
"The message that we want to spread is that it goes further than just being kind," San Clemente High School senior and President of Cool To Be Kind Esther Mafouta said. "It's to actively intervene when someone is being bullied or harassed or humiliated because it can have such a detrimental effect on their self-esteem and on their will to live."
The setting of the march is also very convenient and timely. This week is Blue Ribbon Week, which takes place at different times depending on the year, and advocates an end to child abuse and bullying. Cool To Be Kind has held this march to celebrate blue ribbon week for the past 10 years in multiple locations such as at the high school itself, as well as in Laguna Beach.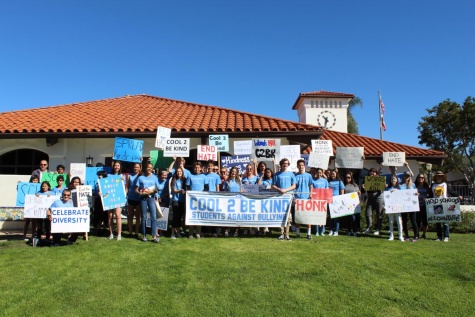 The reason for C2BK marching is to get the entire community involved in the movement, whether it be students, or local citizens. The club and its members have the drive to inspire San Clemente to take a stand against bullying and hate as a whole.
"It is important that kindness prevails and bullying comes to an end, it takes very little time to be kind and it costs nothing to lend a helping hand," SCHS junior Emily Schad said. "So please everyone must do their part to make our school and our community a better place."
Cool To Be Kind continues to take a stand against the negative attributes that entitled people carry with them. "The ultimate goal of cool to be kind is to foster a culture of acceptance that does not tolerate hate," Mafouta said.
Looking forward, C2BK is forming a law called "Daniels Law," which makes bullying illegal. Join the Cool To Be Kind club to support the movement and what they plan to accomplish in the future!