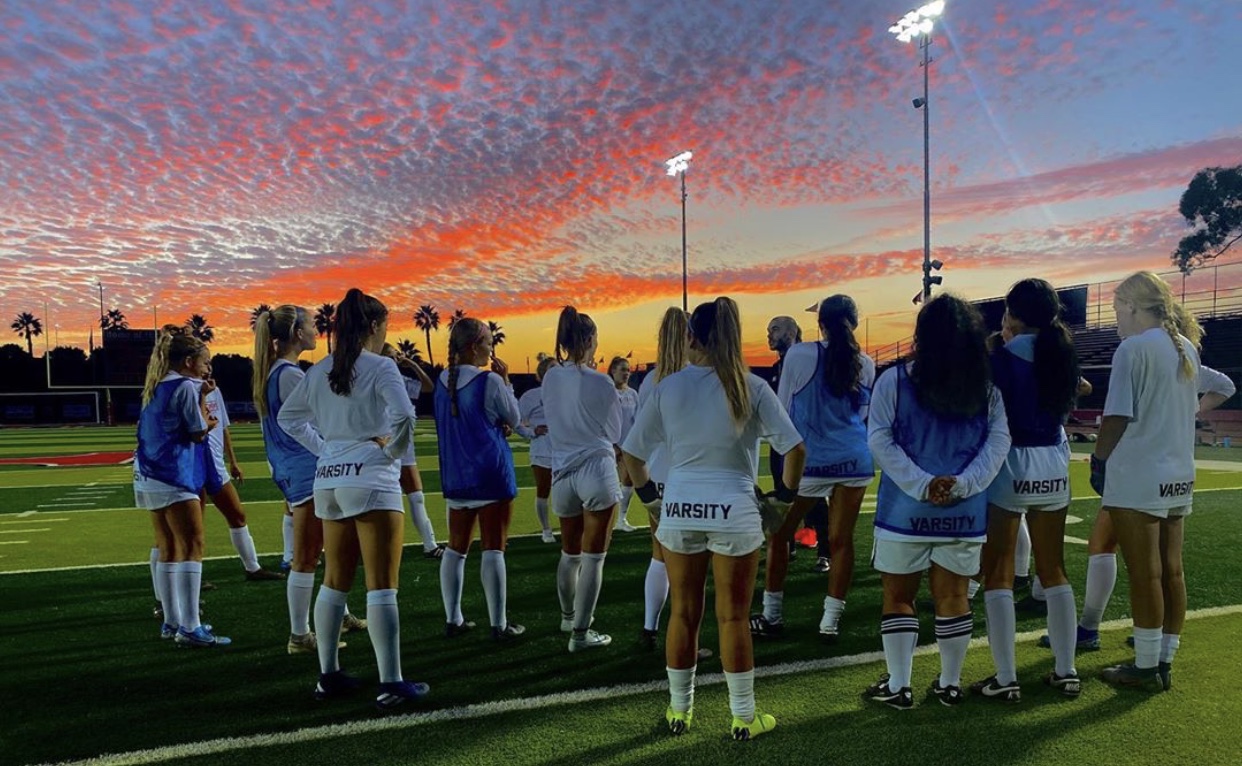 By: Kate Hedger | Writer
February 6, 2020
The San Clemente High School girls soccer team has just finished up their League games (apart of the South Coast League) and are ready to head into CIF. The team is coached by Head Coach  Marco Spaccini and assistant coaches Steve Fagundes & Jennie Mann and is led by captains Paige Winters, Piper Biolos, and Izzy Sanchez. 23 SCHS students ranging from freshman to seniors make up the division 1 soccer team currently ranked 40th in the state and 102 in the Nation.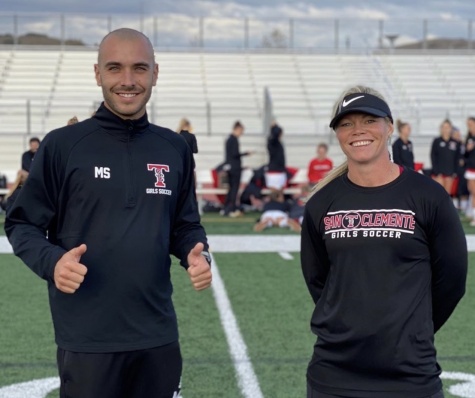 The team ended overall 12-5-4 (twelve wins five ties two losses) and 3-3-2 in League. With an average of two goals per game and a total of 42 goals overall San Clemente is looking good leading up to CIF. Senior Forward Piper Biolos leads in most goals scored throughout the season so far with 9 goals followed closely by Senior Alyce Raumin with a total of 7 goals scored.
Both Alyce Raumin and Piper Biolos alongside the other seven seniors on the team were celebrated on Monday night's "senior night" during a home game against Dana Hills. Each girl was escorted out onto the field by their parents and celebrated with posters and flowers. The game resulted in a 1-1 tie.
"The ref was making ridiculous calls the entire game," San Clemente High School junior Ava Sinicori said.
 The team has had many memorable moments throughout the 2019/2020 season, and when asked about her favorite part of the season, junior Emily Schadd said,"When we were down 1-0 Aliso-Niguel and in the last minute we scored to tie the game."
After previous losing 2-1 to Aliso Niguel a few games prior, tying on San Clemente's home turf was an exciting accomplishment for the team.
"My most memorable moment was scoring two goals against an Arizona team during a preseason tournament and coming back from losing 2-1 to win 3-2 in the last two minutes f the game," junior Katie Rogers said.
Make sure to go catch Girls soccer's First CIF game when its announced and support our Tritons!