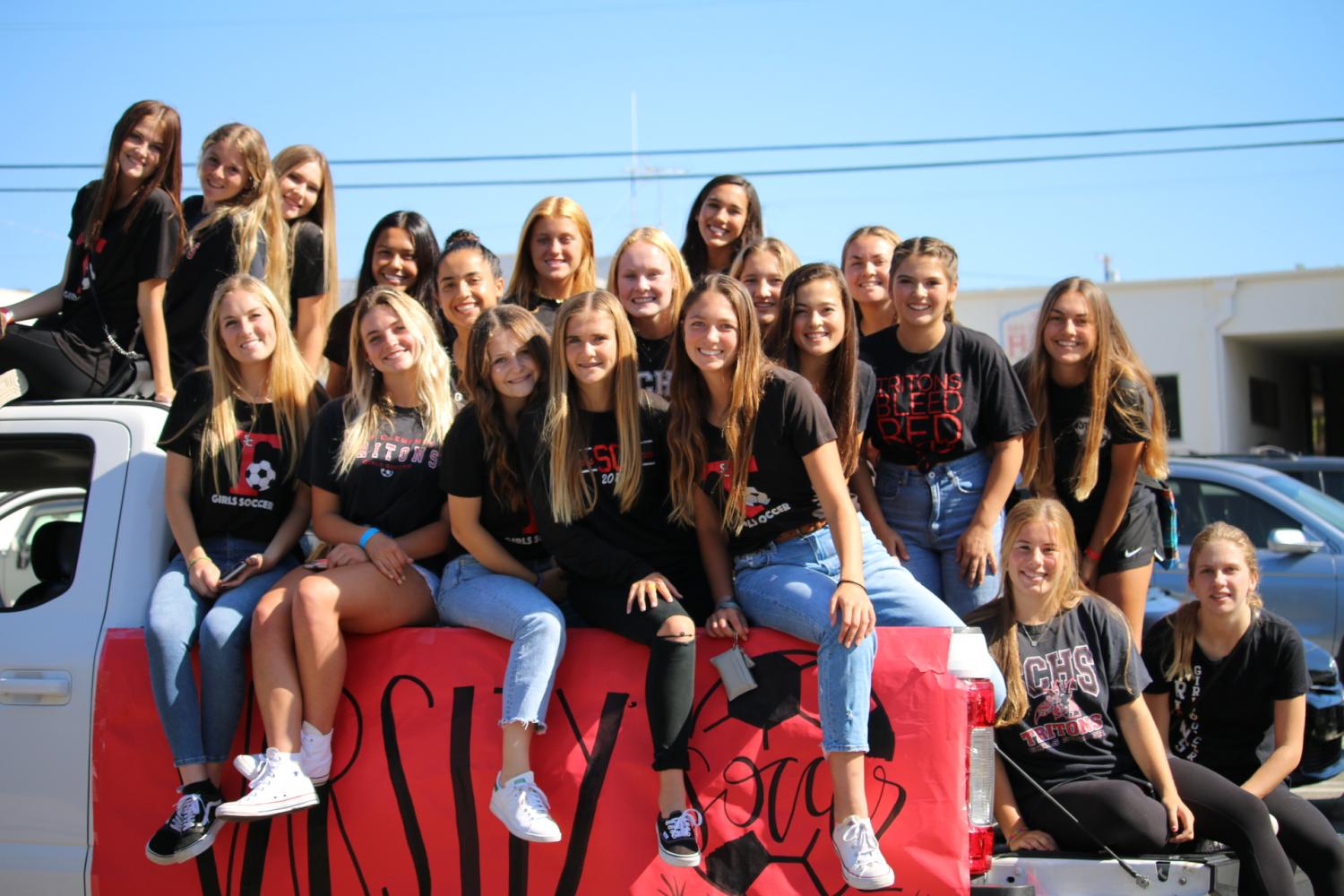 By: Makena Viera | Writer
March 13, 2020
On Thursday, March 12, the girl's soccer season officially came to an end at the annual banquet. As awards were won and speeches were delivered, the coaches, players, and parents happily reflected on the season and shed tears while wishing the graduating seniors the best of luck.
Varsity's official last game was last month during the first round of CIF when they sadly lost to Santiago High School, the team that would ultimately go on to win CIF altogether. 
Despite the loss, the girls team still encountered a great amount of success throughout the season. With previous head coach, Lauren Leslie, stepping down in the beginning of the year, everyone was skeptical about the future of the soccer program. However, when new head coach Marco Spaccini accepted the job, the transition was seamless. Through endless blood, sweat, and tears in training, the Varsity girls ended with an overall record of 12-6-4 and are ranked #75 in California. They ranked 3rd in league, JV placed 2nd, and Frosh/Soph won 1st.
"This was my first year playing high school soccer and I couldn't wish for a better team," San Clemente High School freshman Rylie McLeash said. "Everyone welcomed me with open arms. Even though we didn't really get the results we wanted, I'm super happy I had the chance to be a part of such a great group of girls."
These girls are not only competitive and driven on the field, but also in school. At the banquet, 20 out of the total 23 girls on Varsity were awarded the Scholar Athlete award by maintaining a GPA of 3.7 or higher. 
Although the coaches' decisions were hard to make due to everyone's talent and hard work, these players took home the trophies: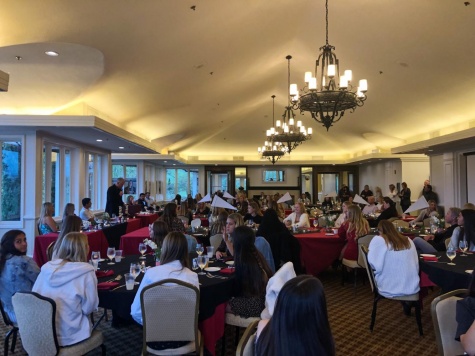 Piper Biolos: Offensive MVP

Paige Winters: Defensive MVP

Isabelle Sanchez: Overall MVP

Maxine Davey: Triton of the year
Every year, the coaches from the five high schools in the league come together to recognize the best players. They call this the All-League First Team. This year, SCHS Girls Varsity players Isabelle Sanchez, Maxine Davey, and Malia McMahon prestigiously received this honor. Seniors Alexi Dragotto and  Paige Campbell were awarded second team.
"I can't believe that it was my last banquet," senior Paige Campbell said. "In the moment, season feels so long, but looking back now, it feels like we were just freshmen trying out. I can't wait to come back and visit everyone."
At the end, senior captains Piper Biolos, Paige Winters, and Isabelle Sanchez gave their final speeches, thanking the parents, coaches, and most importantly, their teammates they are happy to call best friends. Although the seniors are graduating, the remaining players hope to live on their legacy and have an even better season next year.