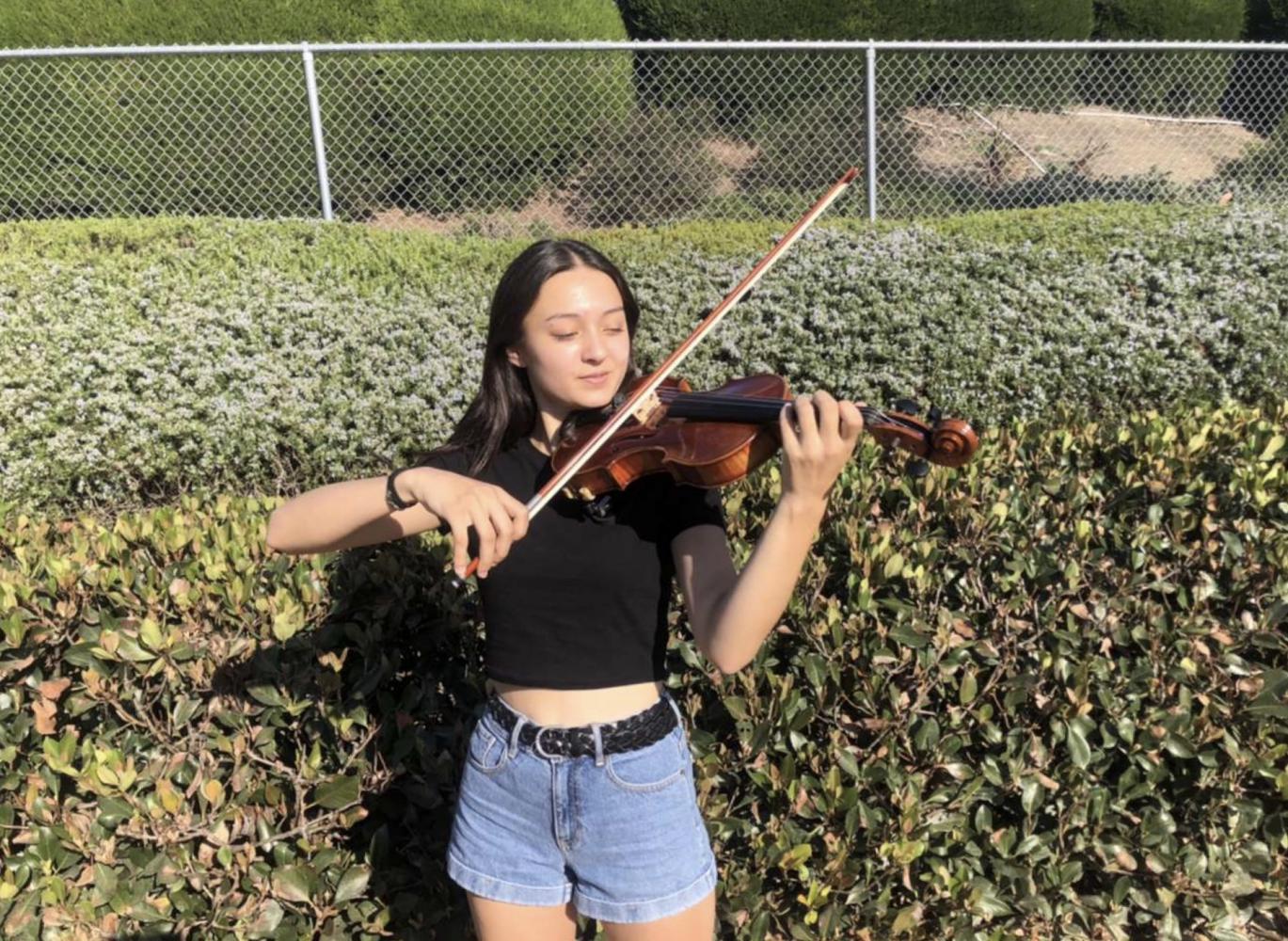 By Mia Costales | News Editor
October 4, 2020
Senior Chelsea Adel has a passion that radiates strongly throughout San Clemente High School. Whether she is found sitting first chair (Concertmaster) in the Symphony Orchestra, working hard on schoolwork in her AP classes, or just hanging out with friends during break, Adel's positive energy is enough to inspire anyone. Although quarantine has undoubtedly taken a toll on everyone's mental health, Adel is making the best of our current situation, using the extra time to catch up on different projects and hobbies.

"During quarantine, I have been a lot more crafty than usual. I taught myself how to sew and I have been crocheting and knitting," Adel said. "Sometimes I bake as well. My friends joke that I am a grandma because all my hobbies are very old lady-like."

Additionally, Adel is very passionate about animals and hopes to someday become a veterinarian. Her love of animals stems from growing up with pets in the house, and her goal is to pursue a career where she can make a living helping animals. "I've grown up around animals all my life and I think that it has made me more of a caring person towards animals and other people," Adel said.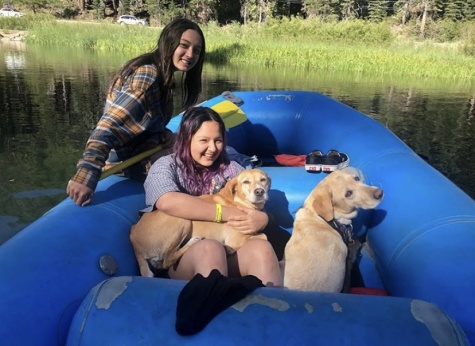 An accomplished musician, Adel is proficient at the violin, piano, guitar, and ukulele. She has been playing the violin for an astounding 13 years and studying with her current private violin teacher since 7th grade. Her passion for music is very apparent as she is a member of the San Clemente High School Symphony Orchestra and holds the position of Concertmaster, or first chair. While you may be able to catch her at school orchestra concerts, she also performs at recitals outside of school in her free time. Being a musician takes years of dedication and practice, so it's no surprise that Adel is a master in her craft.
As for finding inspiration in a world as bleak as ours today, Adel swears by vitamin D. "I have definitely found myself feeling very lazy and unmotivated during quarantine," Adel said. "But I discovered that going outside and getting some sun has helped me be a lot more energized."
Adel's ability to set herself apart from other SCHS students is impressive, to say the least. Her passionate nature consistently shines through and her dedication to her hobbies and interests will no doubt grant her endless possibilities.