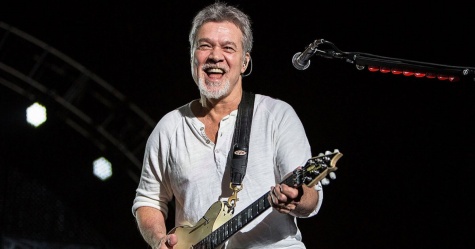 By Ben Meyler | Writer
October 8, 2020
Eddie Van Halen, legendary guitarist and co-founder of the band Van Halen, tragically passed away this past Tuesday on October 6, 2020. Van Halen is one of the most popular rock bands of all time, and Halen himself is among the most influential guitarists of his generation. He passed away after a long battle with throat cancer at the age of 65, but the legacy of his music and memory will live on forever.
"He was the best father I could ever ask for. Every moment I've shared with him on and off the stage was a gift," Wolfgang Van Halen, son of the late rock star, said following the announcement of his father's death. 
Eddie was born in the Netherlands in 1955 into a very musical family. His father had professionally played the saxophone and clarinet and ensured that Van Halen and his older brother, Alex, started taking music lessons from a young age. Eddie and his brother started the band "Van Halen" in Pasadena, California in 1972.  Their love and passion for music was clearly exhibited through their years of accomplishments and performances. 
Within a few years, the band had become highly popular within the Los Angeles rock scene. Van Halen quickly garnered attention when their debut single, a cover of "You Really Got Me" by The Kinks, spent three weeks on top hits chart, officially peaking at number 36. Their international fame would only increase from there.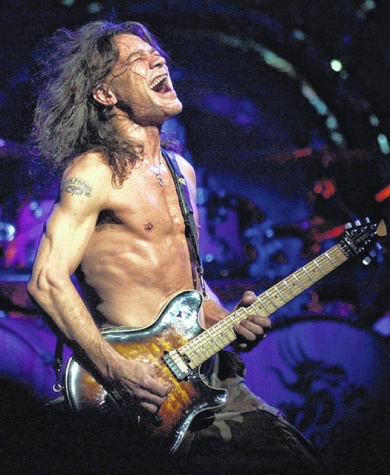 Van Halen had an immense impact on the music industry, especially in the prime of rock and heavy metal. Eddie was known for his mastery of the two-handed tapping technique and for forming a connection between heavy metal sounds of the 1980s and 1970s rock styles.
"I grew up listening to my dad play Van Halen what felt like constantly… and I remember listening and just thinking how fun it would be to be able to play the guitar like he could," junior and heavy metal enthusiast Liam Smith said. Eddie had an impact on not only the music industry, but also everyday citizens that would hear his music and feel inspired—either to create their own music, or to rip up a few shirts and grow out their hair. 
"I've known of Van Halen practically my whole life, but I've only recently started to appreciate his music, and when I heard about how he died, I was, and honestly still am, heartbroken for him and his family," junior Kirra Schnell said. "All the famous legends have been dying off, and it almost feels like the end of an era in some way." 
Eddie Van Halen was an amazing father and husband, and his death is heartbreaking for many. He has forever changed the music industry and impacted many lives. People found a sense of comfort and a special feeling within his music, and that feeling will never go away, as his compositions will be listened to and cherished for years to come.