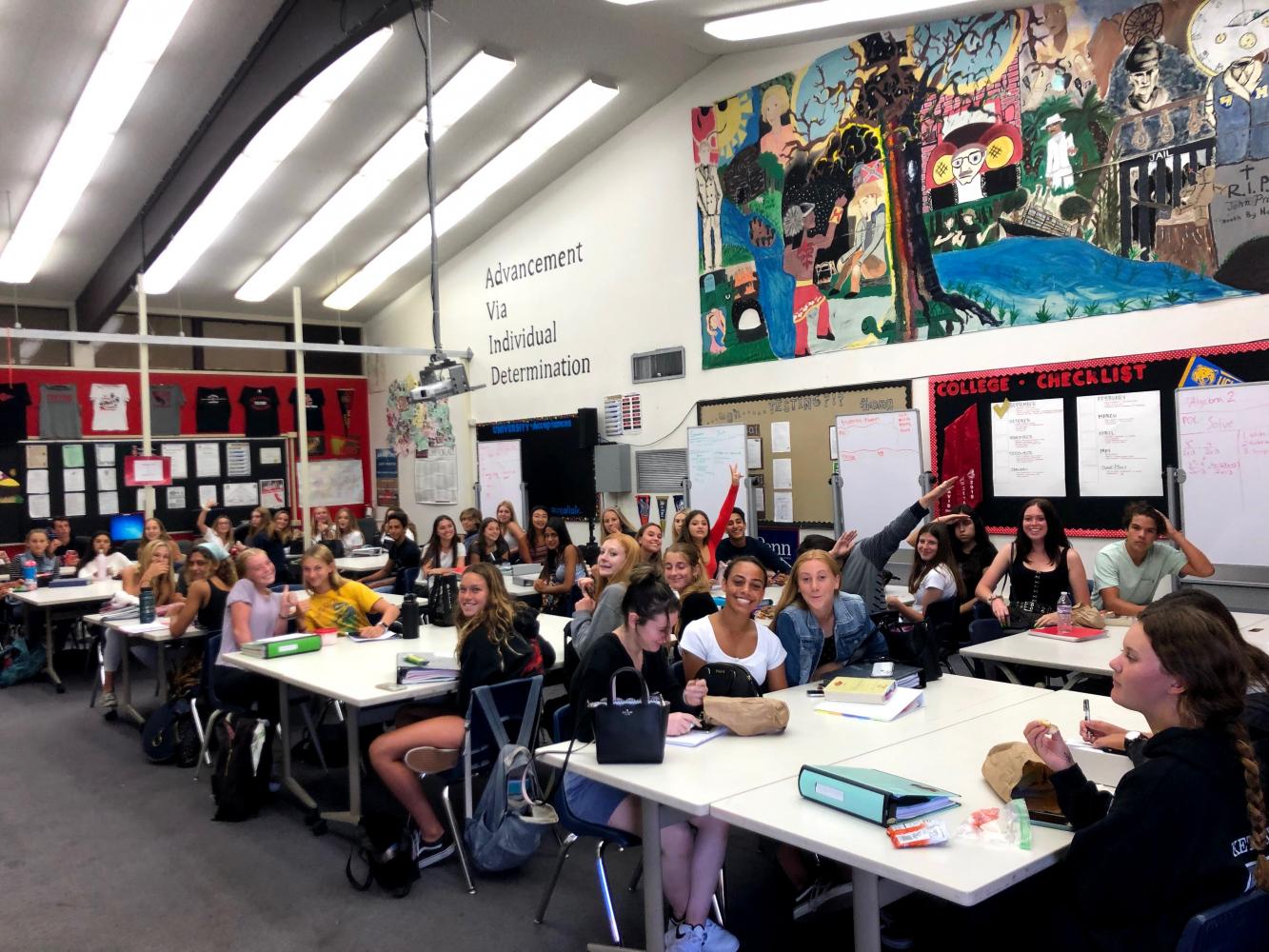 By Mirca Gomez | Writer
October 8, 2020
There have been millions of deaths all around the world due to the lack of basic needs provided for children. The United Nations Children's Funds, better known as UNICEF, is a nonprofit organization that provides for those children who are in need. 
After hearing about it on social media from several celebrities, San Clemente High School junior Olivia Cates and I decided to research it in hopes of creating a club to bring awareness and fundraise to help those children. After hours and hours of hard work, UNICEF is now a club at school has more than 90 members. 
SCHS UNICEF's goal is to not only fundraise to help children in need, but to also bring awareness to problems happening all around the world and promoting kindness and compassion. Additionally, it also serves as an outlet for students to help those who are struggling and lack basic health care or educational supports.
"I joined UNICEF because I wanted to help out the less fortunate kids in other countries," junior Ava Johnson said. "I thought this club was one of the best at the school to do so.
" 
SCHS UNICEF has only been part of the school for one year but in that short amount of time it has been able to raise more than $500. That money has gone to the kids who are in need of healthcare and education. In such a short amount of time, the members of UNICEF have been able to make a difference in the lives of numerous children all around the world.
This club has not only been able to provide for children, but brought awareness to issues going all around the world that many students were unaware of. For example, the non profit organization talks about food crisis, child trafficking, violence, etc. and the club's job is to educate the members on those situations and inform them of ways they can step in and help out. 
"I like UNICEF because everyone in the club is very friendly and welcoming and everyone is passionate about making a difference in children's lives," junior Shea Blaney said. 
SCHS UNICEF has brought awareness to many students all around the campus. It has not only educated those in San Clemente, but has also helped many children all around the globe. UNICEF hopes to gain more members and grow, so that they are able to help more children and change their lives forever.
Make sure to check out SCHS UNICEF during club rush!