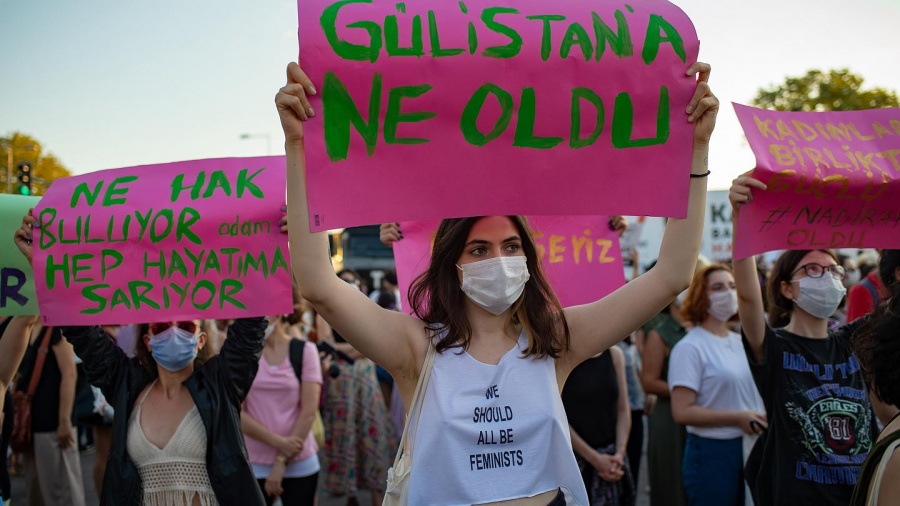 By Brooklyn Staab | Publicity Manager 
October 11, 2020  
With everything going on in the United States, many forget to look at issues that countries far away are facing. Femicide (killing of women) in Turkey has been a prevalent issue for many years; however, the protests and activists have gotten little to no media coverage. Turkey is ranked 130th on the Global Gender Gap Index Rank—a ranking that measures where a country stands in terms of gender equality—and deserves more media attention in order to inform people in other countries in ways they can help.  
"I honestly had no idea this was happening and didn't hear about it at all in the news or media," junior Sarah Jaafar said.  
The femicides in Turkey have doubled since 2012, and until recently there was not much hope of things getting better. 
On March 11, 2020, Turkey began its official lockdown after finding its first confirmed case of COVID-19. Although this order was set to initially protect its citizens, it had been estimated more than 18 women were killed in Turkey that month.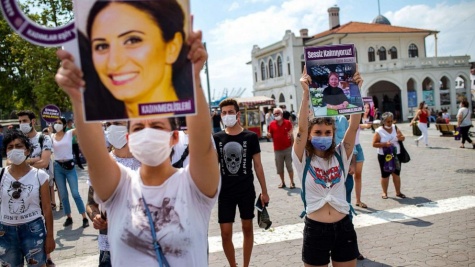 Pinar Gultekin is one of the women tragically murdered who sparked outrage from other Turkish citizens and inspired a series of social media and in-person protests. Men and women have united together and protested against the killing of women since August 5, 2020, but have not been heard by their government.   
"36 women killed by men, 11 female deaths remain suspicious" was the rally of July 2020 protests.  
More recently, on September 30th, Seyda Yilmaz was found dead after "falling" out of the eighth floor of a building. Although this death was a presumed accident, there are numerous claims that this was in fact, another murder.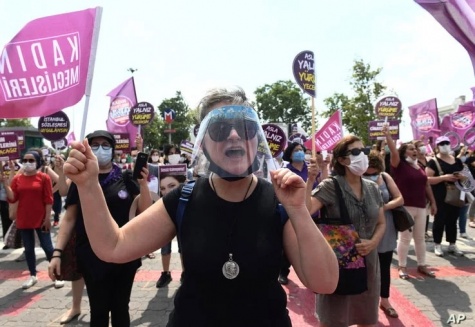 Murder is not the only form of violence against women in Turkey right now. Many women are denied a higher education and forced into marriage at an extremely young age. Other common forms of abuse against women in Turkey include emotional trauma, domestic violence, rape, and sex/human trafficking.  
According to the Turkish Philanthropy Funds, "Turkey has one of the highest rates of child marriage in Europe with an estimated 15% of girls married before the age of 18."
"Right now is a time for women to break through societal boundaries and destroy centuries of internalized misogyny," Jaafar added.   
On a more positive note, since the protests, the femicide rates in Turkey have decreased by about 22%, based on studies from this month.
Injustices against women happen around the world, and there are a plethora of activists and groups to help. However, these organizations do not get enough attention or support to make the change all by themselves. 
One organization that is doing great work at protecting, empowering, and saving women globally is Mor Çatı Women's Shelter Foundation. Additionally, We Will Stop Femicide is an organization started by families with a murdered loved one, and is giving legal help to women fighting for deceased women. 
"I would encourage people to donate to organizations that will help women in Turkey. There is plenty we can do from a distance,"  junior Katelin Wagner said.  
Although it may feel like there is nothing to help women in other countries, or even our own, starting conversations, staying updated, signing petitions, and donating are great places to start. 
Do not withdraw from Istanbul Convention to Protect Women: Petition 
To stay updated with femicide news: Femicide Watch 
If you or someone you know is a victim of abuse: