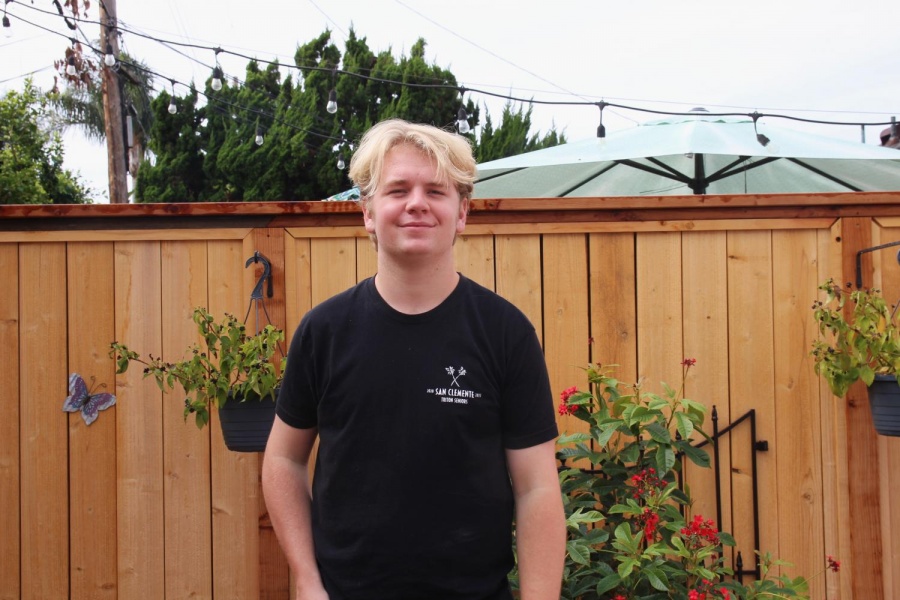 Savannah Gresham | Writer
November 8, 2020
Drumline, college applications, and rocket science are just a few items on Senior Matthew Macarewich's everyday to-do-list. Far from the typical teen, Macarewich has built an extensive resumé during his four years at SCHS, from being an Inter Baccalaureate student to captaining our fierce drumline. "As a captain, I ensure that our drumline performs at our highest and competes in our competitions with a good attitude and good musicality. I also do my best to make the safest environment to maximize learning and fun during the pandemic," he said.
Around 5 am, Macarewich starts his day prepping for zero period, followed Theory of Knowledge and drumline. From there, some homework, IB projects, and college applications are on the agenda, and on the rare occasion that he has time left to spare, Matthew will chat with friends on Discord, watch movies, or "just play drums." He has also made time to consider others affected by the pandemic by organizing a "Mask Relief Day" where he made a connection with a Chinese family that sent thousands of masks when there was a severe shortage. These masks were then dispersed to different orphanages, hospitals, homeless shelters, and family assistance ministries.
In recognition of his astronomical talent (no pun intended), Embry Riddle Aeronautical University has already jumped at the chance to admit him as an Aerospace Engineering Major—a career path that is both extremely competitive and challenging. Other universities that he has interest in attending include UCSD, UCI, Yale, or Rochester Institute of Technology. 
Having been an integral part of the SCHS community, Matt has made several stand-out  memories from all of the various activities and extracurriculars.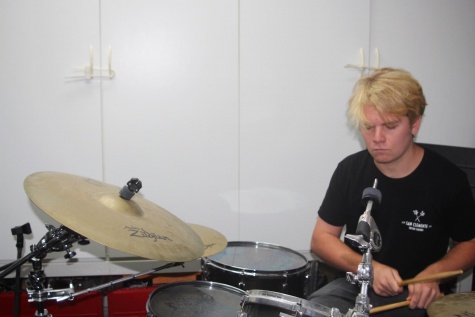 "My favorite high school memory would have to be during one of drumline's sports assemblies when I helped weld the steel rotation platform together that we later spun around on and jammed on to the crowd. A lot of those sports assemblies like the one where Nate Clark spun upside down or the glow-in-the-dark one were really fun," Macarewich said.

He describes drumline as being a key part of his high school life: "The atmosphere of hard work and innovation that came with competing in the drumline brought some really fun memories and accomplishments into my high school career," he said. 
Five years into the future, this aspiring senior sees himself studying or working as an aerospace or software engineer for a tech firm—"Hopefully one that specializes in the astronautical industry."
To future students and freshmen seeking to achieve in their high school career, Macarewich advises, "Don't be afraid to take risks, anchor down and push yourself when the workload gets excessive, and progress through your high school career with an open mind." Matthew has been, and continues to be, a star student here at SCHS and remains an inspiration to underclassmen and upperclassmen alike.